Andy and myself watched Shrek in 3D for about 2 minutes but it was rubbish so we stopped doing it.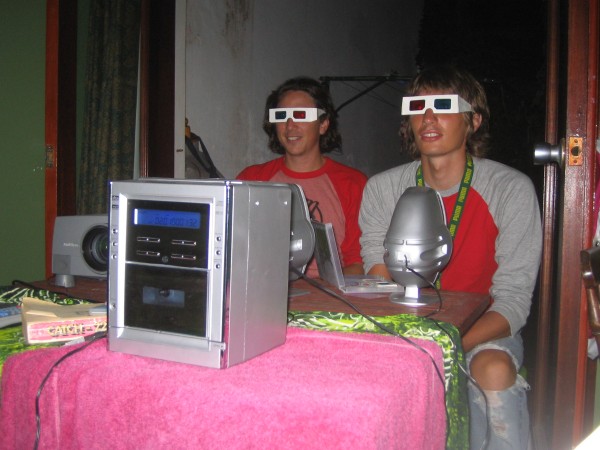 Watching Shrek 3D on the Projector was rubbish
Literally 'fell' off the front of a 4ft (read 6ft) wave at Manly today, I paddled in, got going, stood up, forced myself over the edge waiting for the bottom turn and then there was no wave below me, just air in to which I fell into the breaking/dumping wave. I was a little embarrased when George, the Mexican surfer said "I got in the pipe today, how did you do?" and my reply was "Got out the back once and got wiped out on my first wave". Oh well practice makes perfect.