Mr Rajinda arrived at 6am to take us to Agra. It was strange to see so many people around this early in the morning. The park opposite IIT was full of people playing cricket. 06h30 is probably the best time of the day actually, its reminded me of a cool summers evening in England.
I fell asleep in the car on the way and woke up at a toll point where we had stopped. I looked out of the window to my left and saw a man sitting down next to a big furry animal. I asked the guys – "What sort of dog is that?" – "What?" – "What is the type of the dog?" – "It's not a dog its a biiiarrr" – "A what?" – "Biiiarrrr" – "oh ok". I thought maybe a Biiaarr was some form of breed of New Foundland dog as these dogs where huge! It was not until one stood on its hinde legs that I noticed it was actually a bear. I think the last time I saw a bear was in London Zoo and that was about 15 years ago and I don't remember it anyway. They keep the bears tied up and make then do tricks for tourists who take photos of them. I didn't take any photos of the bears because it was very cruel.
After two hours on the road we arrived in Agra, India's oldest city and the home of the Taj Mahal. We went to the Taj Mahal first. It really is a cool thing to see. It's the worlds largest construction in the name of love. Taj Mahal was built by Emperor Shah Jahan in the memory of his queen Mumtaz Mahal. It took about 20 years to build. More information here.
I, of course, took the photo everyone who goes to the Taj Mahal must take –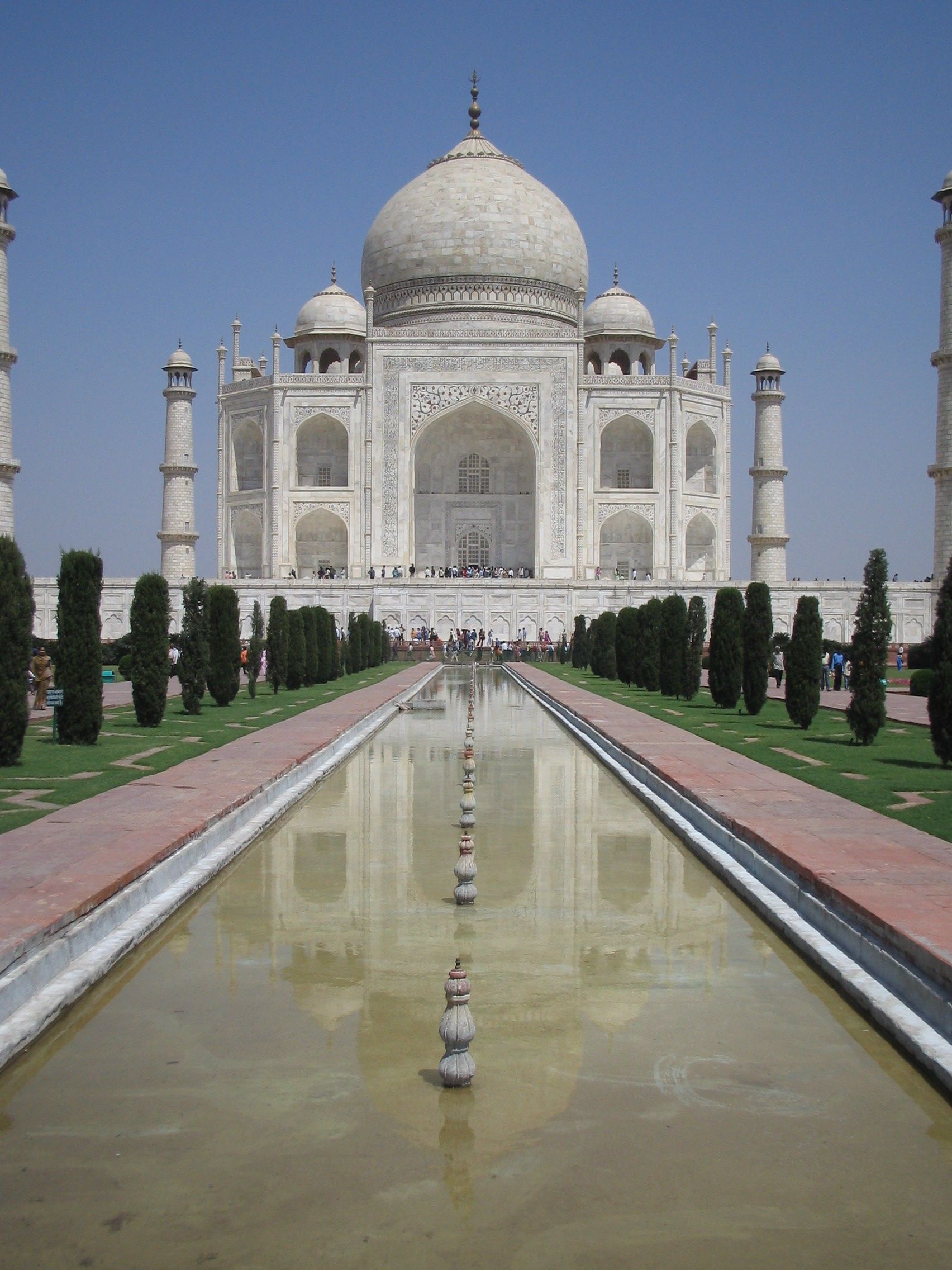 And here it is from a different angle. The Taj Mahal looks the same from all four sides.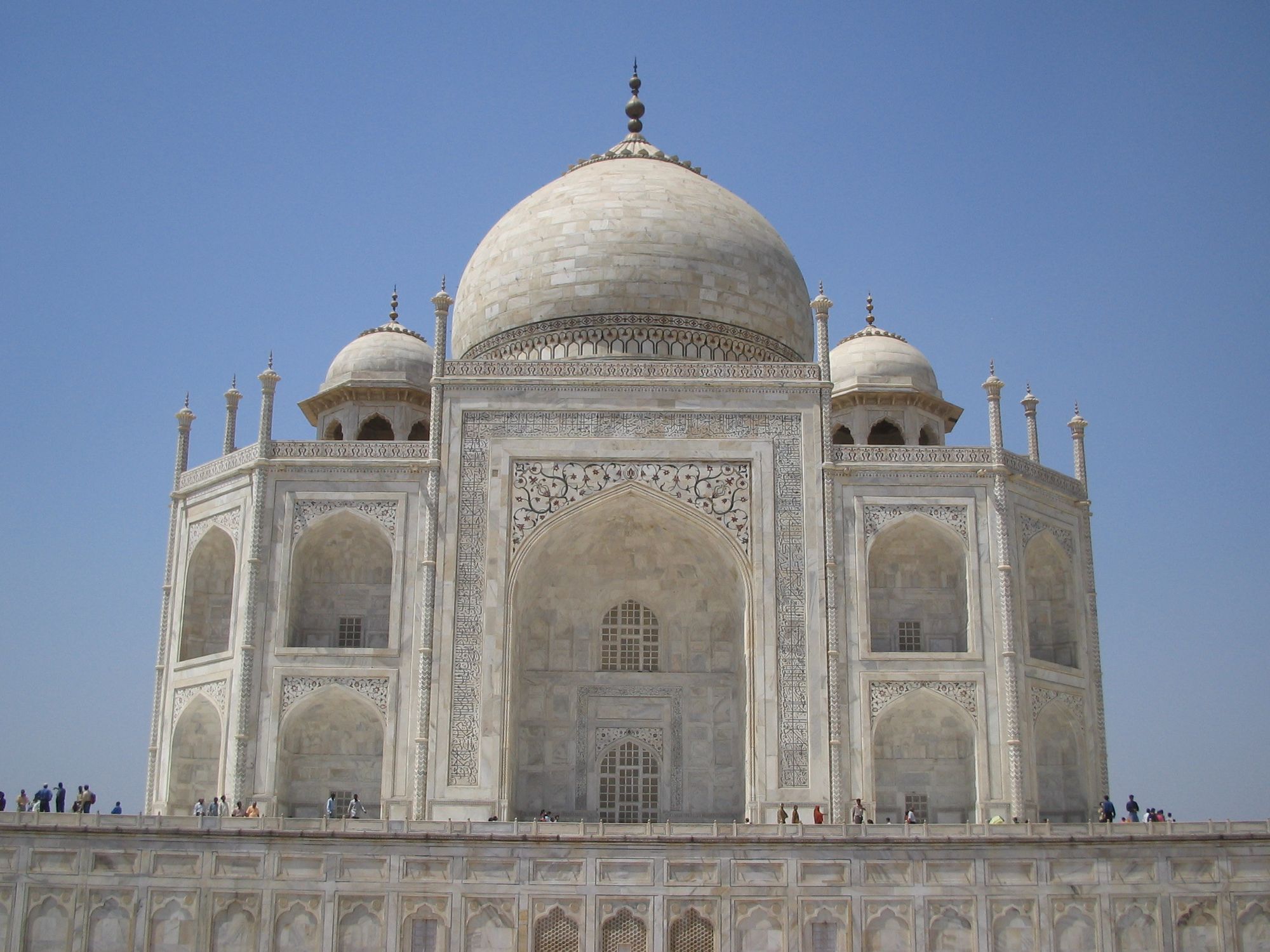 This is a photo taken from Red Fort looking over to the Taj Mahal –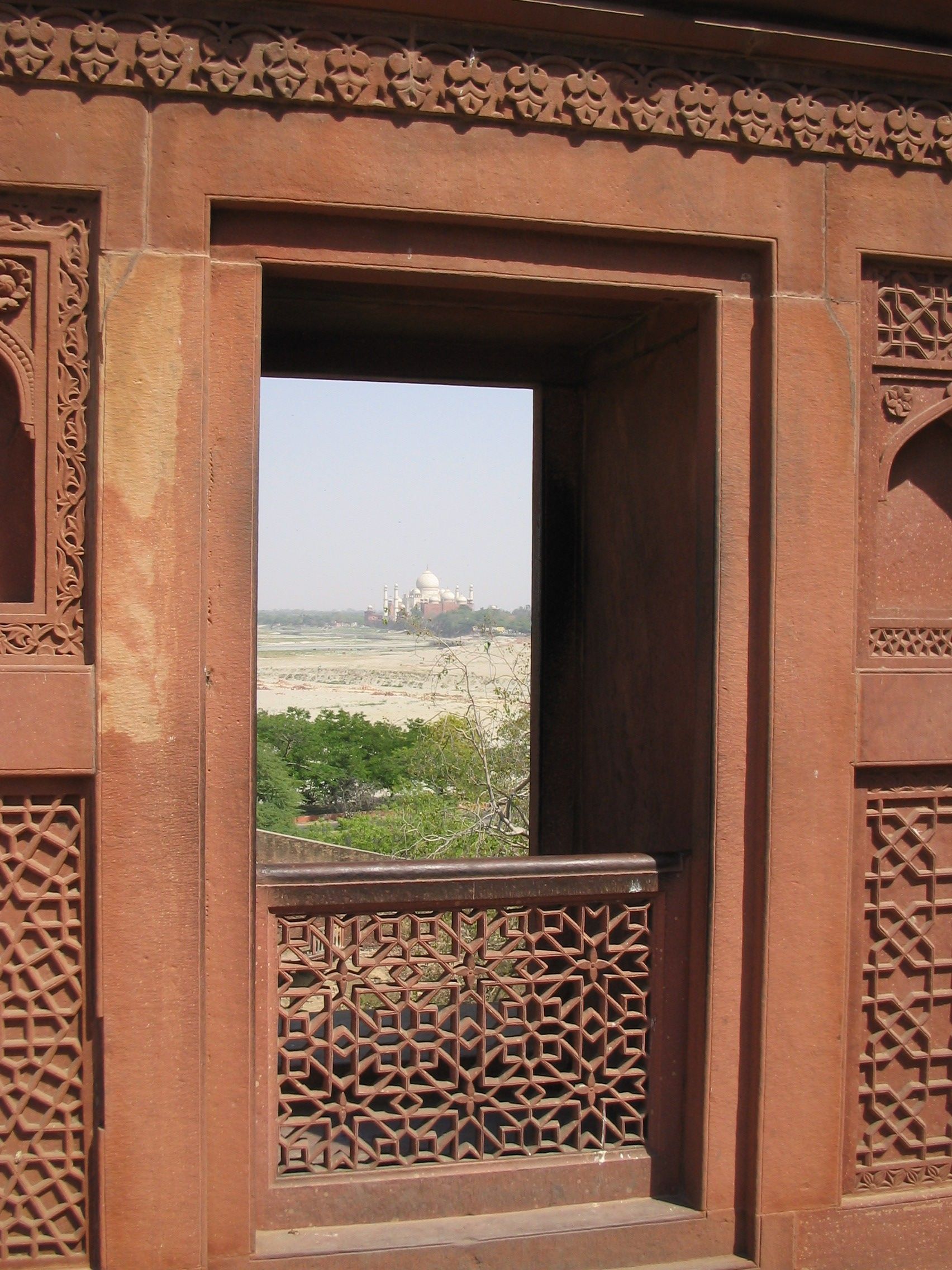 Lastly we went to a place called Fatehpur Sikri which I was a little scared of because of the amount of wasp nests above the entrance –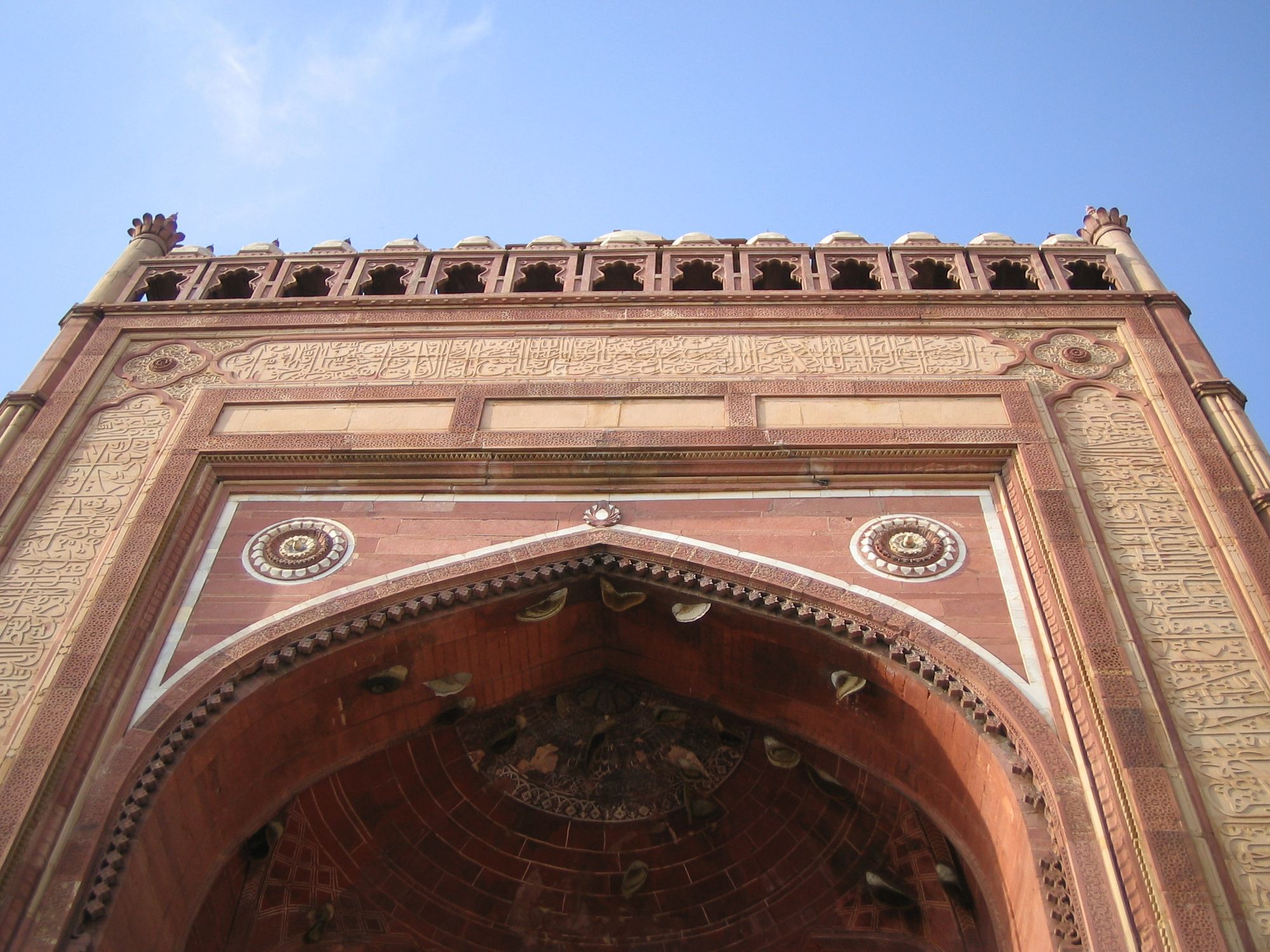 We got back after a long tiring day at around 9pm but an excellent tourist day out yet again! More text soon, I just have not the time…………