Wedding Party 'Stralia
Nancy and Marcus arrive fresh off their world tour which involved them going to lots of fantastic holiday destinations and getting married. You will be able to read and look at pictures on Marcus' blog when they get some time to do it.
Anyway, to celebrate their marriage they held an Australian party for everyone on this side of the world. The venue was Artichoke in Manly in the up stairs bit which is a great venue to hire out.
Marcus and Nancy at their Australian Wedding Party
The dips were fantastic and there was a lot of friendly faces from all over the Sydney metropolitan area showed up –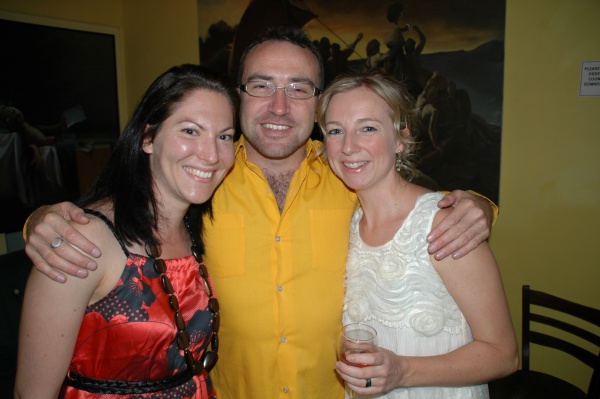 Lorraine, Matt and Nancy
The decoration of the upstairs is very interesting, the walls are covered with famous paintings but with at least one character from the painting replaced with Mister Squiggle, lost of most non-Australians. In the picture above you can just about see Mister Squiggle looking away at the front of the boat.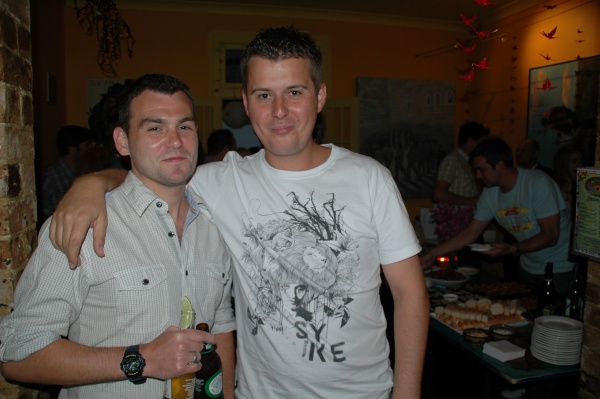 Bobby and Tom
Marcus did a nice toast near the end of the night even though he had started to loose his voice partly from all of the shouting and partly probably from all the air miles covered in the recent month.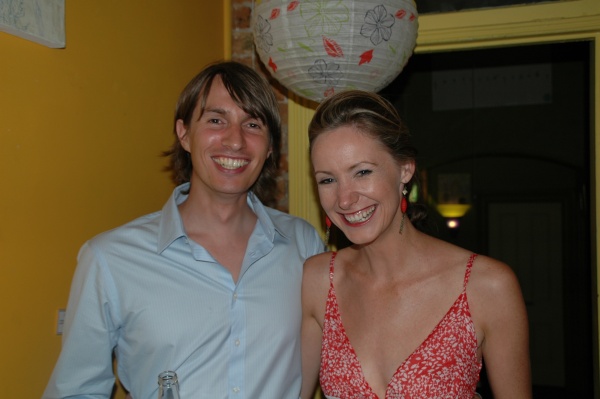 Amy and Me having a laugh
I was pleased for the occasion not only for Marcus and Nancy but also because Amy and I got to wear some new clothes that we got in the sales (I got some very good discounts at David Jones on Boxing Day, the only day of the year I actually shop for clothes now).