Was a long and dark December
Sunday morning saw the arrival of loads of Kayakers to Manly who had started off from the harbour bridge, which is about seven miles of kayaking. We watched them for a little bit then met up with Marcus, Nancy and Lorraine which was very nice.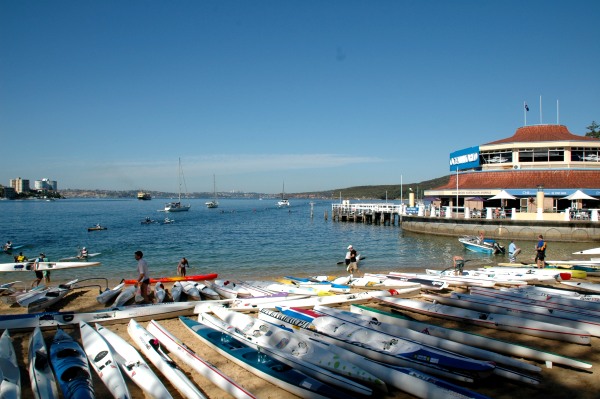 The night came and Amy and  I went to see Coldplay at the Acer Arena at Sydney Olympic Park, before we even left home we'd met the 3rd best golfer over the age of fifty in Australia who doubled as a NRMA battery replacer as the car battery was flat. The night before we'd had a massive lightening storm and I wondered if the car battery being flat might have been related to the lightening storm. Apparently it isn't but I think the jury is still out as I've yet to find evidence stating otherwise.
When we got to Coldplay we parked on level 7 of the multi-storey car park which meant we'd probably have to wait ages to get out of the carpark after the gig.
The actual gig was fantastic, we had standing tickets which we bought off Hari for face price, we were very lucky to get them as the place was sold out and its a fairly big venue. They had lots of props, butterflies fell from the sky (paper ones) and during "yellow" big yellow balls bounced around the crowd.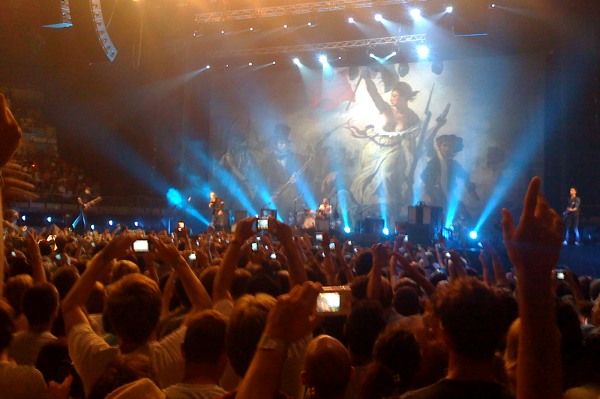 Coldplay with the lights up
The amount of cameras and phone cameras taking photos was crazy! Lots of Gen-Y'ers I think. When we got back to the car this was in the parking space next to us –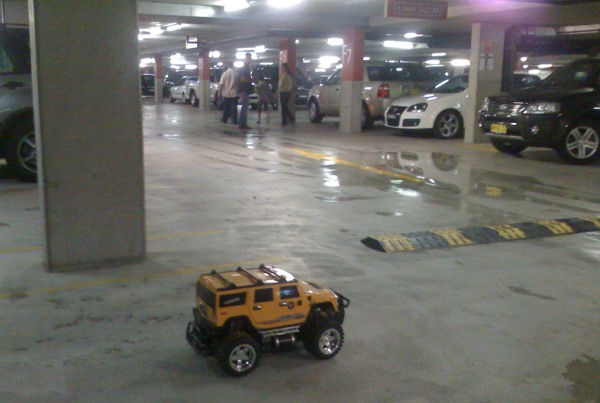 Acer Arena Car Parked next to us

Not sure why it was there but it was pretty funny. I know over on the Coldplay blog they have little dolls that represent the band, maybe this was their ride.