Have not done a blog entry in a while, I personally blame the credit crunch and the bipartisan poisoning that caused the bail out to fail.
Last weekend good friend T-Bone had a BBQ to celebrate there new baby Natasha and their Australian Citizenship. Amy, Marcus, Nancy (not Marcus' Nancy another Nancy) and myself went down for some BBQ fun and to play with Dylan's hot rod cars.
On the way there I thought we might have taken a wrong turn and ended up in London –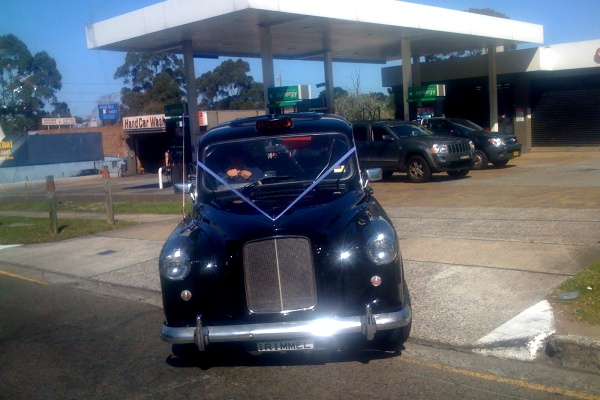 £10,600 Cab Fare
When we got to T-Bone and Issy's house the new baby was asleep and Dylan and Dad were also pretty tired –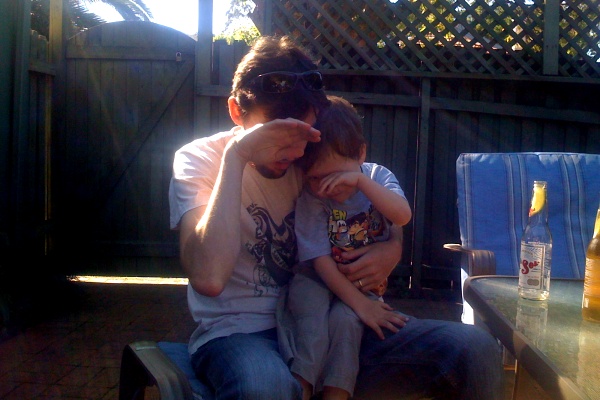 Like Father Like Son
The weather was perfect for a BBQ and we had some excellent multi-meat kebabs with salad and potatoes and a delicious ice cream which has a special name that I can't remember but have not had it for a long time.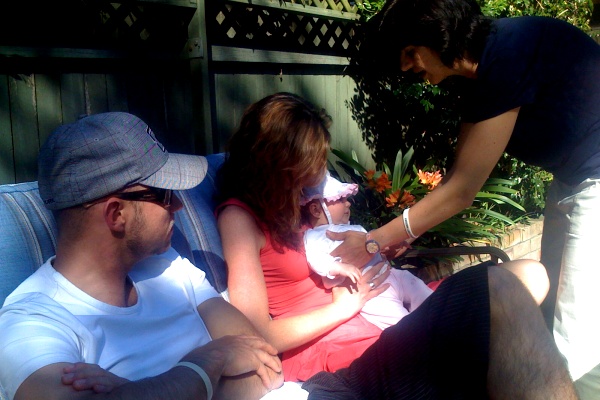 Marcus, Amy, Natasha and Issy
A fantastic day and some great lego building completed at the end of it.
A fun blog entry is coming up soon as Amy and I are heading to far North Queensland in a couple of weeks time which should be excellent!
I'll leave you with a cool picture of down town Sydney I snapped the other day waiting to cross at the pedestrian crossing –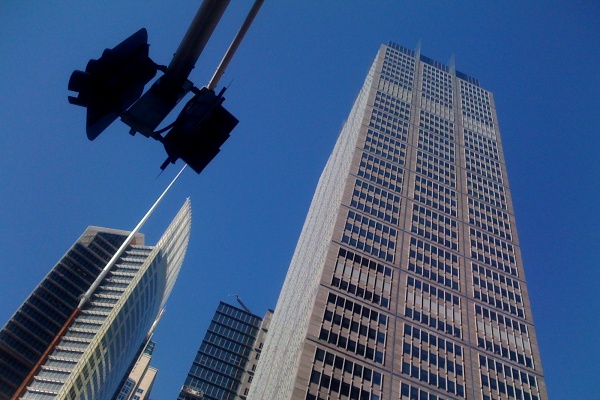 Governor Macquarie Tower
See you on the other side of the credit crunch.