Another year, another Vomo trip! We have not found a better place to stay! This time we went with Beach Anma and Poppy and stay in the 'BeacHouse' - I liked called it Beac House - rather than Beach House which I think is what they were going for. It was massive and had a air conditioned TV room for downtime for Oscar and Evie that was great.
They had also 90% completed the adults section of Vomo which was really nice as we could go there for dinner.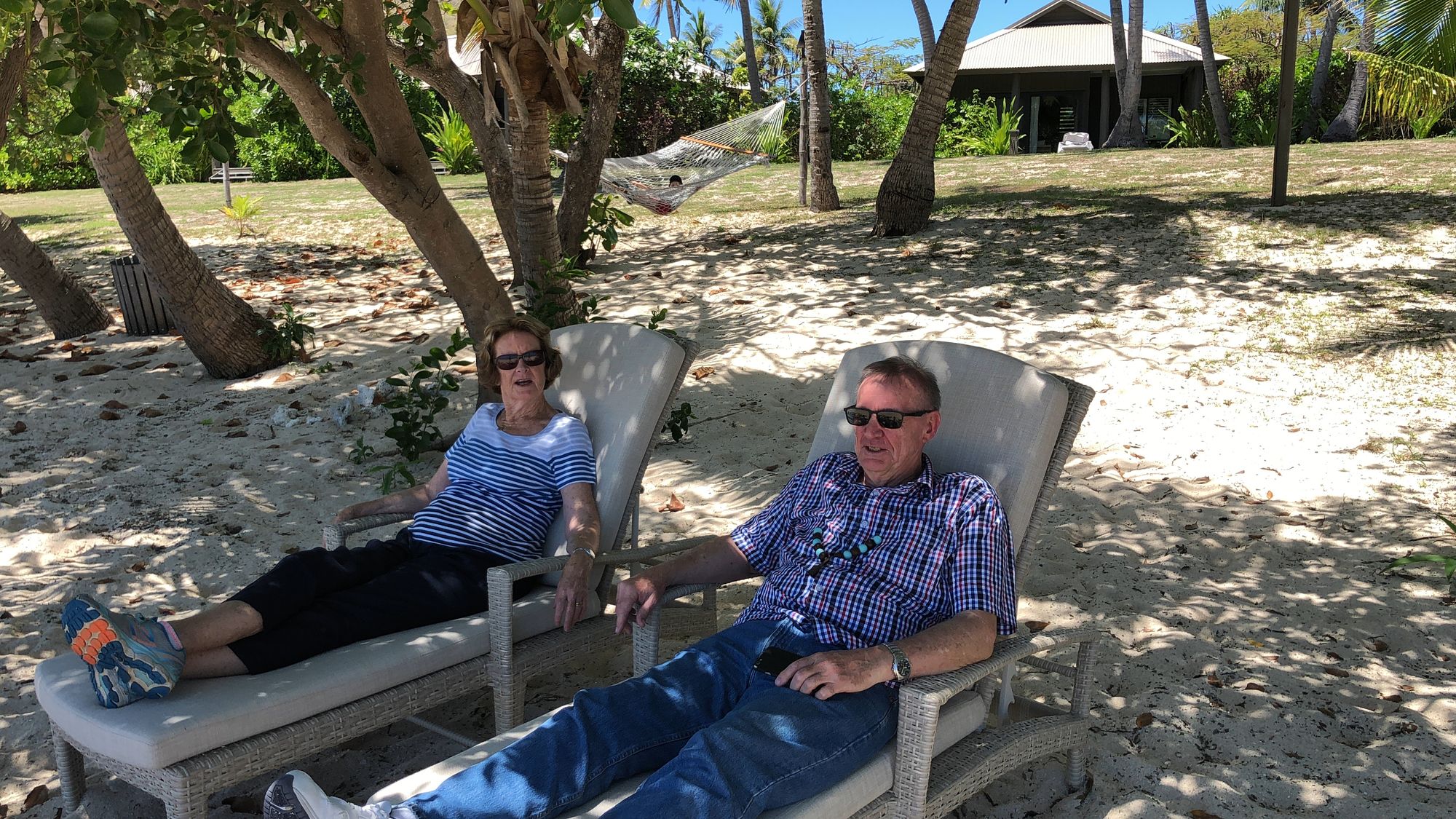 Beach Anma and Poppy celebrated their anniversary on the island and the staff made a lovely flower arrangement on their bed for them!
Bring on the next Fiji trip!