This weekend I swapped the board for a horse and a farm as we set out for North Yorkshire. Yorkshire is about five hours drive North of London so it is a bit like driving to Cornwall but in a different direction (and on a much better road). I loaded the board into the car and the winter wetsuit just in case there was some time to head over to Cayton or Whitby for a Northern surf. I forgot the clocks went back an hour on Sunday so there was not time to do that in the end.
We stayed at Betty and David's house with my parents and took a tour of North Yorkshire. I was extremely impressed by the 'Honesty Box Parking' at Masham where you could put 50p in for parking the car. It beats the £3 that you have to pay for parking at beaches –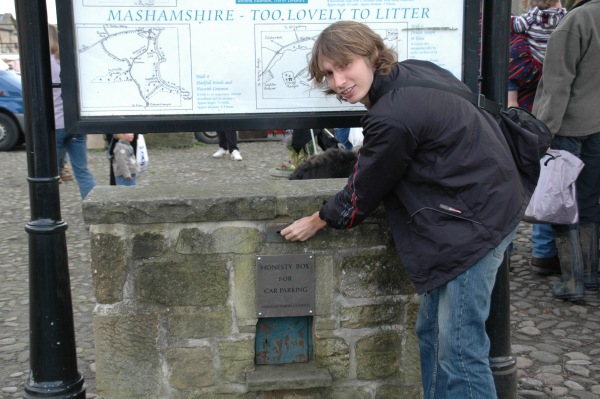 Honesty is the name of the game
For lunch on the first day we went to a tea rooms where we had lovely food, I had the bacon and banana sandwich which was pretty mental but also quite nice –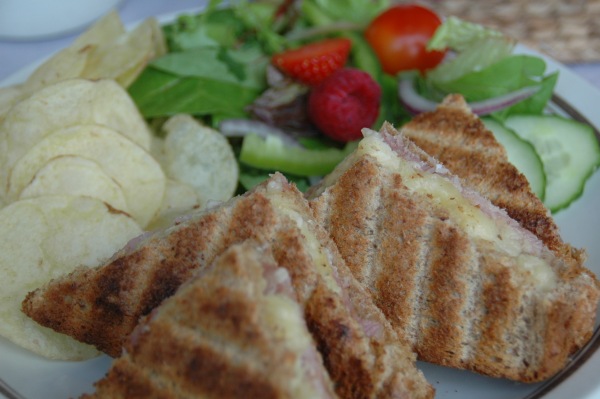 Bacon and Banana Sandwiches!
We visited The Forbidden Corner which is a cool maze type place where you have to find your way around based on clues and also a drive around the Yorkshire Dales which are very pretty.
On the Sunday we had a ride on the old horse, here I am on it with the horse kindly being held by David –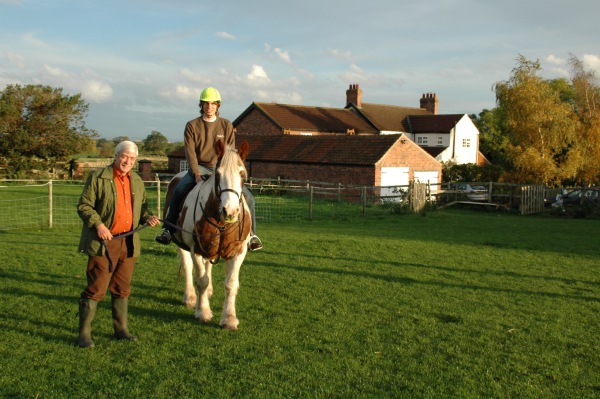 Amateur Horse Rider
A lovely northern weekend!