Last night was a trip out with my mates from the village, it was really nice as there was a good group and some faces I didn't expect to see namely Chris and Ian and Mark.
First off we met at the Golden Bee Weatherspoon pub which doesn't have any music playing so you can actually here what people are saying –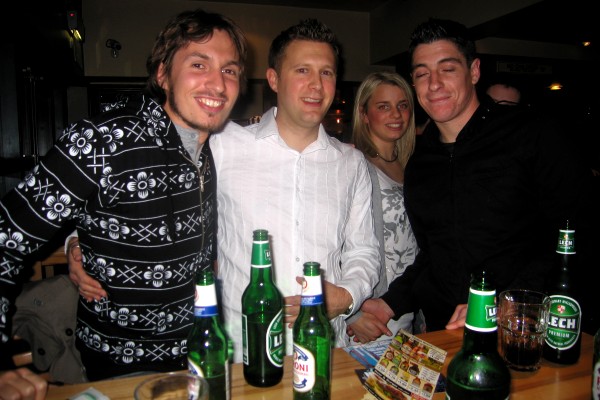 Me, Chris, Rachel and Alex
See if you can spot any of the characters above in the 'Benidorm Boys' holiday webpage I created 8 years ago now!
Dino was back from his 12 month trip to China and Eastern Asia, 10 months of working in a Chinese School in the factory district of Guandong and eating things that you shouldn't eat has given him some great stories to tell, especially the one about a stand off on a 22 hour bus journey – you'll have to ask him yourself!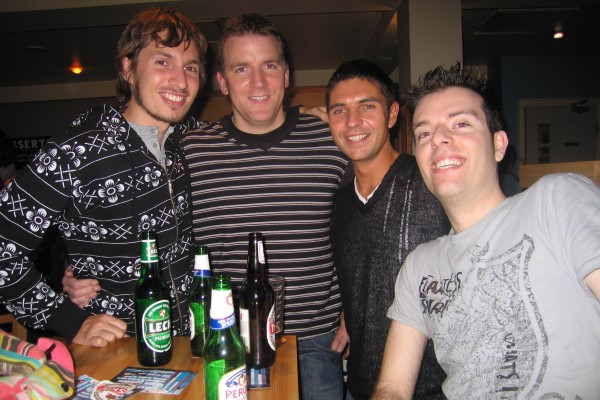 Me, Kim, Dino and Gino
As the night wore on and many more drinks were being drunk (Kim's favourite of the Polish Lech beer really had a kick) we headed to Chicago Rock which Kim described as "after 8 seconds of being in there you'll want to leave". It was worth it though as Mark and Ian (Fathand) were in there and it was great to see them, Mark even has a little baby (although he wasn't there).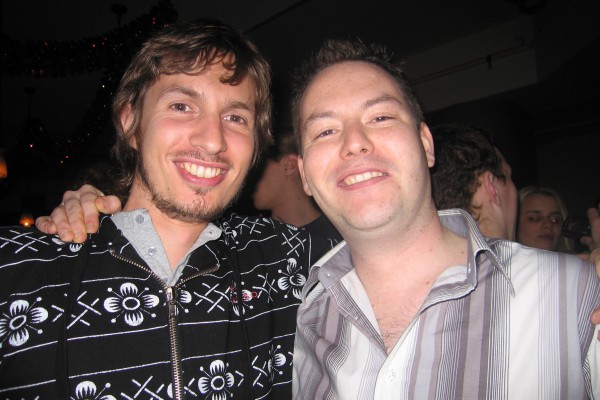 Me and Fathand after "a few"
A great night out but now suffering the consequences of a hang over!
Also, here's a great picture from my parents camera of my Dad's Birthday party that we had on the canal boat which went down the river Avon –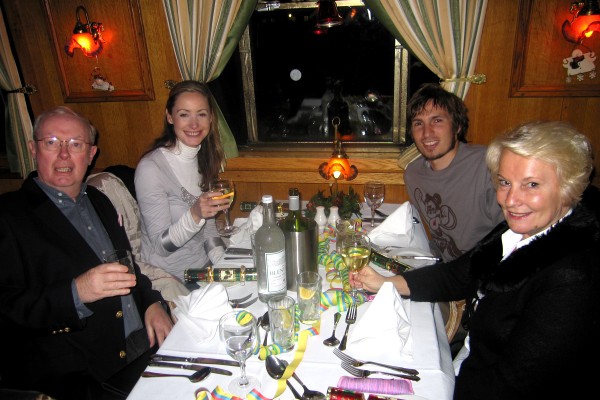 Dad's Birthday Party on the Canal Boat