…you can do… on a Wednesday night…in a hotel…in India…that does not have a bowling alley….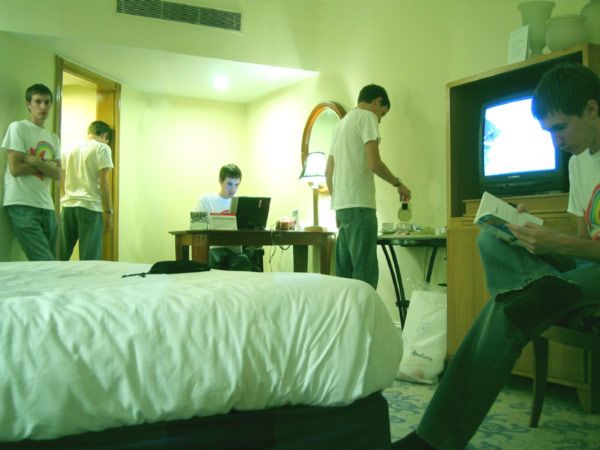 Firstly it is of the Taj Mahal. You are not really supposed to make videos of it so I kept it short and sweet. As for the rest of the video…. On the way back from Fatehpur Sikri to Delhi we must have took a wrong turn somewhere and we ended up on possibly the most bumpy road in the world. This is us, somewhere between Agra and Delhi. At one stage we were in a village where the was no other cars and the roads were barely big enough to fit us down. It was very interesting though because I got to see life outside of Delhi and inside the villages. Apparently these are not what 'real' villages are like in India, these have also been exposed to westernization because they are only 100km or so away from the cities. The music accompanying the video is probably my favorite song that I have heard here so far; it is called "Sun Sahiba Sun", which apparently means 'Listen Mrs. Listen', and the bit after that which sounds like "Car Likey Done" means 'In the name of love'.
This is rural India at its greatest –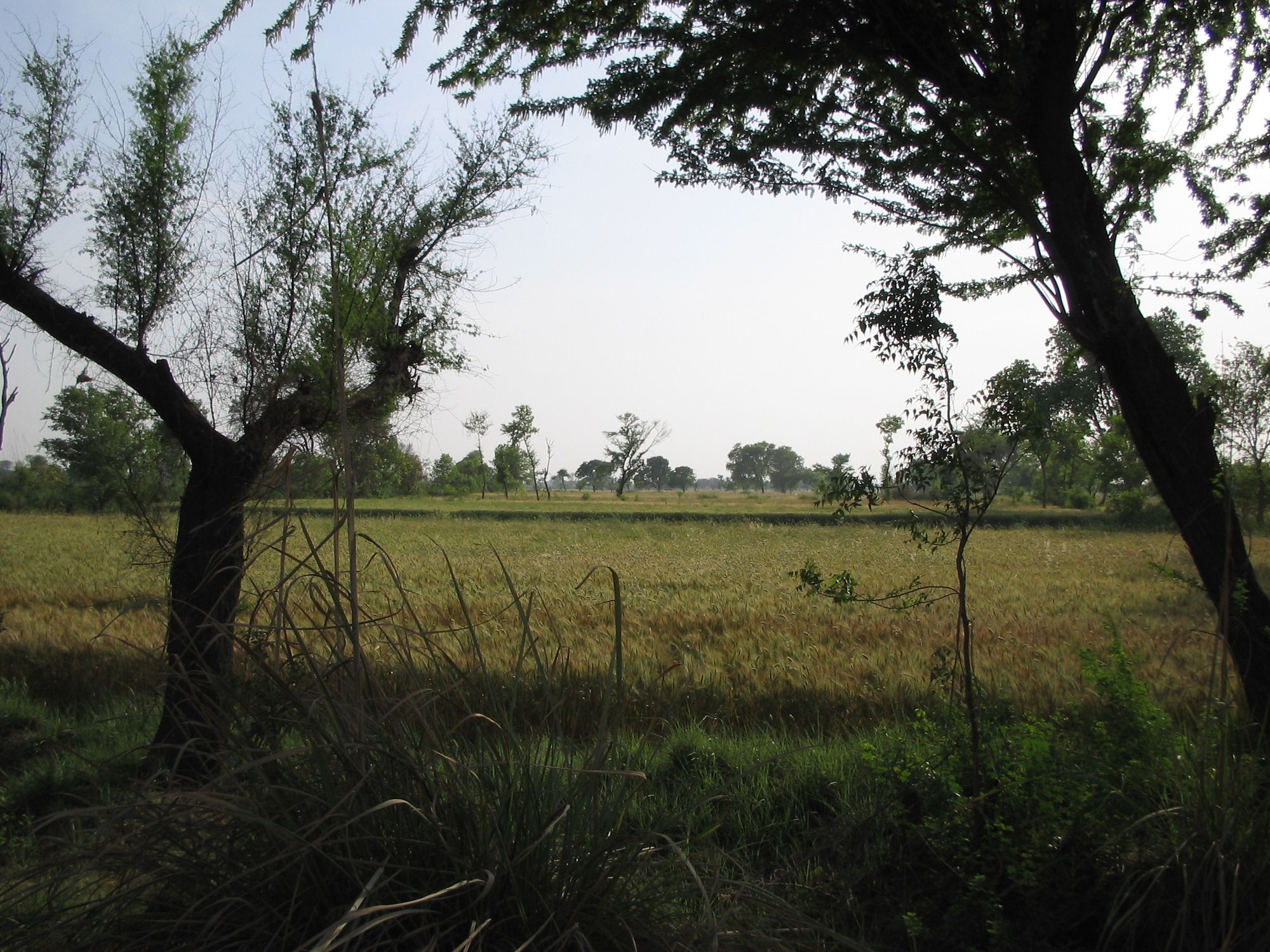 This is a tame stripey Mr. Squirrel enjoying his lunch at Red Fort –
It is an amalgamation of videos that I have done with this camera since I bought it as well as messing around with some video editing tools (probably done on a similar Wednesday evening) put to some excellent zwan music. The last clip is my favorite. It is the sun disappearing under the horizon filmed through some binoculars for about 2 minutes then sped up to 180 frames a second. Other clips include Melissa Auf Der Maur rocking in London, Gin, Al and Kim, very drunk in an Indian restaurant in Stratford and London in the snow.
This camera really is great, I can now keep a diary of things as well as put pictures and video to it. It really is something worth doing, as when I look back at sites like 'Benidorm Boys' it brings back some great memories!!
The good news is that one of my friends from London is going to be coming to Delhi in a couple of weeks and we are going to meet for lunch at Delhi Golf Course!!!
The bad news is that I think the pig in the video from a few posts ago was hit by a car/truck today and was killed (I know its the 1st of April and that wouldn't be funny if it was an 'April Fools' so I'm not joking).
That's all until next ssssign…