There has been a murder!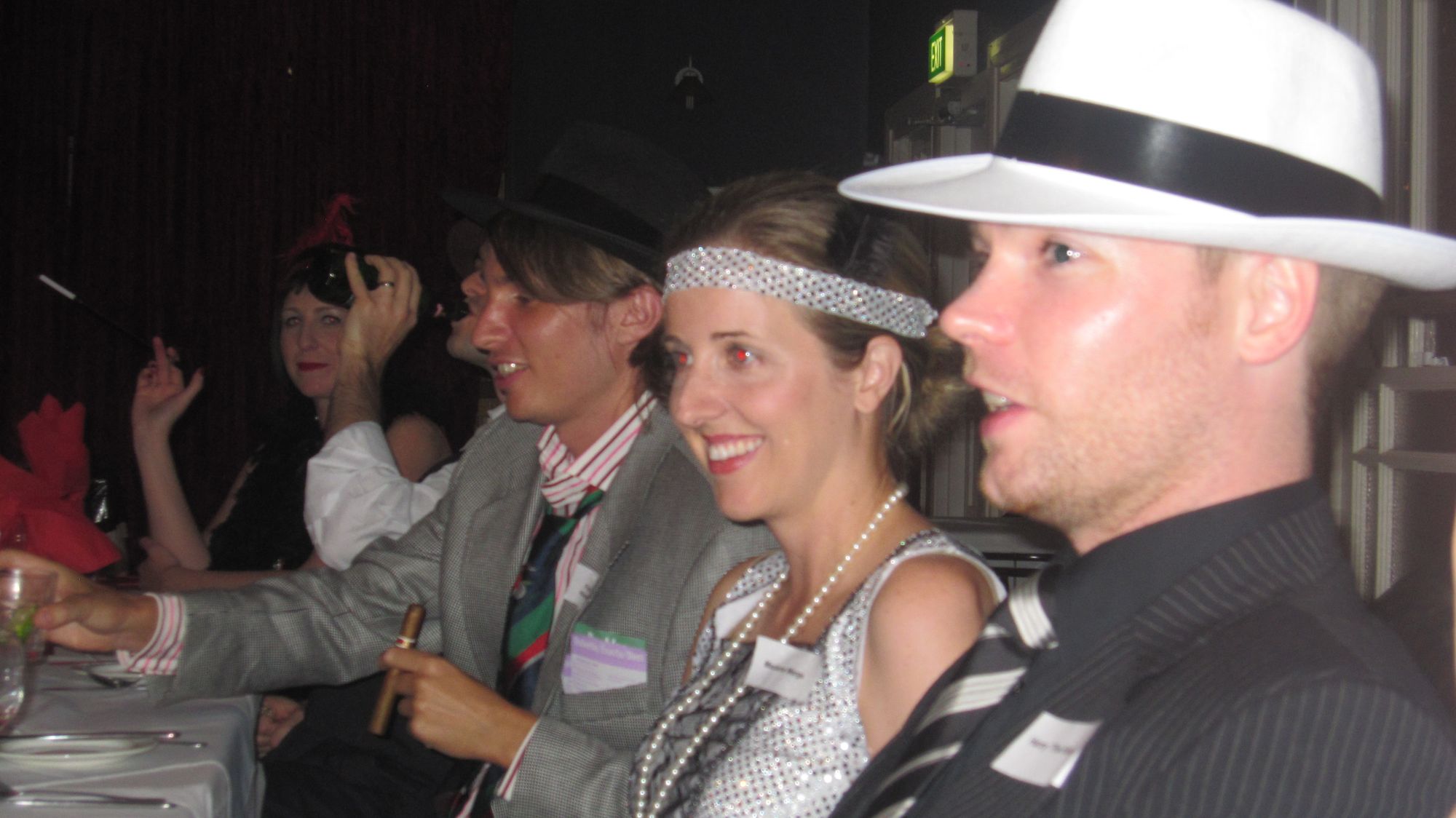 A couple of weekends ago we celebrated Marcus' 30th birthday with a difference. We went off to Bundanoon (where Matt and Mel got married) and stayed at a lodge which did a special murder mystery weekend.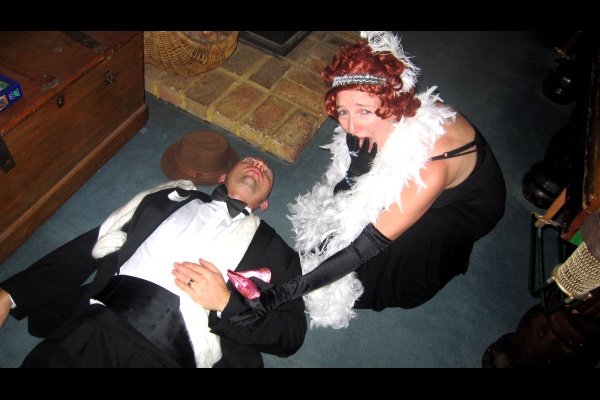 Three guesses for who got murdered
The evening was spread out with a couple of murders and the help of a paid actor to keep things running along. It was very surreal we were all dressed up like 1930ies and dancing to the music of the era and pretending to be people who we weren't. I was the local bookie and I had a little helper go around with me to collect all the debts, "ted the enforcer" was his name and he was very good at it.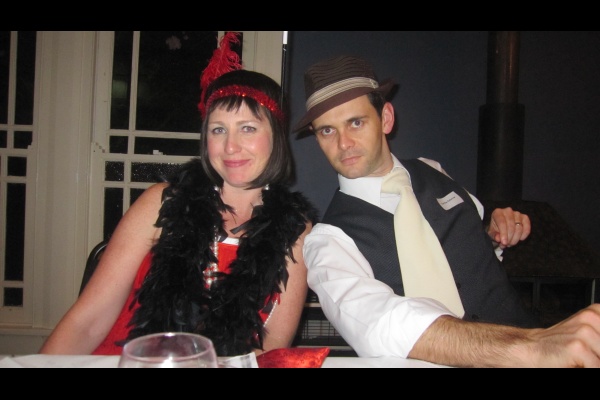 Lozza with Ted the Enforcer
In the end we all get drunk and Marcus ended up with his shirt off which is a good gauge of a successful 30th party.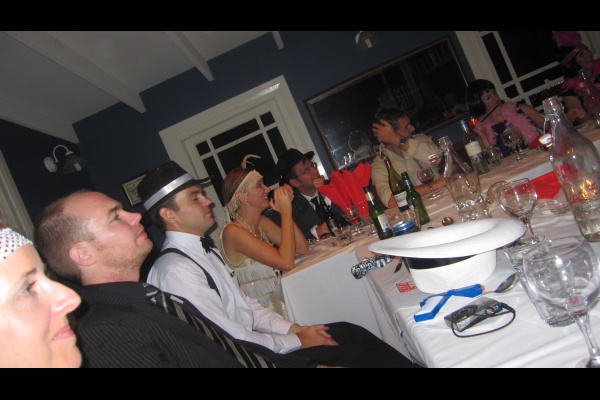 Simone, Stu, Bobby, Amy, Iain, Ian and Gayle
The next day we went for a scenic walk around Bundanoon with Mike, Rach and Mia who were also up but camping nearby which was very nice. That evening we got take-away (which we had to go and get as the lady reminded us we were in the country now) and ate it at the place and played a few rounds of poker and did some puzzles which is about right for people in their thirties I would imagine. Most people were nursing hang overs, especially Amy and Alex who couldn't even eat their breakfasts!
A great time!!