Hello! Well here I am at someone else's house again using their internet. I have moved house and we don't have any access yet 🙁
This is the view from my balcony in my new room in Woolloomooloo –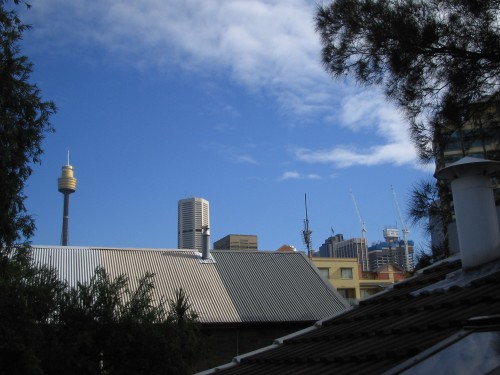 This is the beautiful site I get to see every morning/afternoon when I wake up! We had a house warming party and Esther took some photos with my camera and managed to create a little picture video –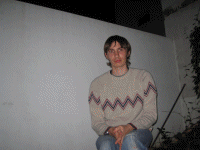 Oui Henri and Lyly had a mexican themed dinner evening, they really are the best cooks I know, here is the 'spread' –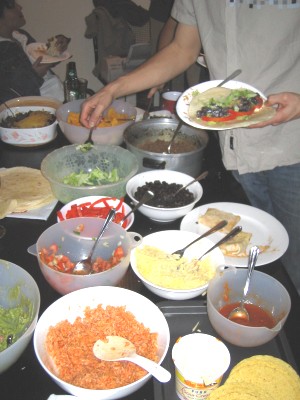 Other things that happened this week –
A visit to the ER room for Andy after cutting his finger with a knife and subsequently almost blacking out after I told him about the "losing a pint of blood isn't bad for you" story.
Farenheit 9/11 is a great film no matter what you say. I really enjoyed the credits at the start where you see Bush, Ashcroft, Rice, Wolfowitz, Powell and gang getting their makeup applied before doing interviews on TV, it has some excellent backing acoustic guitar. The contrast/brightness has been messed around with and it look very scarey, almost like they are not real people!
I have an office, it is on the 3rd floor of 77 Castlereagh Street and is the 6th table in at the Ivy Cafe.
Until the next time…