Last time I visited Japan (7 years ago – wow that went quick) I'd just finished a year out in Australia and I had a great time touring Tokyo and all of the suburbs. This time, Amy had a work trip to Tokyo so I decided to go along with her and spend the weekends either side holidaying and for me during the week.
So we left Friday night and did an overnight leg to Tokyo with Qantas, luckily we got upgraded thanks to all of the points we've acquired so it was not too bad a trip flying into the Northern Hemisphere. The first think I noticed was how quiet it was, it was the same when I visited here last but for some reason I'd totally forgotten it was 6am on a Saturday morning and things would soon change once the week got started. We arrived and it was a bit wet but the temperature was double that of Sydney, at around 28-30 degrees most days –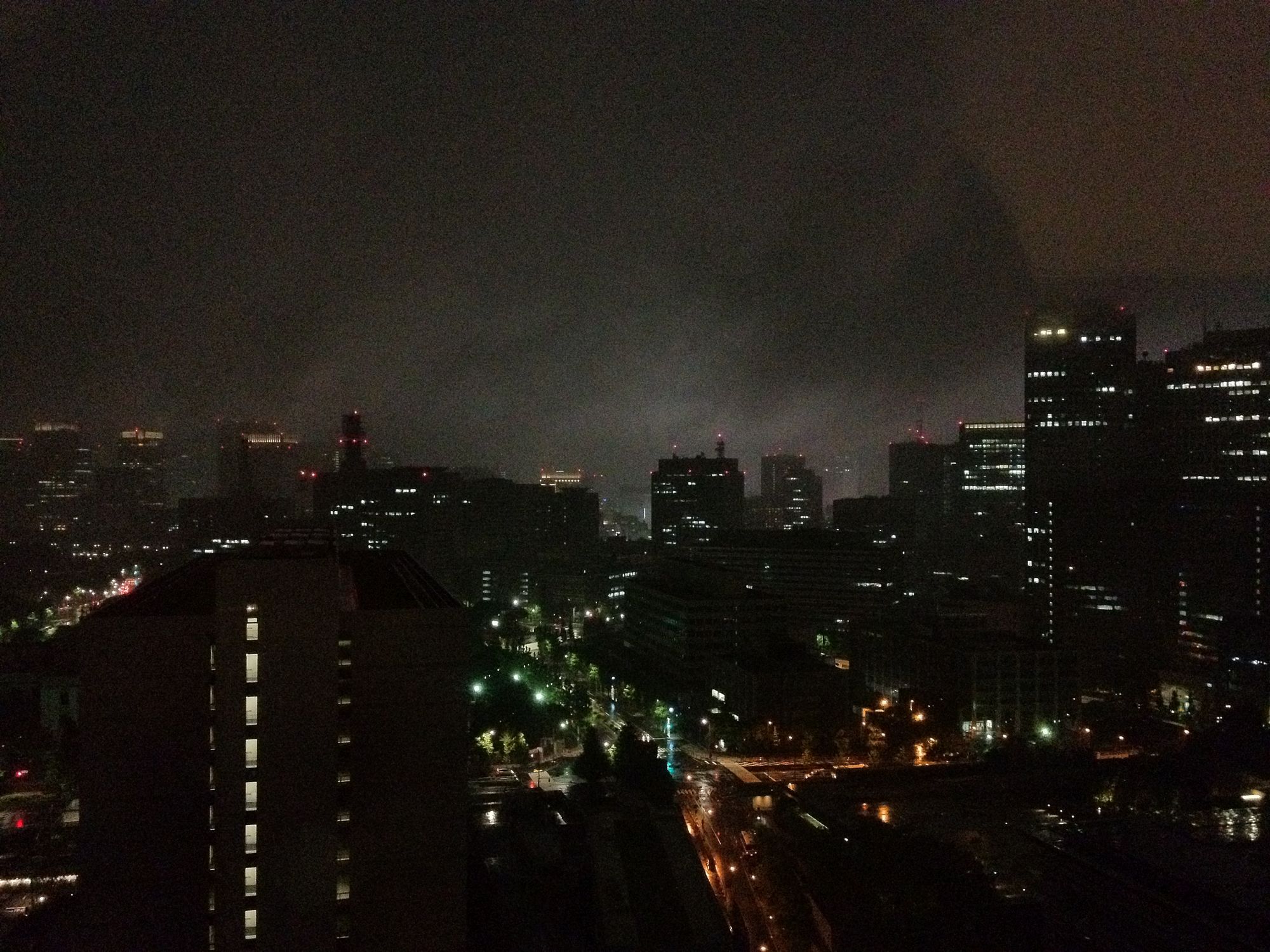 In the first morning because we'd changed hemisphere's we thought it was mid-day as we woke up when really it was about 6am, just because the days are so much longer than in Sydney at the moment.
On Sunday Amy and I visited the Meiji Shrine, it is in Yoyogi Park and is a nice tourist stop off, there were thousands of people by the time we'd got there and amongst all of the tourists there was about four weddings going on. In fact the whole area of Omote Sando had weddings going on.
There was also this thing happening with a massive flag. The guy holding the flag looked like he was going to pass out as it was hot and the flag must have weighed quite a lot –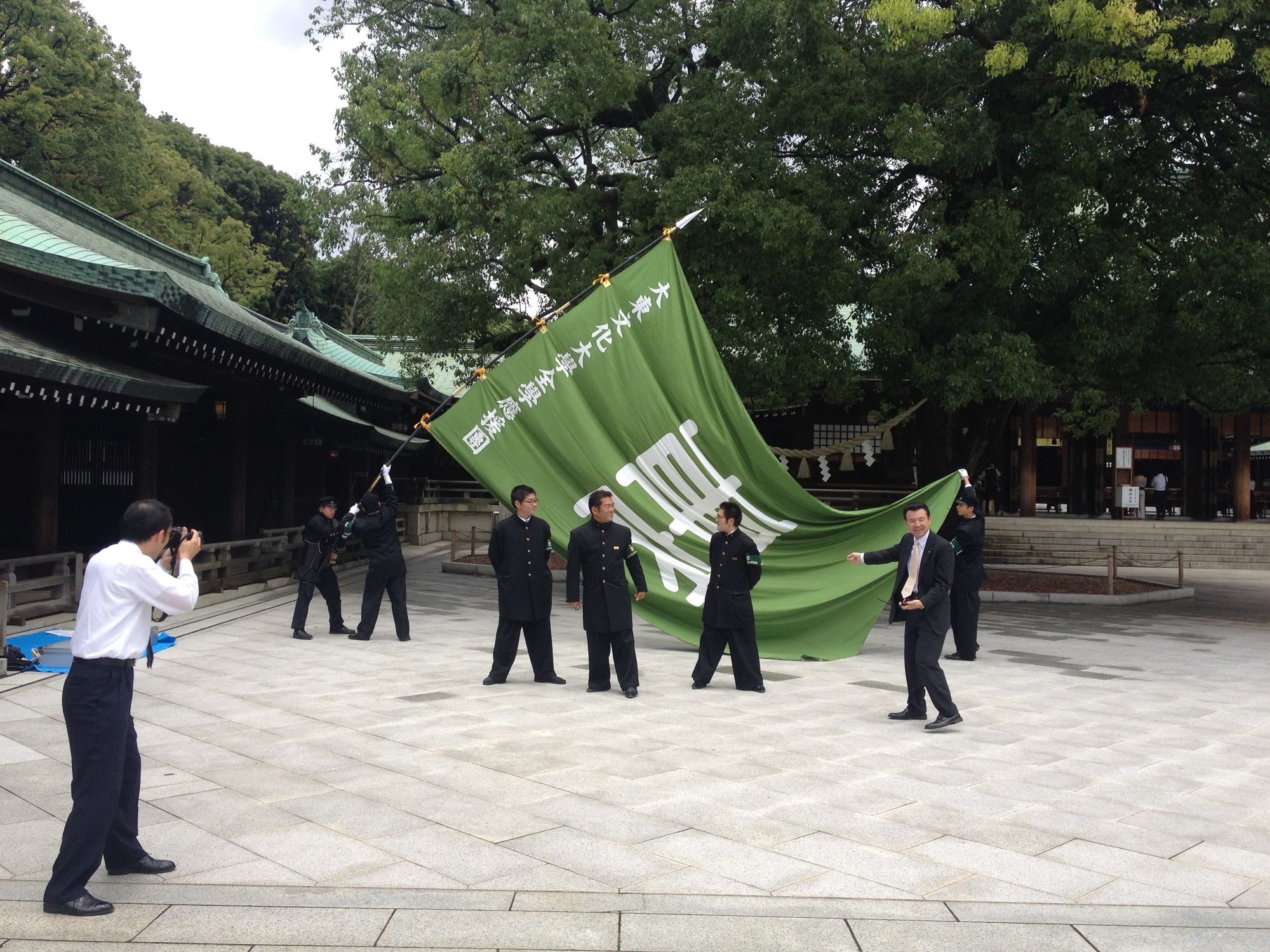 We also saw some contestants from the amazing race, who were getting into taxis and who you can see in the video. We ate some amazing food on the trip and I photographed most of it, one of our favourites was this little place in Ginza where we had tiny sandwiches and green tea that had never ending fill ups. You can see in the photo below it's Sunday because the street is closed (which happens in Ginza) –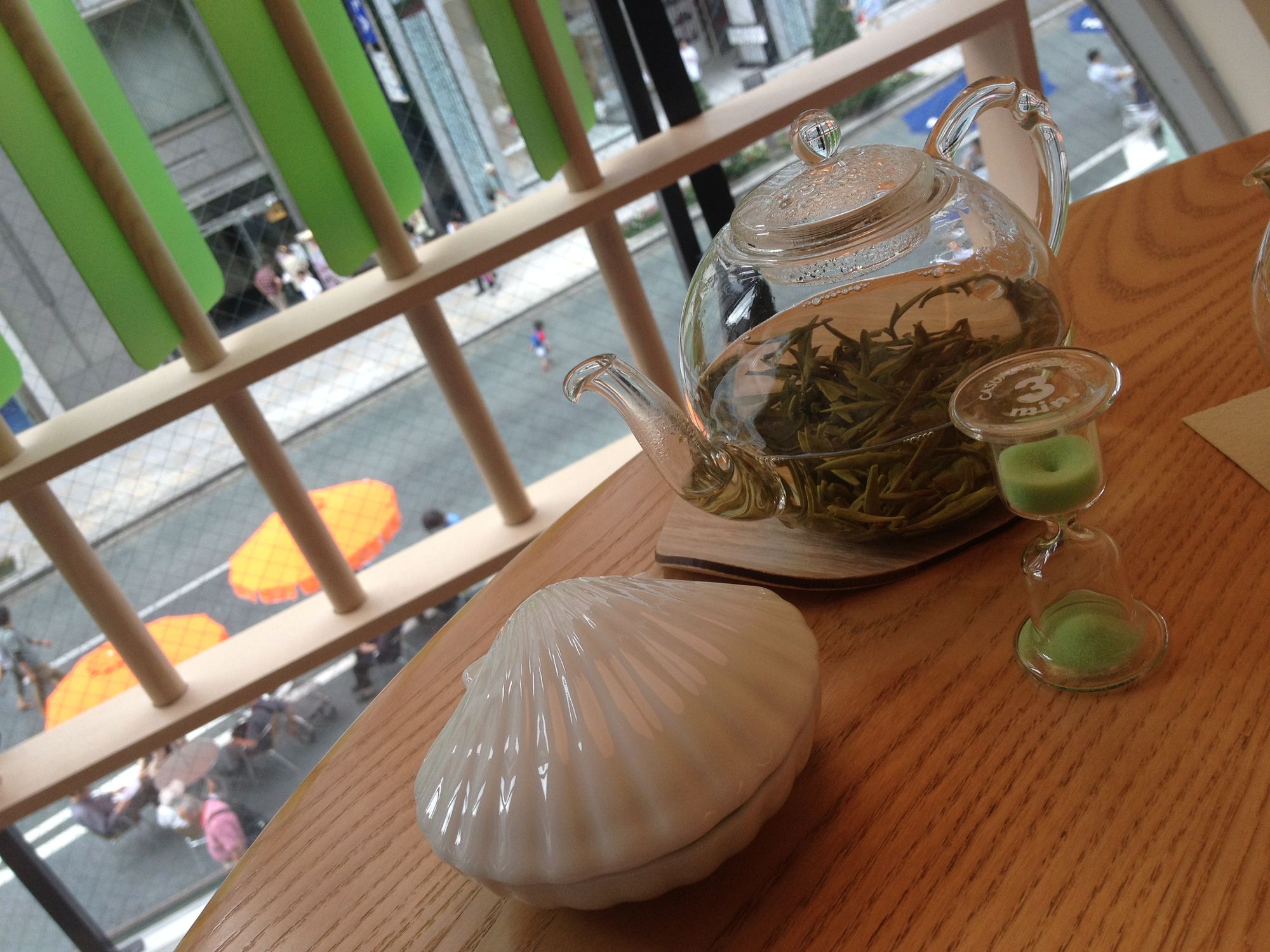 Whilst Amy was at work I headed over to Roppongi Hills to go up the skyview building. Last time I was in Japan I didn't come to this one and opted for the free version. I actually found the skyview by accident and joined a queue at about 9:45am and was one of the first people in. The rest of the queue were actually there to go to some exhibition so I had the entire skyview to myself.
One of the cool things about Japan is that the culture is so different from anywhere else that you see things and cannot figure out what is going on. This happened on a number of occasions, first was outside a place called 'Johnnys', it had loads of girls queuing, no photos allowed and nothing really for sale that we could see. The second time was on the roof of this huge building in Roppongi. Around the helicopter pad are security guards and helpers with a Disney exhibition that spins around and plays loud music. The third time was after Amy and I had dinner at a nice restaurant hidden away down a back street, when we came out there was groups of girls all standing in silence on the street in neat little groups, like something out of a horror movie, we never figured that one out.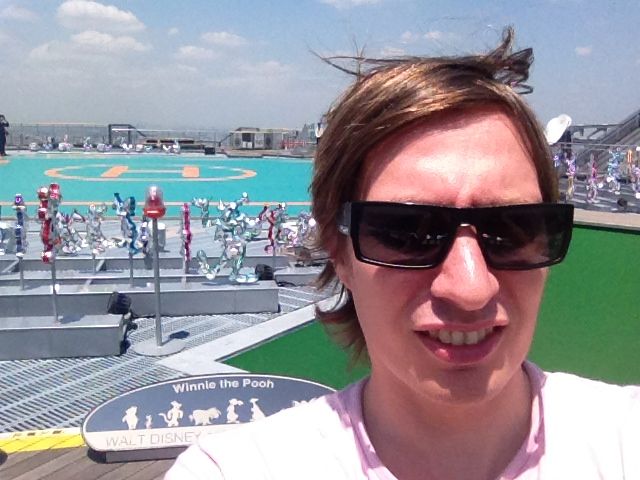 At the sky view centre there was also a museum called the Mori Art Museum that had an awesome "Arab Express" exhibition that was designed to educate the Japanese about middle eastern culture.
It had some awesome displays, such as a fountain of oil, that was based on oil fields of Iraq, but by far my favourite was the works by Khalil Rabah, the image below is actually two paintings that look photo realistic. He painted two exactly the same photo realistic paintings to symbolise the throwaway nature of digital cameras (I think). Anyway it was amazing to think these are hand paintings –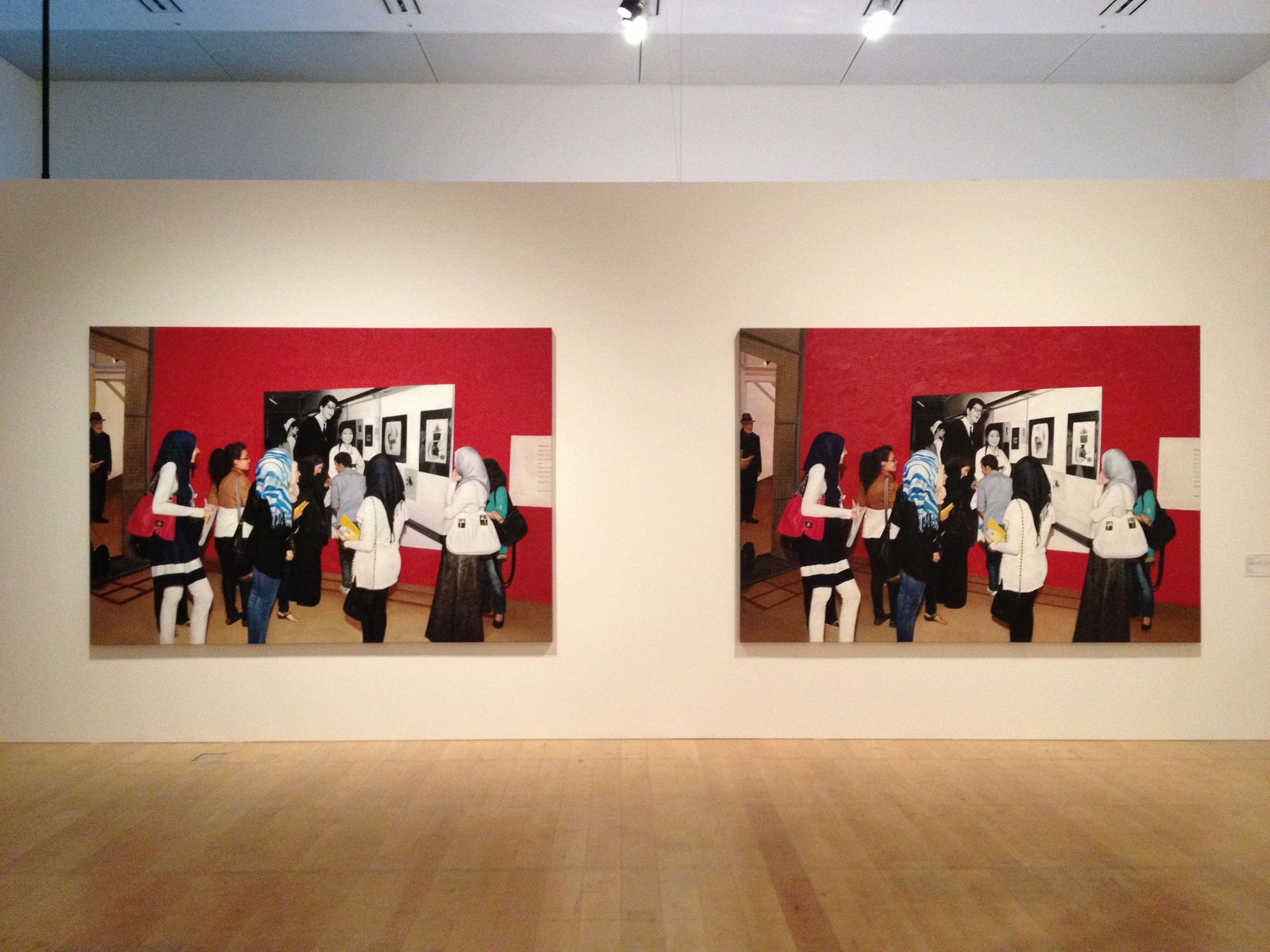 I did so much walking in the week my feet hurt, I visited most of the major suburbs and tried one day to do it London style by walking between them. I made the mistake of thinking I could walk through the Togu Palace and ended up walking around the outside of it which took ages though.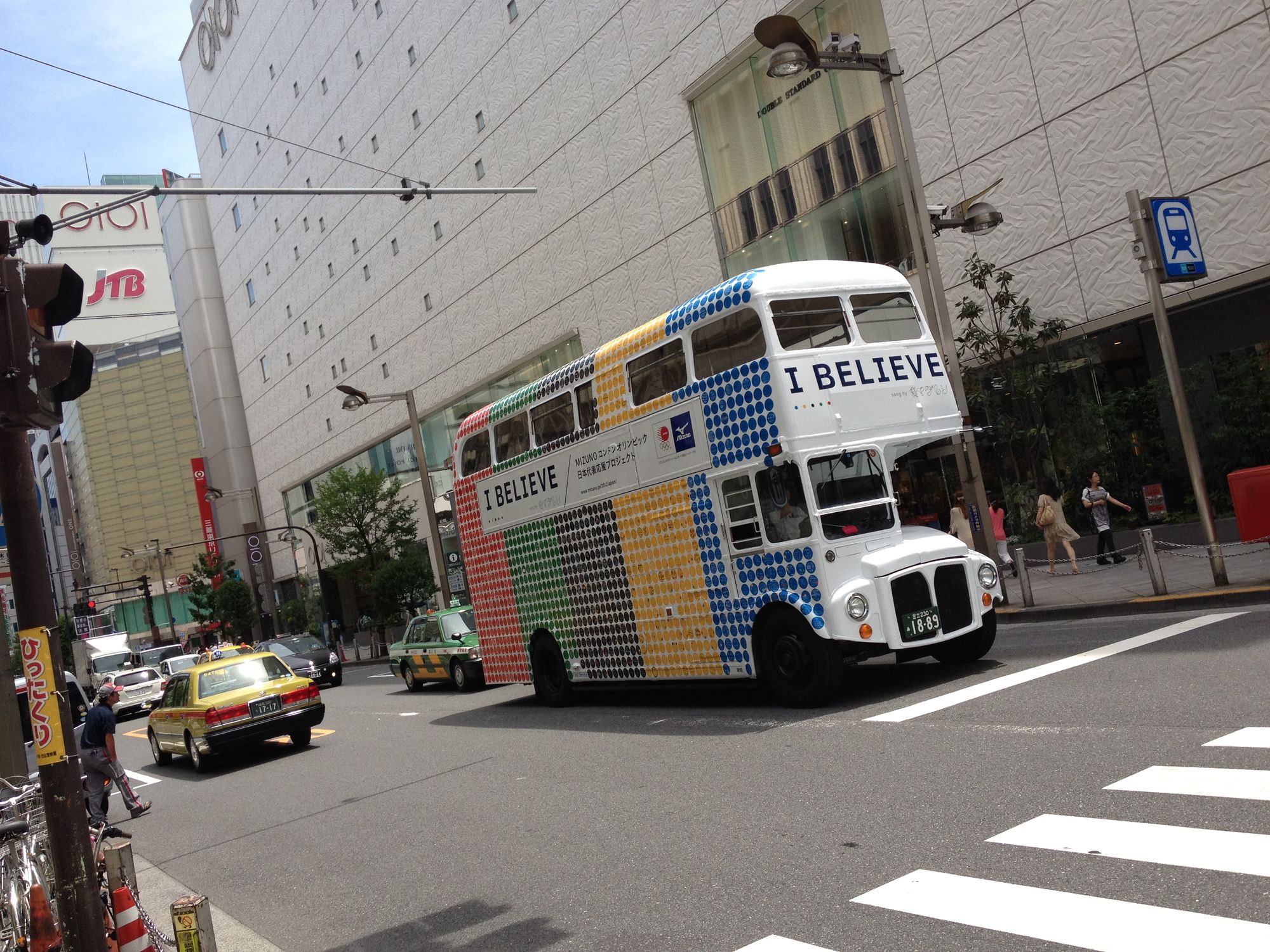 At the end of the week we made a trip to Kyoto, we got the Shinkansen which is better known as the bullet train. It goes 270km/h and runs exactly to the minute with no delays. However the speed and timeliness is made up for by the price, it is extremely expensive.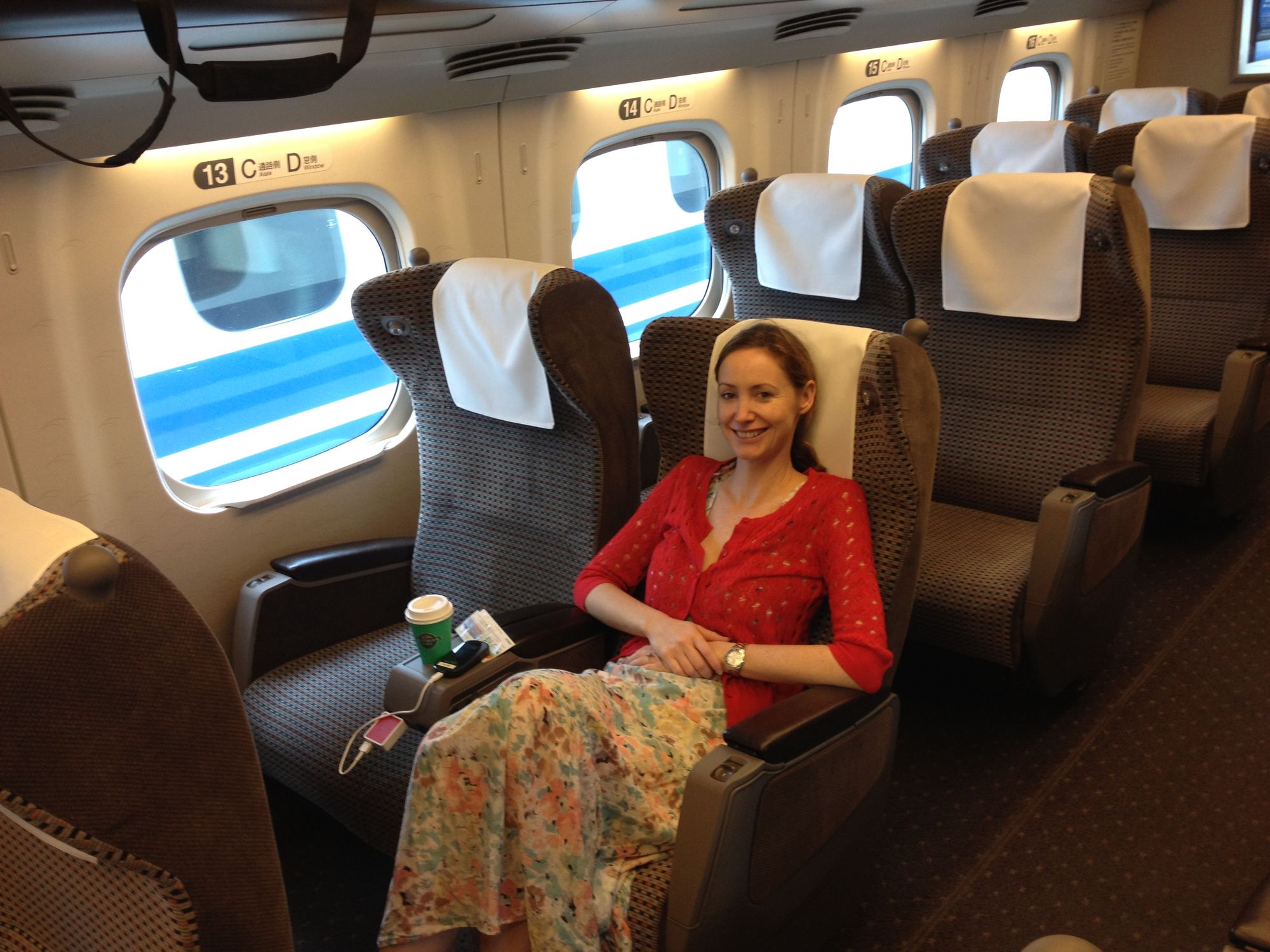 We had one afternoon and one morning in Kyoto so we had to do a whirlwind tour of all of the places. Luckily taxi's were in abundance here and getting from one shrine/temple/castle to another was easy (just the traffic was annoying). Here's me at the Fushimi Inari Shrine, it wasn't one of my favourite places because of all of the tourist shops with the junk they sell. The best was the Sanjusangendo temple, but you were not allowed to take photos, it basically had a room with 1000 life sized statues built in the 13th century.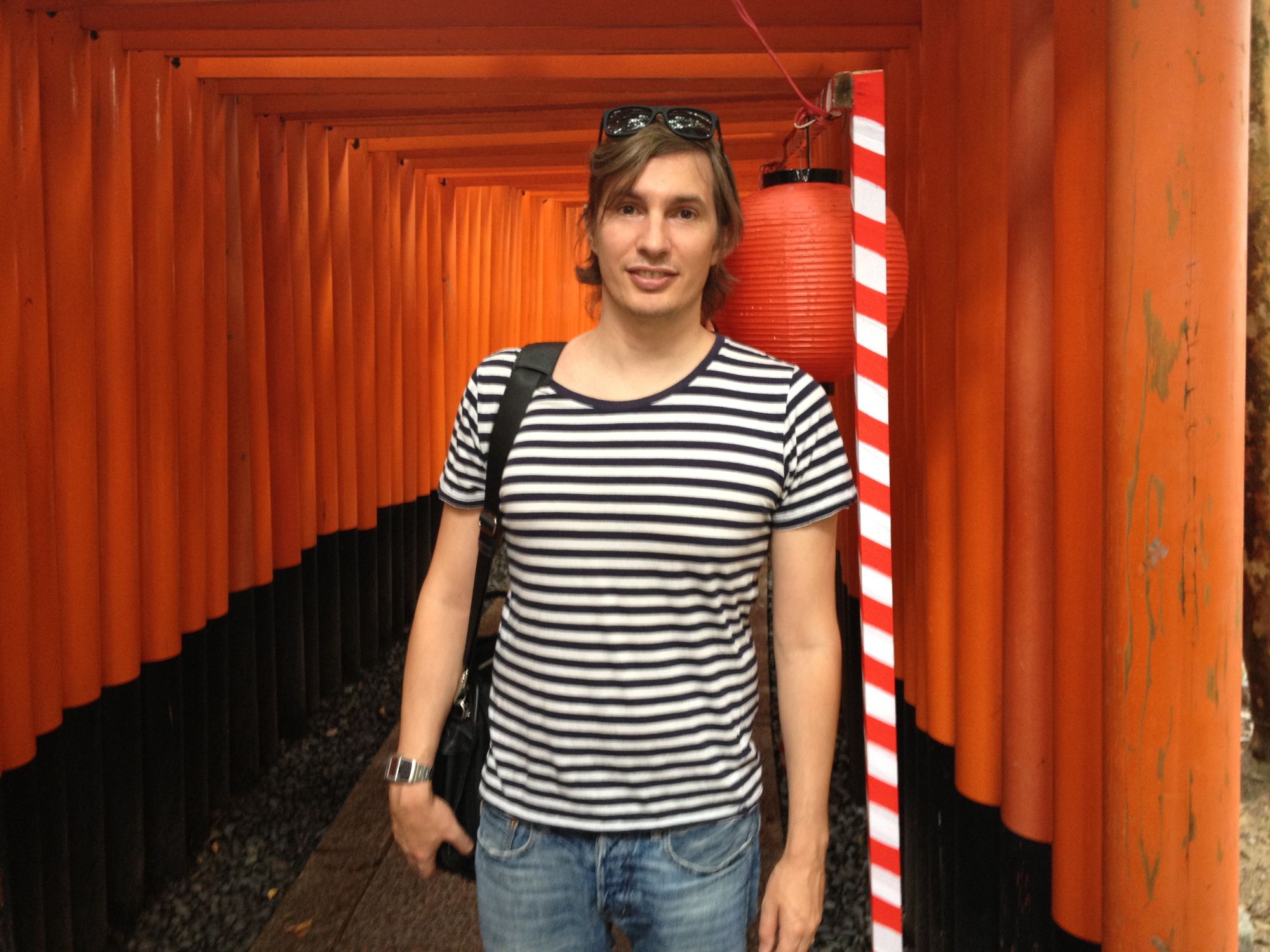 We also made a visit to Nijo Castle which was my second favourite place in Kyoto. That evening we went to a restaurant in Kyoto down town called Ninja Kyoto. It's basically where you eat underground in little caves and you get served by girls dressed as Ninjas (some of them were sexy dressed ninjas) and then a "Ninja Magician" comes around and does magic tricks. Then at the end of the dinner you enter a labyrinth (maze) and have to find things whilst the Ninjas appear from no where and scare you. Basically the norm in Japan! Most of the food was black in colour but it tasted delicious although we're not sure how they made everything so black.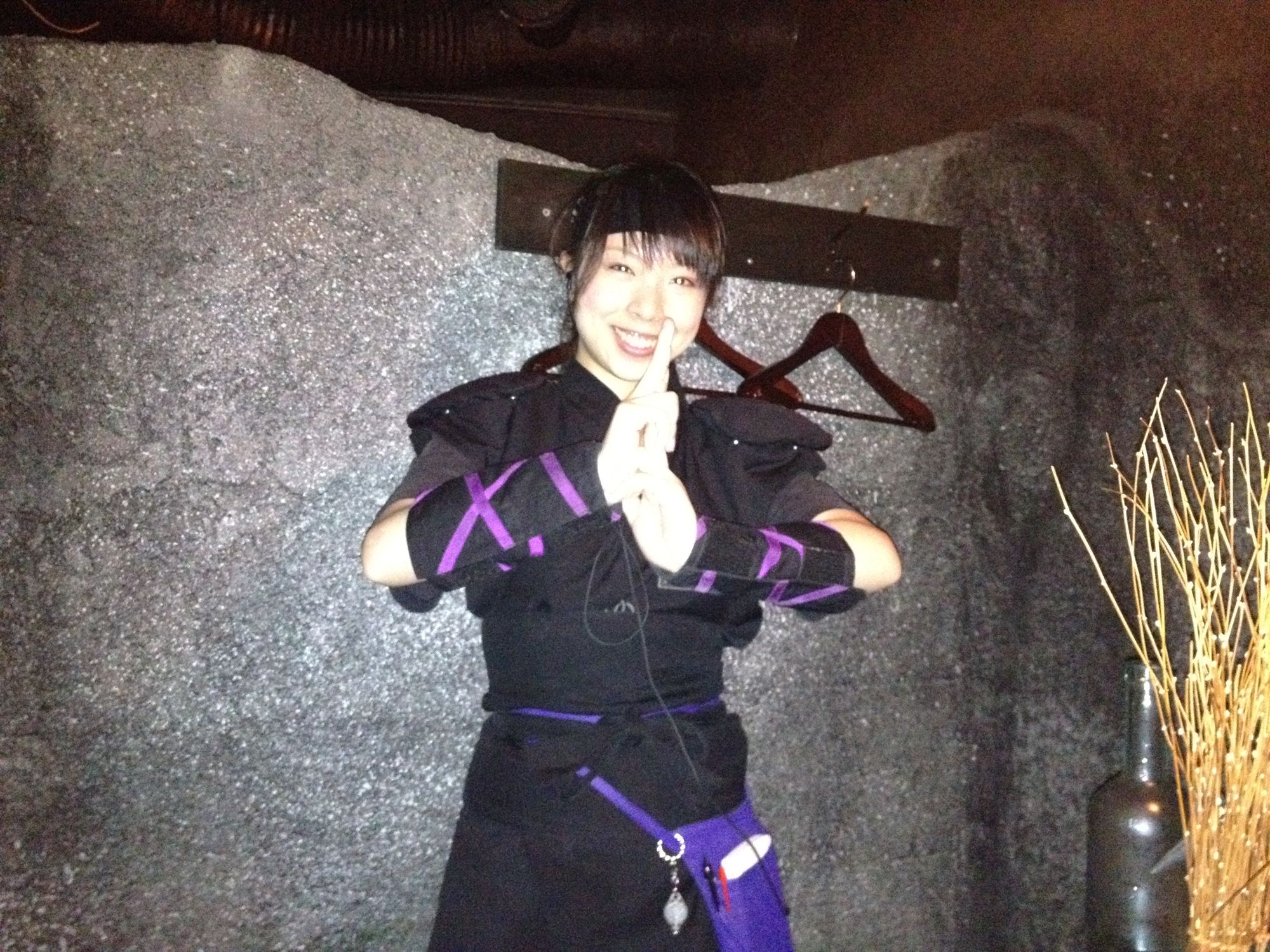 When we first arrived in Tokyo I posted a picture on Facebook and a friend, Mika, said we should meet up with her in Nagoya. It was a bit of luck because Nagoya is a major city, comparable to Detroit in terms of car manufacturing between Tokyo and Kyoto and is one of the stops on the Shinkansen.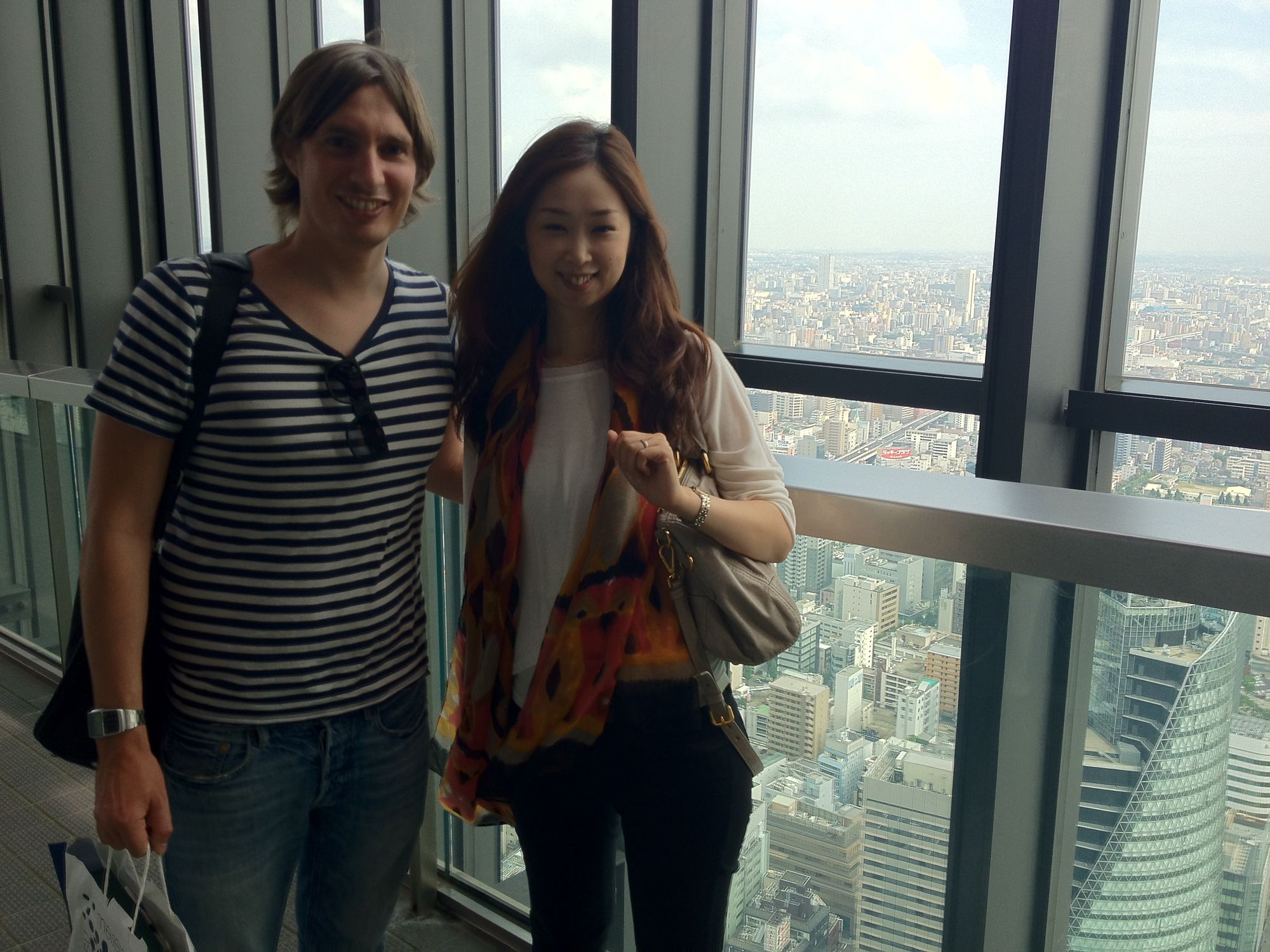 It was really nice to see Mika and she took us to a fantastic Japanese restaurant right the way up this building where no tourist had ever been before (I don't think I'd be able to find it again). We also tried some green tea (hot and cold with gold flakes) and did some shopping in the short time we had in Nagoya. We promised Mika we'd post her a Kangaroo when we got back.
When we got back to Tokyo we only had limited time so I took Amy to one of the places I remember being quite good on my first visit, the Sensoji Temple in Asakusa.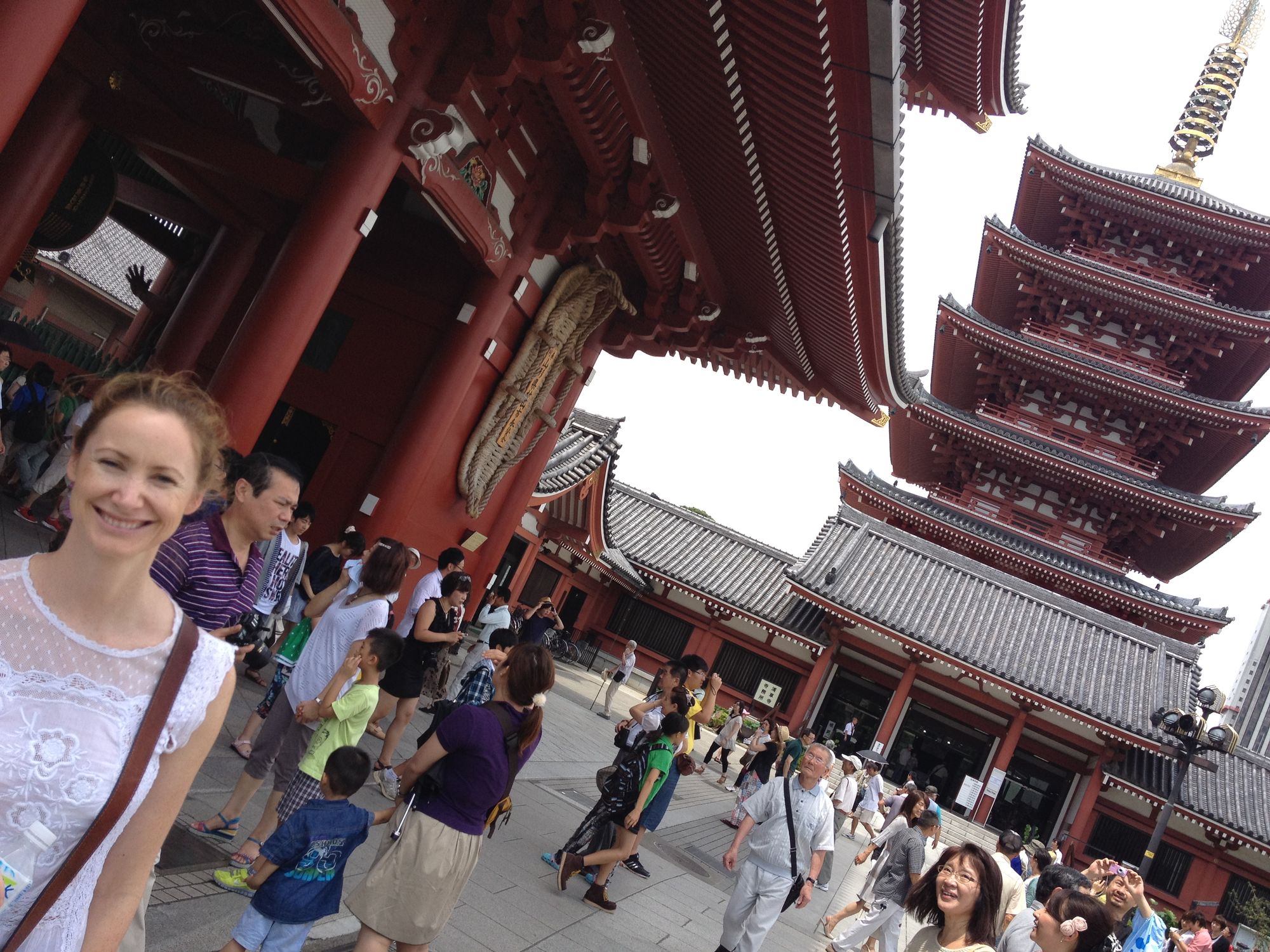 We then made the trip back to the airport and back to Sydney, where luckily we arrived on a sunny but cold day. I really like Japan it is definitely my top Asian city (compared to Singapore, Hong Kong, Shanghai) that I've been to. The people are very friendly and it's the safest feeling city I know of. Also for people who are scared of radiation from Fukushima, when I checked out the independent radiation level readings for the time we were there, it was half that of London and New York so nothing to worry about unless you plan on visiting Fukushima itself. As I mentioned it's also a very culturally different to the point where you have no idea what is going on, which is quite hard to find thanks to globalisation.
Bring on Bali next week!