I woke up this morning thinking about how I could get Mr Saruj off the roads, but seeing how Nitin told me he "bought" his driving licence without ever having stepped foot in the driving seat of a car, I stopped thinking about it. So here I am.
On the front page of the Hindustan Times today reads the story 'Speeding Qualis kills three near Connaught Place' (not joking). The same vehicle as we were in and the same area at one stage. I hope Mr Saruj reads this and slows down. I made it clear to my colleagues that I don't want to go in a vehicle with Mr Saruj ever again. If I ever find myself in the situation with a non-english speaking person I am going to use vivid hand signals to get them to SLOW DOWN. One of my colleagues asked me if I new what 'Saruj' meant in English. My guess of 'maniac' was wrong, apparently it means 'son'. They also asked me if Indians visting England could drive there, I told them I hoped not.
The Hindustan Times generally reads like The Onion. I thought this logo after reading some random story was a little bit harsh –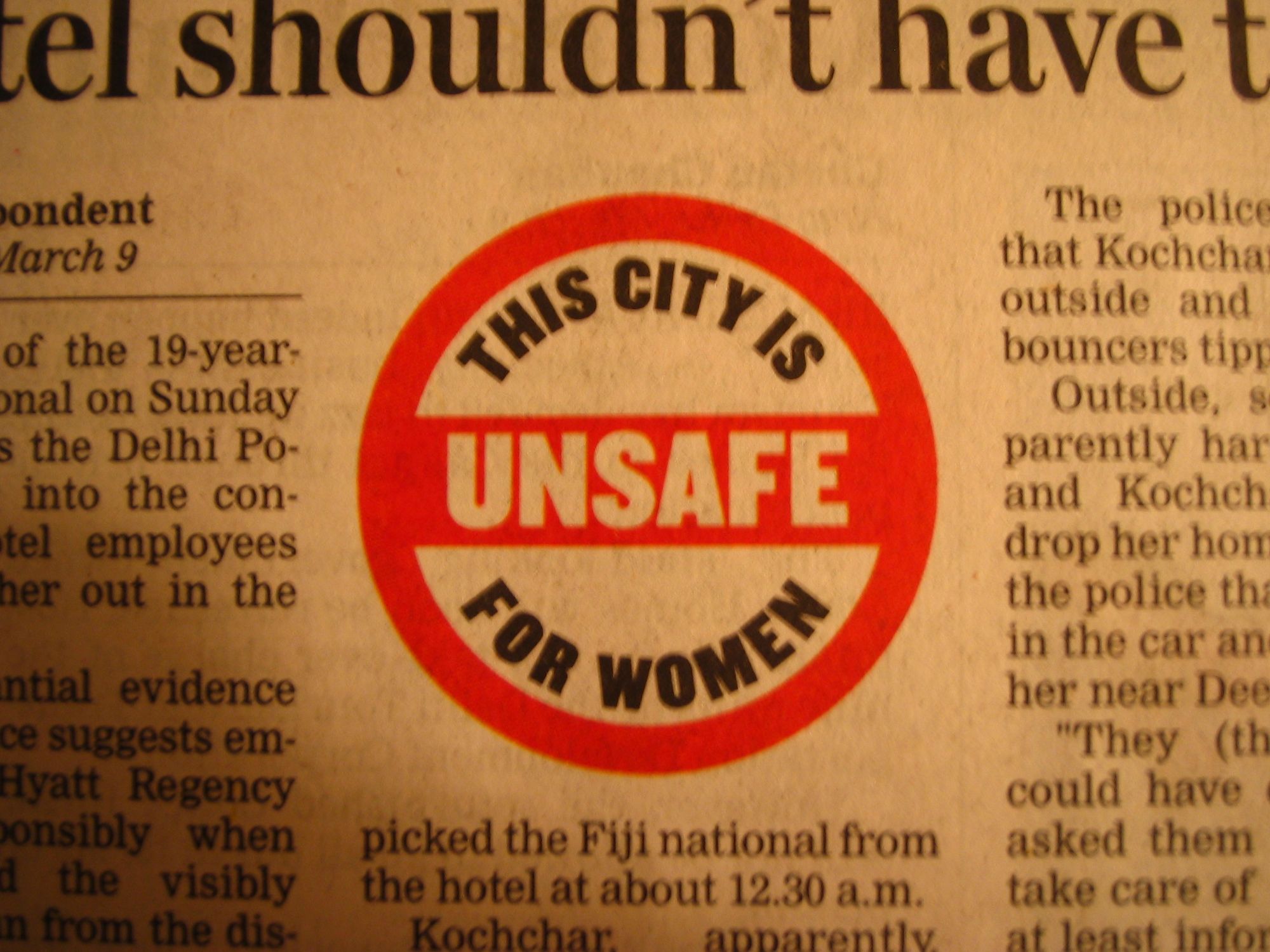 Don't let that worry you if you are female and planning on coming here or maybe even if you are half of the population of Delhi that already lives here, as another story reads, (and I quote) "It was a diamond heist, with a curious twist. Four men robbed Noida jeweller B.S. Shaw of diamonds worth Rs 1.5 crore on Monday night, but 24 hours later the police said they found the stolen goods – in the showroom itself", so was he actually robbed? It goes on (sic) – "The cops' assertion was at odds with accounts by area security guards, who'd seen the robbers leave the showroom with a polythene bag containing the hiest. The police also scaled down the value of the 'stolen' goods, till it reached Rs 30 lakh by Tuesday evening. The only thing still missing was Shaw's Lancer, in which the robbers made their getaway". So, actually, it wasn't a diamond heist, the polythene bag did not actually contain a heist and Rs 1.5 crore of diamonds did not actually leave the shop, just B.S. Shaw's car. This entire frontpage article should read "Car stolen from outside a shop" rather than "Rs 1.5-cr diamonds 'robbed' and 'found'". The actual twist of the diamond heist was that it wasn't actually a diamond heist at all! I am taking this paper with a pinch of salt. (No offence Colleen if you see this)
The gap between rich and poor here is disturbing, as well as the amount of people that do what appears to be the most boring jobs in the world. For example, the security guard at the office that does nothing when the metal detector beeps when you walk through it. The man who looks like he is wearing pyjamas who occasionally comes into our office with a glass of water and the women that guard the toilets. To get a visual feel of this bothering gap between people, have a look at these pictures. This is our office in Gurgaon with its Coffee Shop and Marble interior which wouldn't be out of place in London, New York etc.. –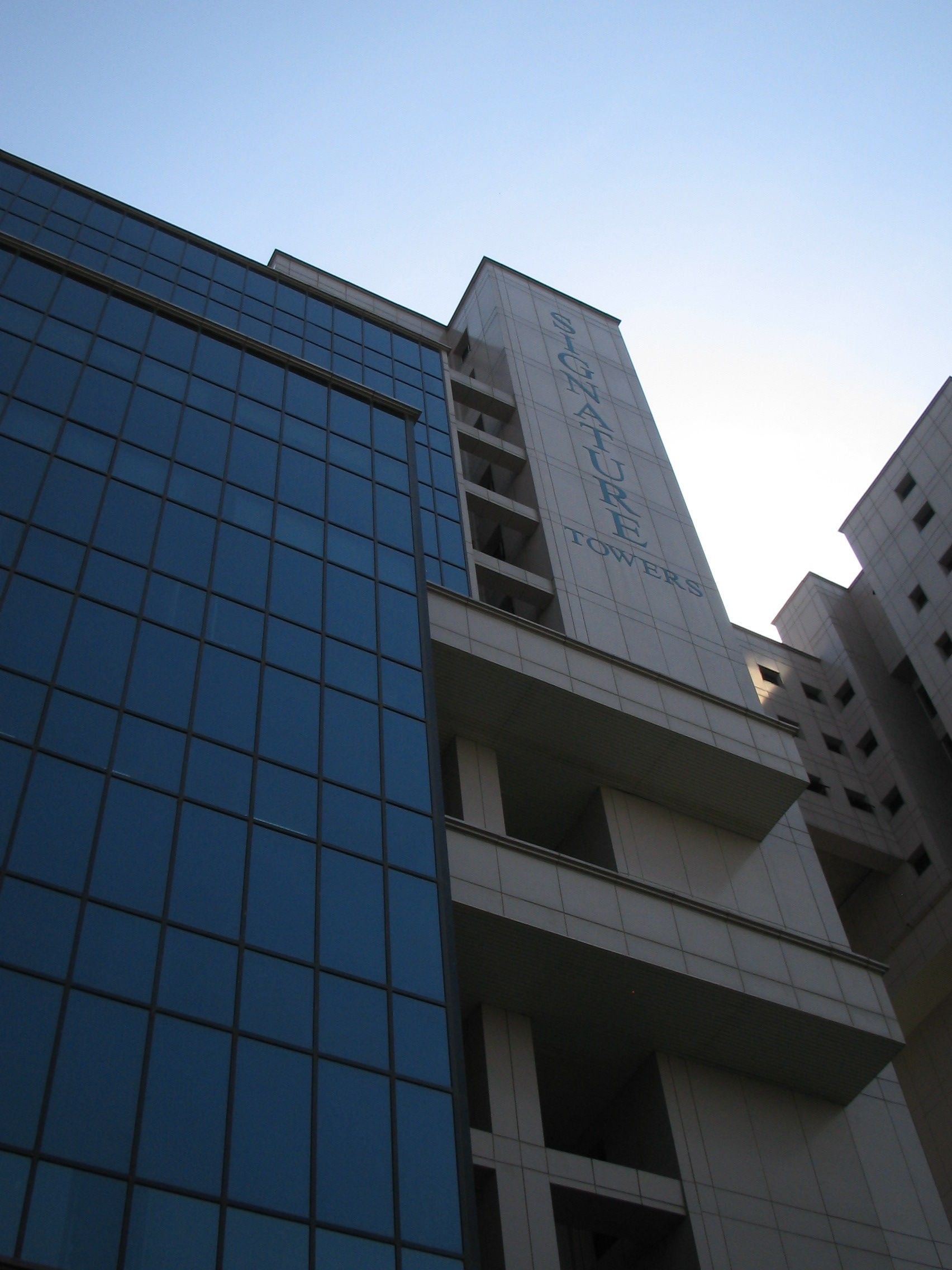 This is the homes of the people who live directly below the office block –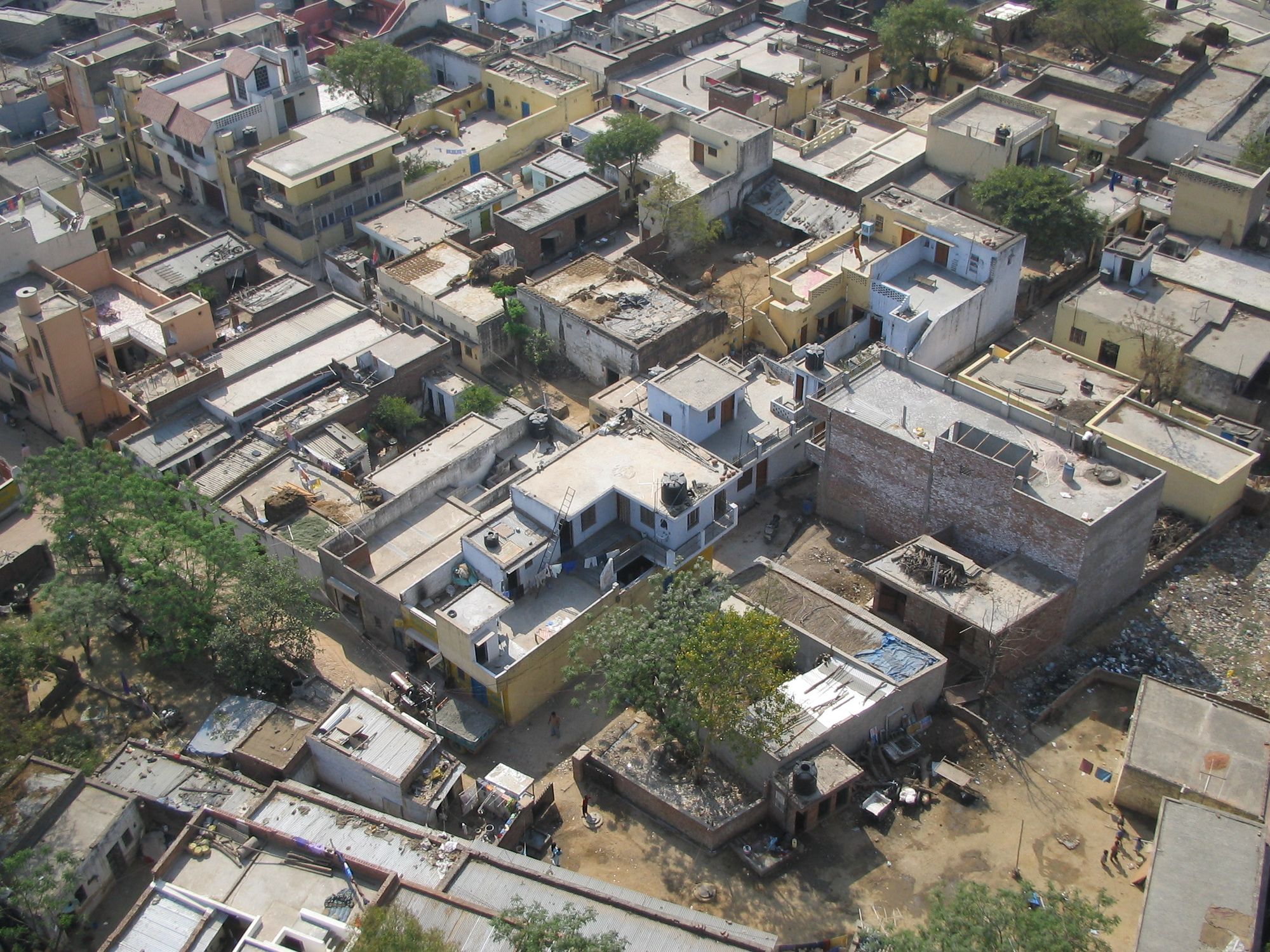 I was going to write about how I have not been bitten by a mosquito yet, but I don't want to tempt fate.
To prevent my stomach from going any further down hill, I decided to try something western on the menu. I went for the Penne Aribiatta, an Italian pasta dish. It was absolutely amazing, it has a Indian spice to it that makes it really very good. I recommend anyone to actually experience the taste of western food in the east, it's magnificent (although won't solve any outstanding stomach problems)