Taryn and Wade in the City
Taryn and Wade came to visit us for a long weekend and to see some of the sites and sounds that the city of Sydney had to offer.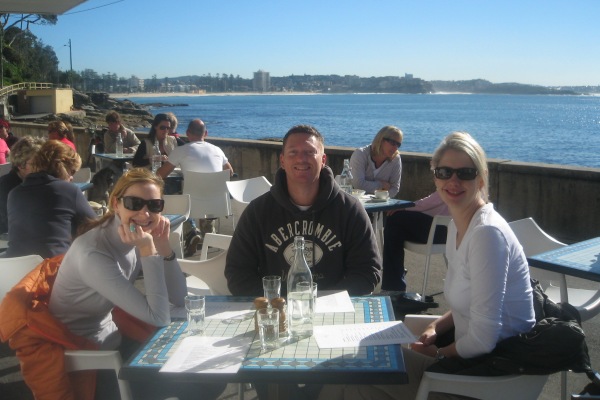 Amy, Wade and Taryn at Bower Restaurant for breakfast
We had a Manly day and toured up the Northern Beaches all the way to Whale Beach, which is only one beach shy of Palm Beach aka Palmy/Summer Bay. First stop was North Head, which has great views out to sea as well as back into Sydney, we even saw some Whales passing up the coast (although we only saw the spouts of water coming out no breaching).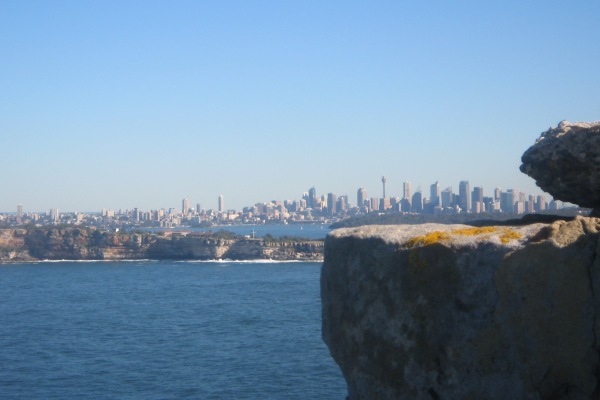 Sydney from North Head
We had a coffee at Whale Beach looking over the sea, we also had some very smelly cheese which we couldn't eat. That night we went to Cafe Sydney where Amy took me for my birthday last year. We sat outside with a view over Circular key and had some fantastic food as well as some fantastic service from some interesting waiters.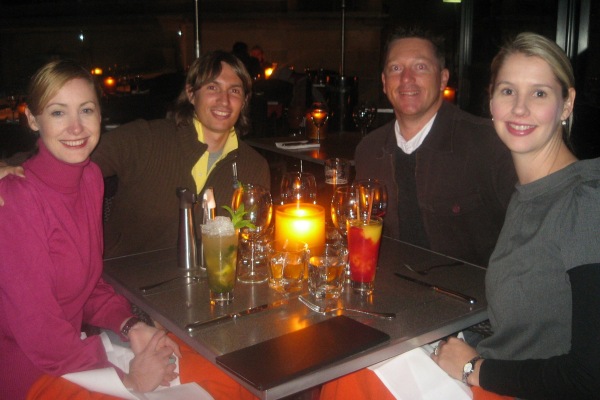 Cafe Sydney
The lamp on the table in the above picture is produced by an Australian company called NEOZ, they were very good but no doubt very expensive.
Taryn had never been to the Blue Mountains before so we headed up there. Our plan was to go to the Jenolan Caves, however we underestimated the distance to them so instead we went to the Three Sisters and Scenic World, where we went with Andres and Yami, the ride down the mountain is still just as fun.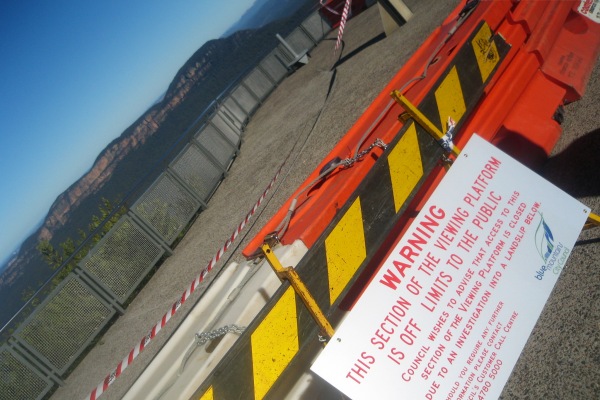 Blue Mountains Shutdown
That night we had Tapas at a Spanish place near our flat in Manly. It was very nice, when we were there a group of girls came in and one of them was wearing a non-existent dress which we all had a laugh at. The next day we were driving around Kings Cross and on a balconly over looking the main road the same girl was dancing at 4pm in the afternoon. Insane!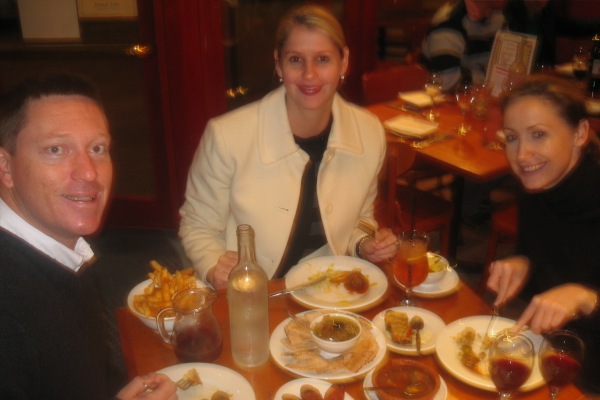 Tapas in Manly Yum
We got home not very late that night and Amy and Taryn were straight under the covers watching TV –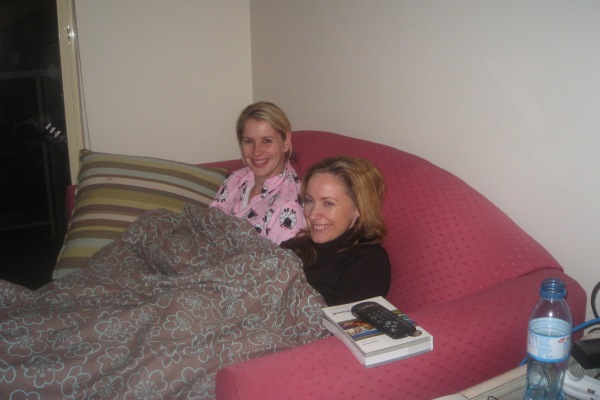 Not hard to tell they are sisters
An excellent weekend which felt like we were on holiday ashame it had to end!