This weekend T-Bone organised a BBQ at his place in Chatswood. It was great weather for it and Chris has a webber BBQ which was my first one.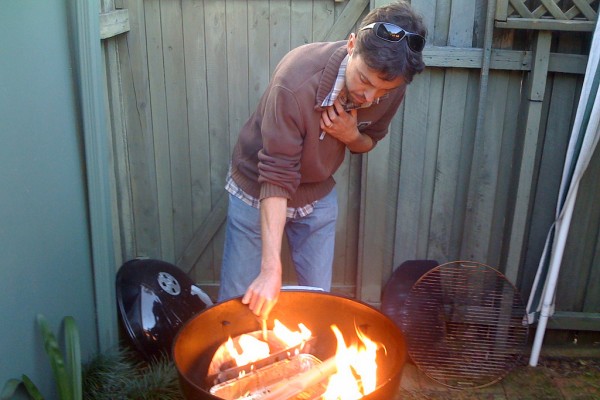 T-Bone Webber Style
It reminded me very much of the BBQs had in England, as this one involved coal and fire lighters, but this time it had a slight ozzie twist to it in that it didn't go out, we didn't have to use the cooker and we didn't get food poisoning from undercooked sausages.
Dylan who showed up his spider man stance in Manly last September (bottom photo here) has now gone one step further and got the full suit –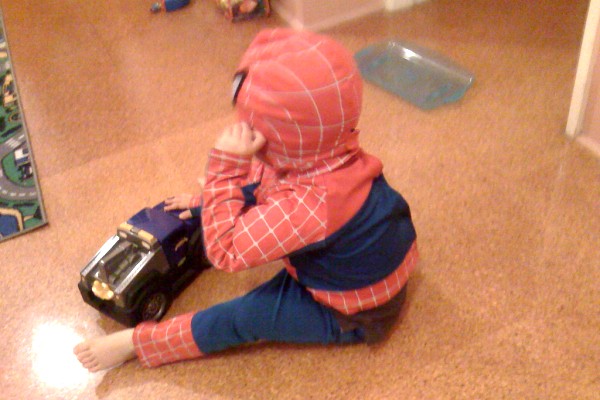 Spider Man – Spider Man
It was also great to see an old work collegue Ali, who you might remember was famous enough to have his wedding covered by the BBC and his wife Sarah at the BBQ, here's a picture of everyone minus Dylan and myself –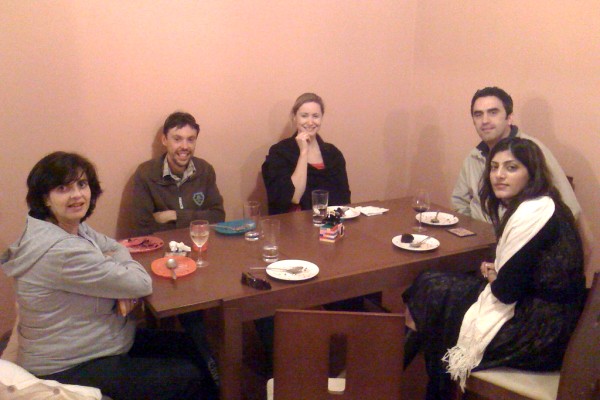 Issy, Chris, Amy, Ali and Sarah
A great evening and some fun lego building.