My name is Gary Bauer, and today has been the longest day of my life. Actually these aren't my photos I'm the third degree of separation down the chain mail to recieve them but they are worthy of a post.
A lot of world leaders are in town to give a boom to the Sydney Brothel Business discuss international matters of huge importance at the APEC summit, someone in a tower block around ground zero in Sydney snapped these great pictures.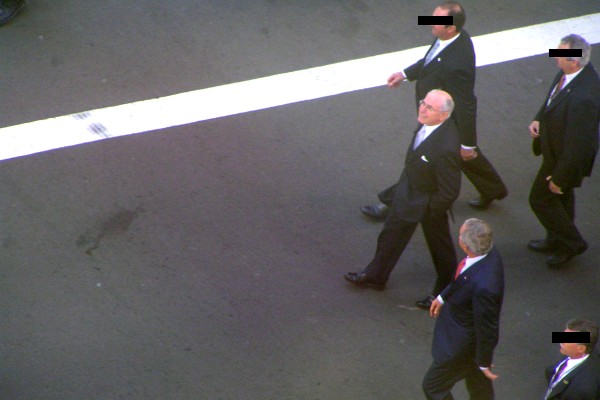 John Howard ('stralian Prime Minster) and George W strolling through Sydney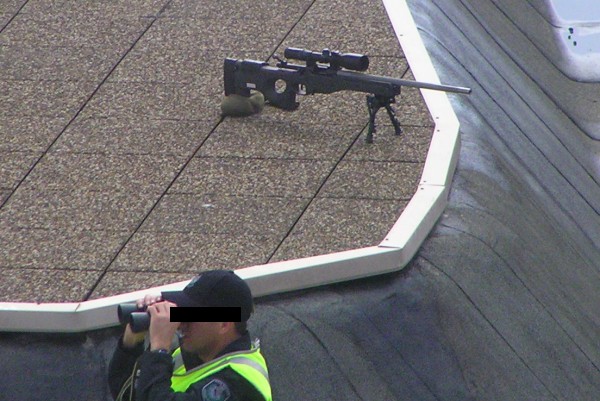 Ready to take out…. anybody
I tried to find out what sort of sniper rifle that was, the cloest I could find was the Russian SVD but its doubtful as that is a Russian made and used rifle.
Presdential Car