For my birthday last year (2008) Amy got me a red letter day to fly in a helicopter over Sydney. I said I'd wait until the summer to do so I'd get a real nice day to get some great photos. Well that day came and it was a scorching 37 degs out west so I headed to Sydney Airport for the 20 minute joy flight.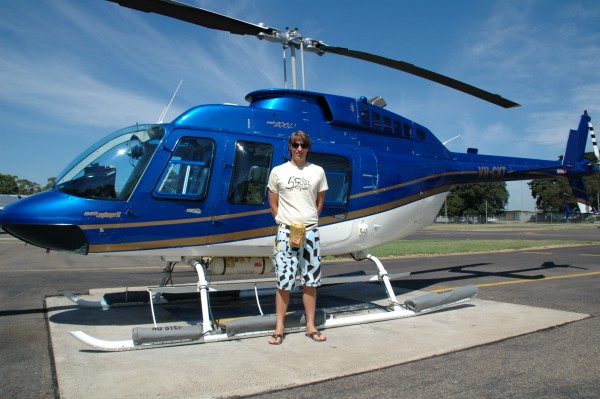 Me with Bell 206L-3 LongRanger at Kingsford Smith Aerodrome

The 206L is a seven seater aircraft but there was six of us on the joy flight so everyone got a window seat. Two other people who went up flew in a helicopter that had no doors which would have been cool but you cannot take your camera on those flights in case you drop it. You have to wear a lifejacket for the flight, I thought a parachute would have been more convenient.
Having never been in a helicopter before it was a fantastic sensation taking off, helicopters don't require a run up like planes so suddenly going from being on the ground to being up in the air is fantastic, plus the forward speed can be much slower in a plane so you get the sense of just floating in mid-air I really enjoyed it.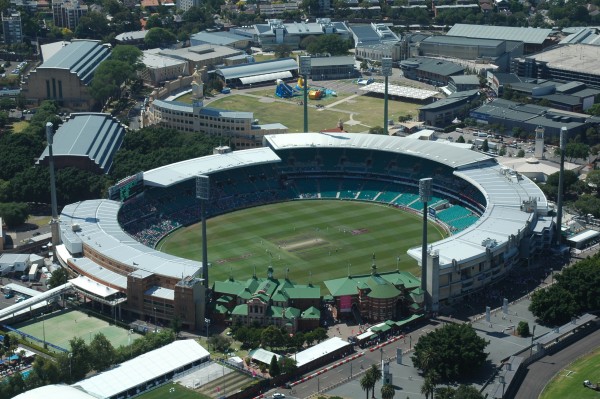 Australia vs. South Africa – 3rd Test at the Sydney Cricket Ground
After taking off from the airport and flying over a couple of parked 747s we flew over the SCG where a game was going on. The strange thing about flying in the helicopter was it reminded me of Flight Simular 2004 for the PC but with really good graphics.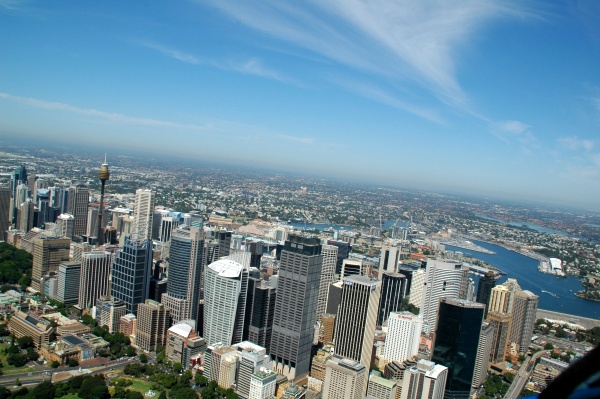 Downtown Sydney
This is Fort Denison which sits in the middle of the harbour, it looks cool from the helicopter a bit like a Google Maps shot.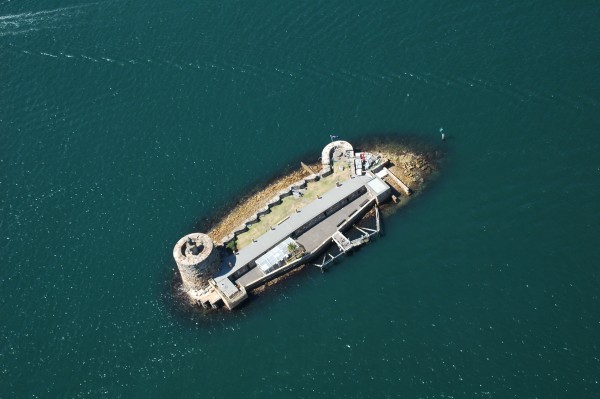 Fort Denison
We then header over to the Northern Beaches, stopping over Manly where I could see our flat. You can see how low lying the penisular of Manly is, I bet one day I do a blog post about how the Corso floods! The beach furthest to the right is Collins Flat, one of the finest beaches in the Harbour.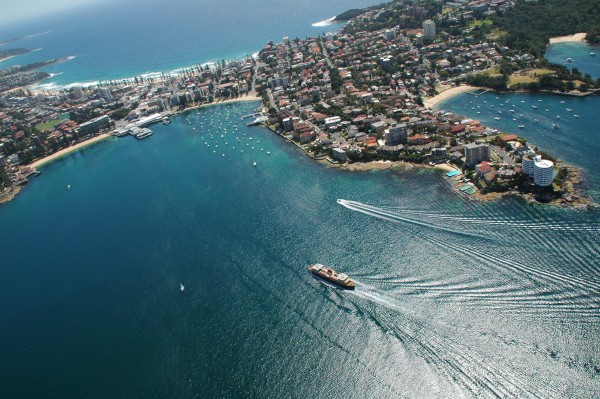 Manly with the Manly Ferry
The helicopter swang around and I got a great shot of Fairlight and our flat (three buildings to the left of the furthest right hand white building by the beach.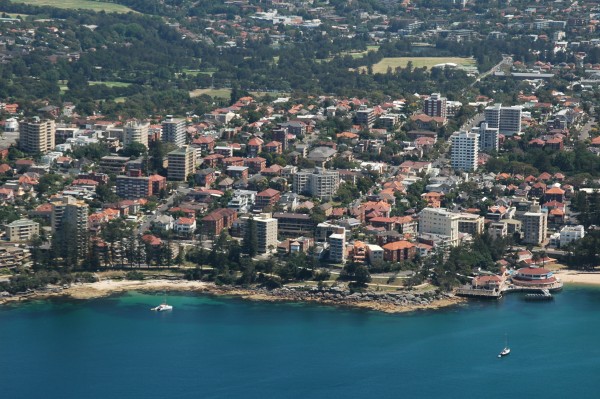 Fairlight and our Flat
It was a fantastic experience thanks to Amy, if you like these pictures then you can see all 313 photos at Flickr.