Welcome back to G2007!!! At last I have got it working again to its normal state. Thanks very much to Mr Anhdres for making the Japan orientated banner for the site. It rules, take a look at his site it is truely amazing.
So last night I ate this –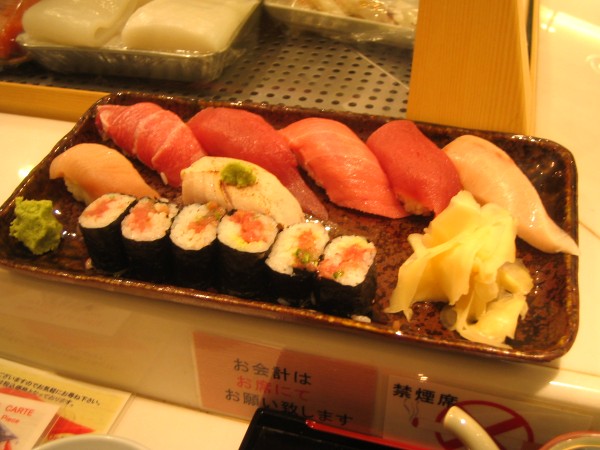 Andy would call it a 'Tuna Bomb' as it was purely different types of Tuna. I ate it sitting around the table where the chefs make the Sushi and also where the fish tank was. I felt the fish in the tank give me very strange looks as I swallowed their cousins (all except the dead one floating upside down). I think I broke every Sushi eating rule whilst in there (like not dipping the rice into the soy and biting into a piece and then not eating all of it). I was too busy wondering if 'elbows on the table' was also looked at with dismay.
This morning I went to the Tokyo National Museum in Ueno to check out some Japanese ceramics, Buddhist sculpture, samurai armour and swords. It was pretty good, lots of things to see, there's 5 different buildings each with different things in, this is a picture of the main building (Honkan) that is devoted to Japanese art –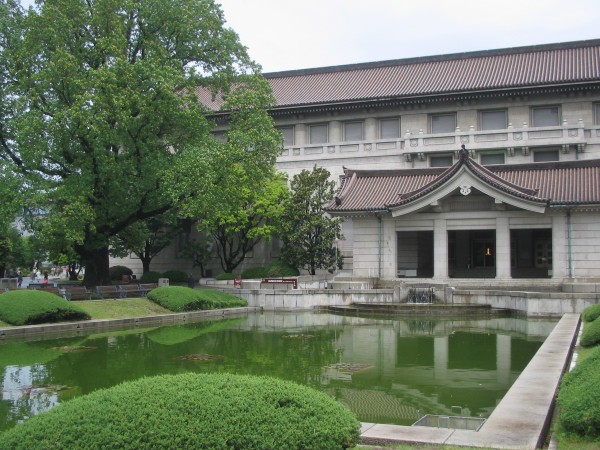 I took my brand new camera but then realised I had left the battery for it at home!! DOH!!!! So I went back to get it and headed for Asakusa to go and checkout the Sensoji Temple. I went a bit camera crazy here, so here are some highlights. This is the road that leads up to the Sensoji Temple, can you spot the guy with the face mask? –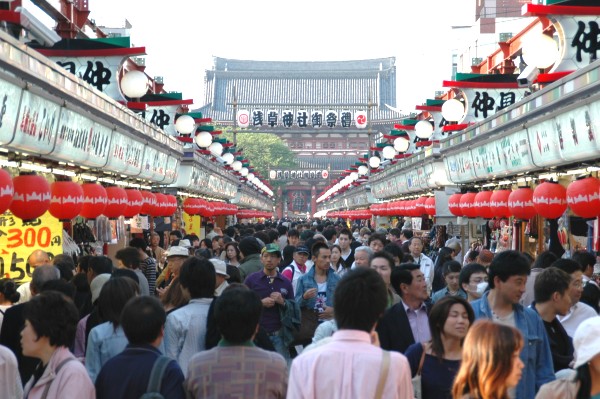 This is a side road in Asakusa, this Taxi pulled into shot out of focus but it gives the back of the shot a nice feel –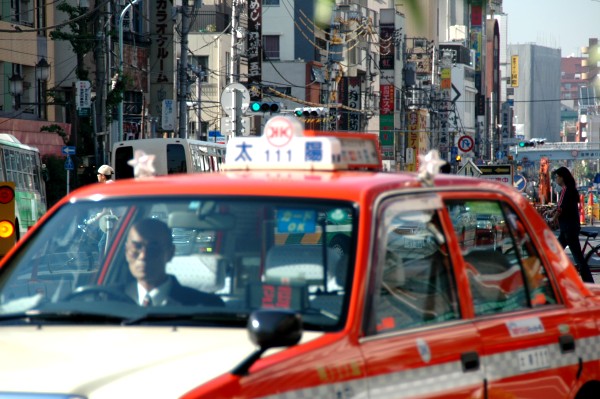 I ended up on some backstreet that was getting more and more seedy by the minute. Lots of gambling going on, so I hopped into this little arcade where they were betting on horses going around the table –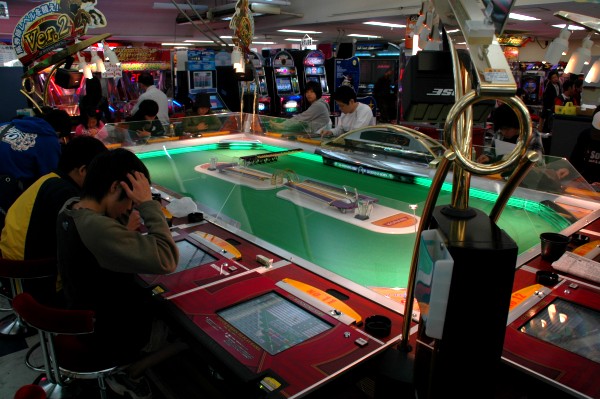 I am going to go up Tokyo Tower now and try and get some night shots (without a tripod), non-stop-japan.