Brandom (who lives at the other house and is from Texas, the lone star state, he should be an ambassador from Texas as he is not the stereotype cliché of a gun-toteing, oil guzzling, country crushing American) is leaving to move to Brisbane where he starts his new job. So last night we all went out to celebrate. Matt also got a job that saved him from having to go back to the UK so it was cause for a celebration. First we started in the Old Fitzroy where Brandom did his trademark 'car bomb' – this is in real time –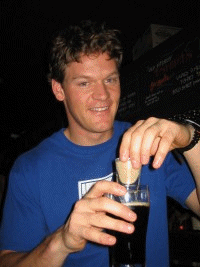 We then moved on to a place called 'Sushi-Suma' that is probably the most popular Sushi place in Sydney. We had to queue outside with the rest of the common folk for 20 minutes before we got a table –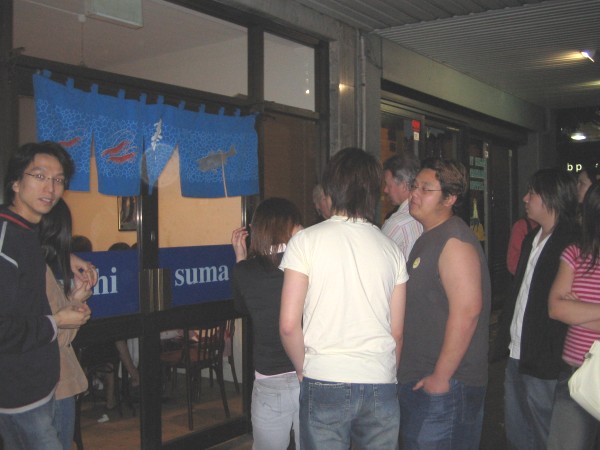 The food was really nice, although I am not too big a fan of raw fish it was still good. It is fairly cheap as well, here is some Sushi stuff in a dish –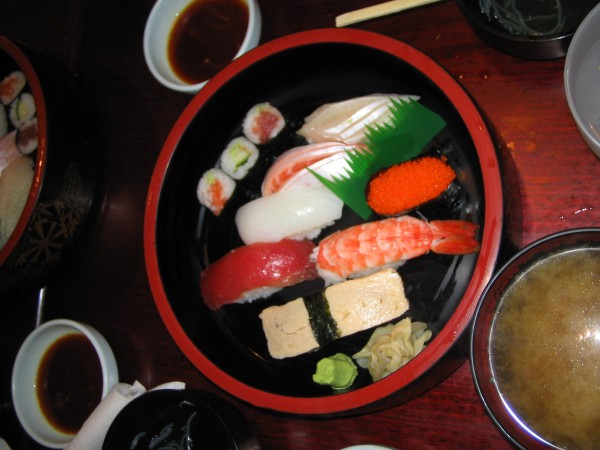 We them moved on to the Cleveland bar where Brandom and Matt had more 'Car Bombs' and Tequilas!!!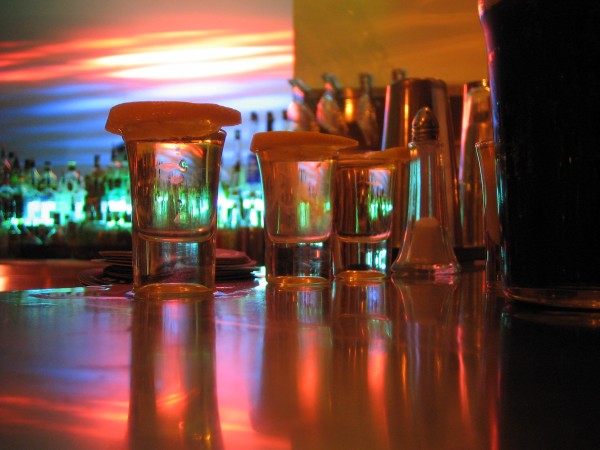 A great night out I would say which is typical for this great city!!!
Off surfing now, I may even get a picture standing up today as we are all going up to Palm Beach (Summer Bay) for a nice day out!!