Surfing and F1 at the Design Museum
To get away from all the doom and gloom that has been hitting the site recently, I made a little trip today to the Design Museum on the Riverfront about 20 seconds walk from my house. It had just about everything I was interested in inside. F1 Cars, Computers and Surfboards!!! The Design Museum is about 20 seconds walk from my flat and I've never been further inside than the gift shop. That was all to change as their outside display was of a surfboard.
First off was the McLaren F1. You are allowed to feel the weight of all the components composite materials such as the carbon fibre body, the steel drive shaft etc.. etc..
THE HAÇIENDA, a famous night club in Manchester featured in the cool film with Steve Coogan '24 Hour Party People' which I watched in Canada was featured in the Design Museum, concentrating on its traffic sign style design –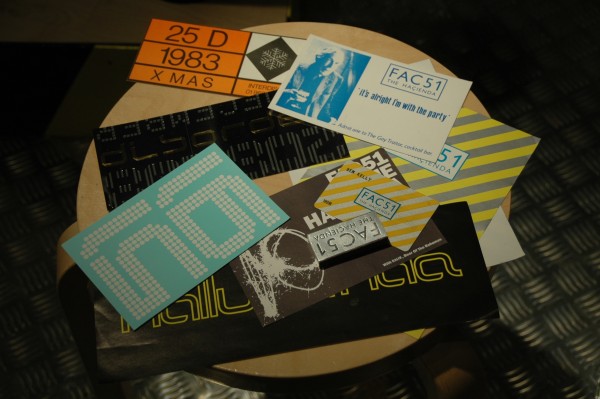 Then there was the surfboards! This was the coolest part, it is like having a surf shop 20 seconds from my house –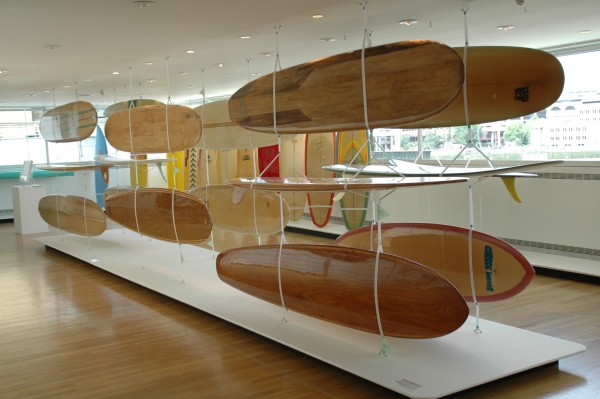 There were surf boards from the 1950ies to 2004 from the old fashioned wooden boards to current day epoxy models. The wooden ones look beautiful but they are so slow in the water (unless your surfing 40ft Jaws). Here are some more boards –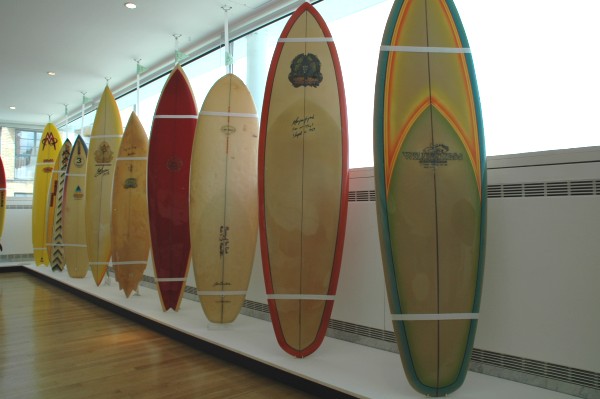 Left to Right 2000 – 1969
The 'Shape and Shapers – The Evolution of the Surboard' at the Design Museum closes on the 9th October.