A few days of hanging out in Sydney and I was up to Brisbane to see Amy and meet her family who were all very nice and very welcoming. It was my first time staying at an Australian families house, even in all the time I was staying here last year so I was really looking forward to it.
When we arrived we went for a quick drive to a viewpoint near The Gap to look over Brisbane. Here is Amy with Brisbane soft blurred behind –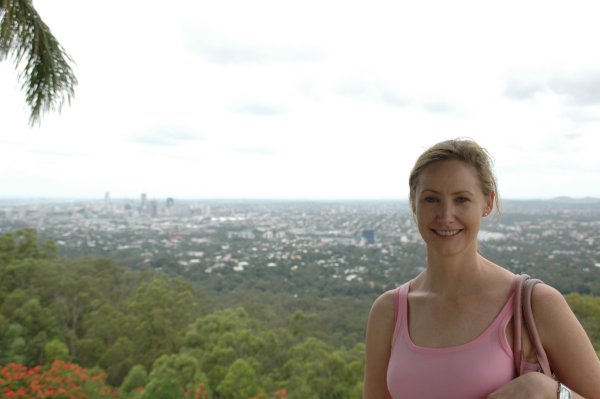 Amy and Brisbane
The weather started out beautiful, however I was warned that it might be a bit rainy when we headed up the sunshine coast, it appeared a weather front the size of Europe was heading towards Queensland and was set to arrive just as we were at Noosa.
Before we headed off we went out for a little walk along the South Bank and a quick coffee at a nice little cafe down there –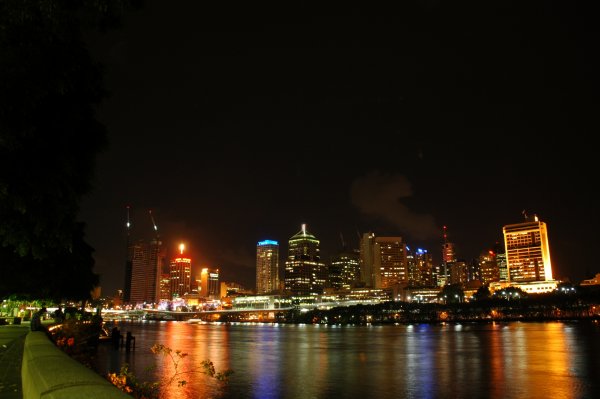 Brisbane Downtown at Night
and the cafe we had coffee at –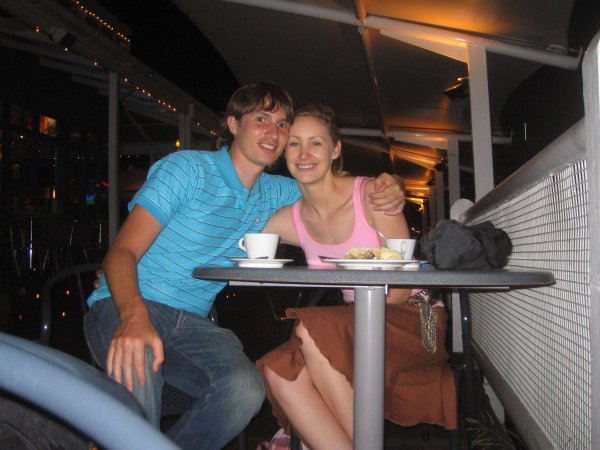 Coffee on the Southbank
So the next morning we headed off to Noosa. I visited Noosa with Andrew last time I was in Australia and it was sun drenched with no waves (see that entry here). This trip was the polar opposite of that trip! Which was good and bad. Bad because we could not sit on the beach and Amy and me couldn't hire longboards and surf down the nice little beach whilst catching some rays.
We had dinner the first night at an Italian restaurant on Hastings Street, which was very nice, we then had a few cocktails at a bar across the street which were also very nice! I finished it off on a milk based banana chocolate cocktail which I was nearly sick of. The next day we drove down to the headland to see the surfers. We could not walk as it was practically the wettest day I've ever seen, when we arrived I took as many pictures as I could without getting the camera wet. Ten News were even down there filming the surfers as it was apparently one of the few spots left on the Queensland coast where you could actually surf without the risk of getting killed! The QuikSilver Pro was even cancelled because the surf was dangerous! Later on the news it said the winds were as strong as that found in a category 2 cyclone!
Here are some pictures from Noosa Heads 4th March 2006 and Mooloolaba on the 5th –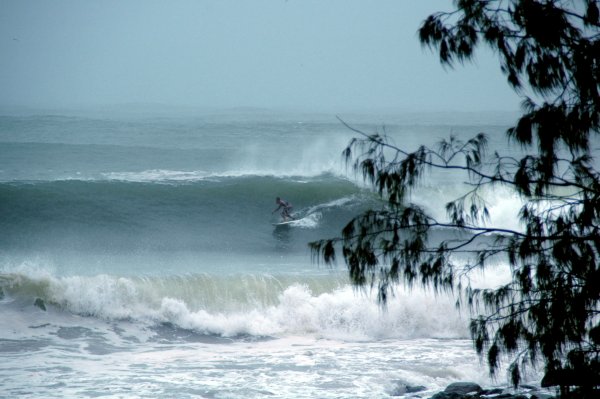 Best Surf Picture I've Taken!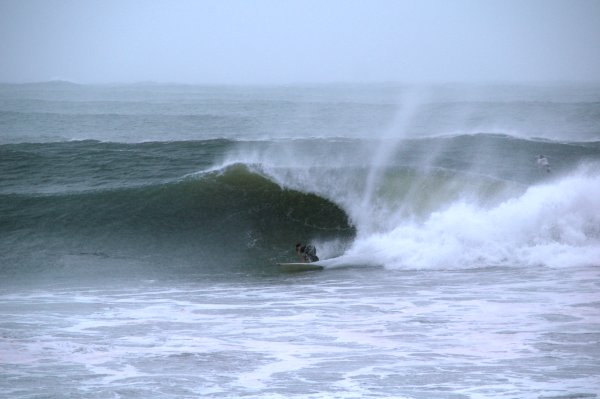 Getting in Deep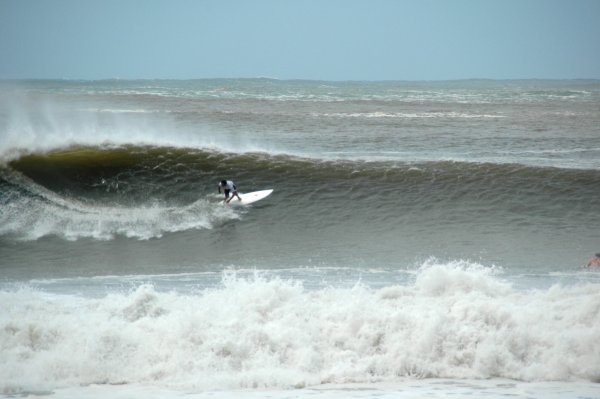 Water colour was horrible
This guy caught a huge wave in but then on the paddle back to shore got caught in the nasty throthy gunk that the ocean brought to the beaches –
Gunk
Noosa beach was completely washed away which was sad but they can pump more sand back again apparently. There was also a lot of rescues taking place as a lot of people got into trouble whilst in the water.
As it was raining and was definitely not sitting on beach weather, we headed off to the Sunshine Mall in Maroochydore where we watched "Date Movie", it was not very good but some bits were funny!
That night we went to a nice restaurant called Bistro C which was right next to the water which we could hear crashing down next to us but the food was really nice, we also had a few more cocktails, which is ok because we were on holiday!
So the next day we drove back to Brisbane and went out to celebrate Amy's sisters engagement to Wado at a nice restaurant on the South Bank which was very nice. We then headed into "The Valley" to meet Tara and Paul –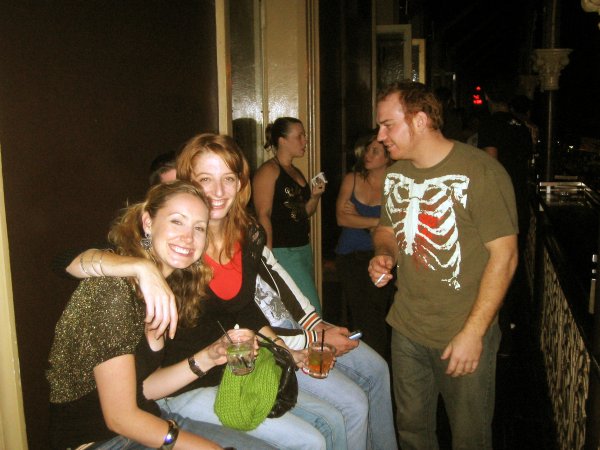 Amy, Tara, Liam and Paul at "The Empire", "The Valley", Brisbane
We could not go sailing with Taryn and Wado because of the storm was still blowing, so we had a lovely BBQ at Sam and Elliot's house where we met Buffy Summers the Doberman and Wink the Beagle (see in Anhdres brilliant picture).
We then got a taxi back to Amy's parents house with the scariest taxi driver I've ever got in a taxi with!