A nice load of weather we have been having here! It has been blue skies and high twenties for the past couple of days. As I am in London this weekend looking for cars (which I am having pretty bad luck with). I phoned one car dealer and said "do you have the black blah blah car? I'd like to come and have a look at it." and he said "yes sure come down". When I got I said "where's the car?" and he replied "we sold that months ago. Our website isn't up to date". Great!
So we went to Clapham Common and had a nice little picnic on Saturday, on the way there we saw some guys catch a very big fish. It was pretty funny watching them try and haul it in through all the junk in the pond they caught it in.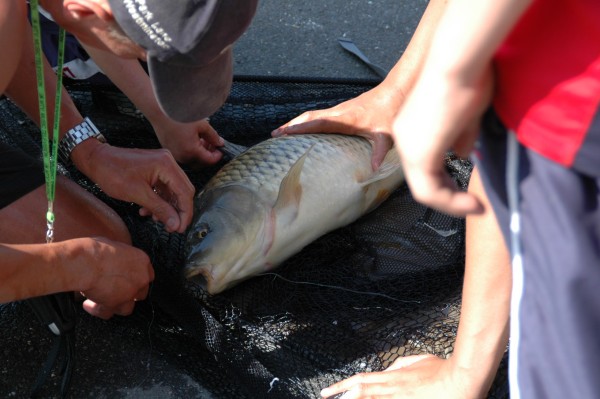 London at its finest. We played some frisbee and generally had a nice little time. Check out the black box bag that I picked up at M&S the best buy of the summer so far –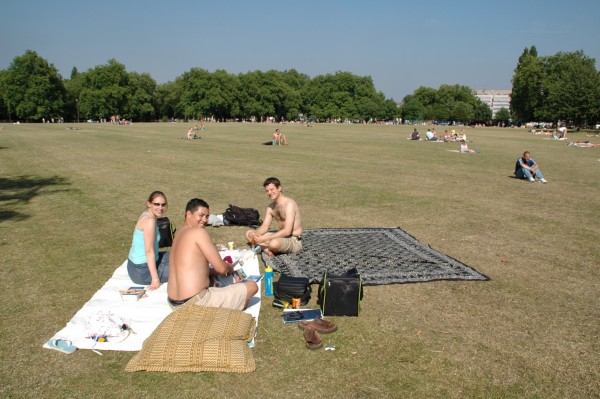 Then that evening we had a BBQ that didn't quite live up to the BBQ's that we used to have in Australia but it was still a nice little time and we had some lovely steak to put on, shame about the sugar buns that we had to eat them in –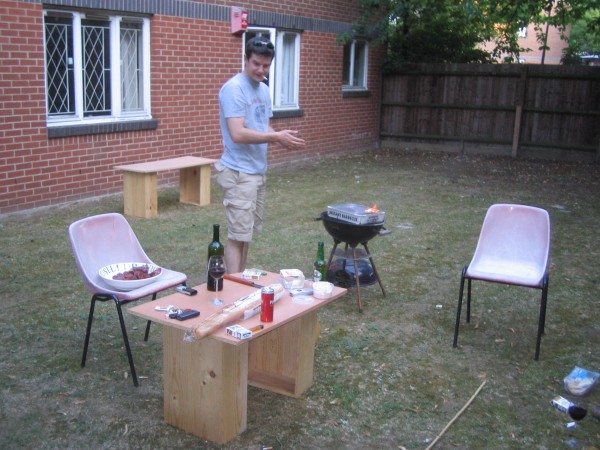 TAKE THE DISPOSABLE BBQ OUT THE BOX!!
Sunday was even a nicer day than Saturday so another day spent in the park. Here is London at Sunset, the building by the sun is the City of London and the buildings to the right are Canary Wharf –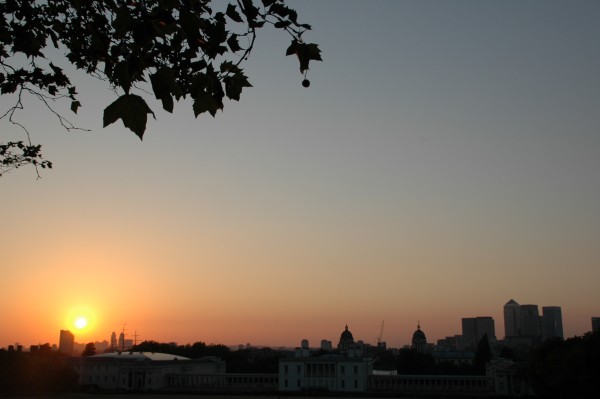 Here is Mr Squirrel in the park try to camouflage himself with the tree –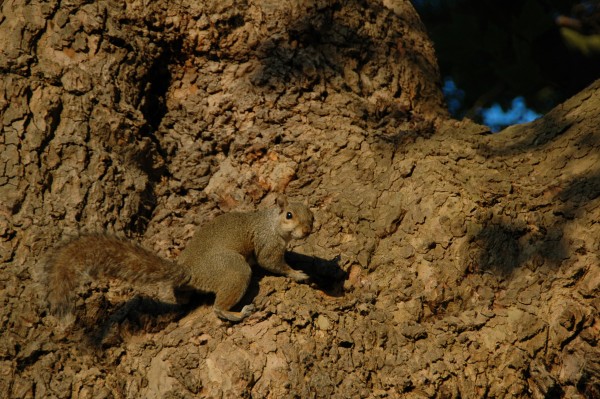 He didn't seem to mind being out in the open when fed honey roasted cashew nuts –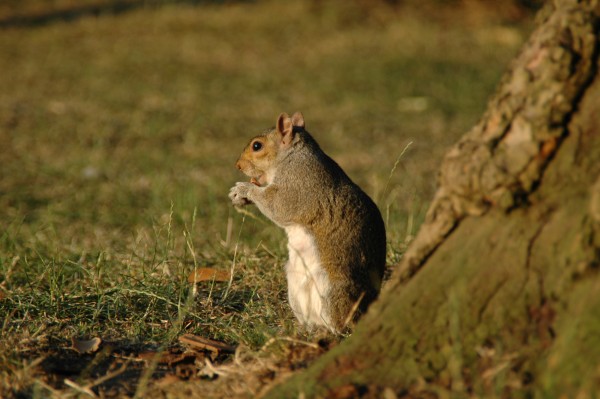 Mmmm… Cashews
Monday and its back to trying to find a car, I went all the way to Sydenham to look at a nice little car over there. When I got their the dealer said it was over at Tower Bridge and I would be able to see it tomorrow. Nice, another wasted journey!! These car dealers are amateurs.