Summer Holiday 2009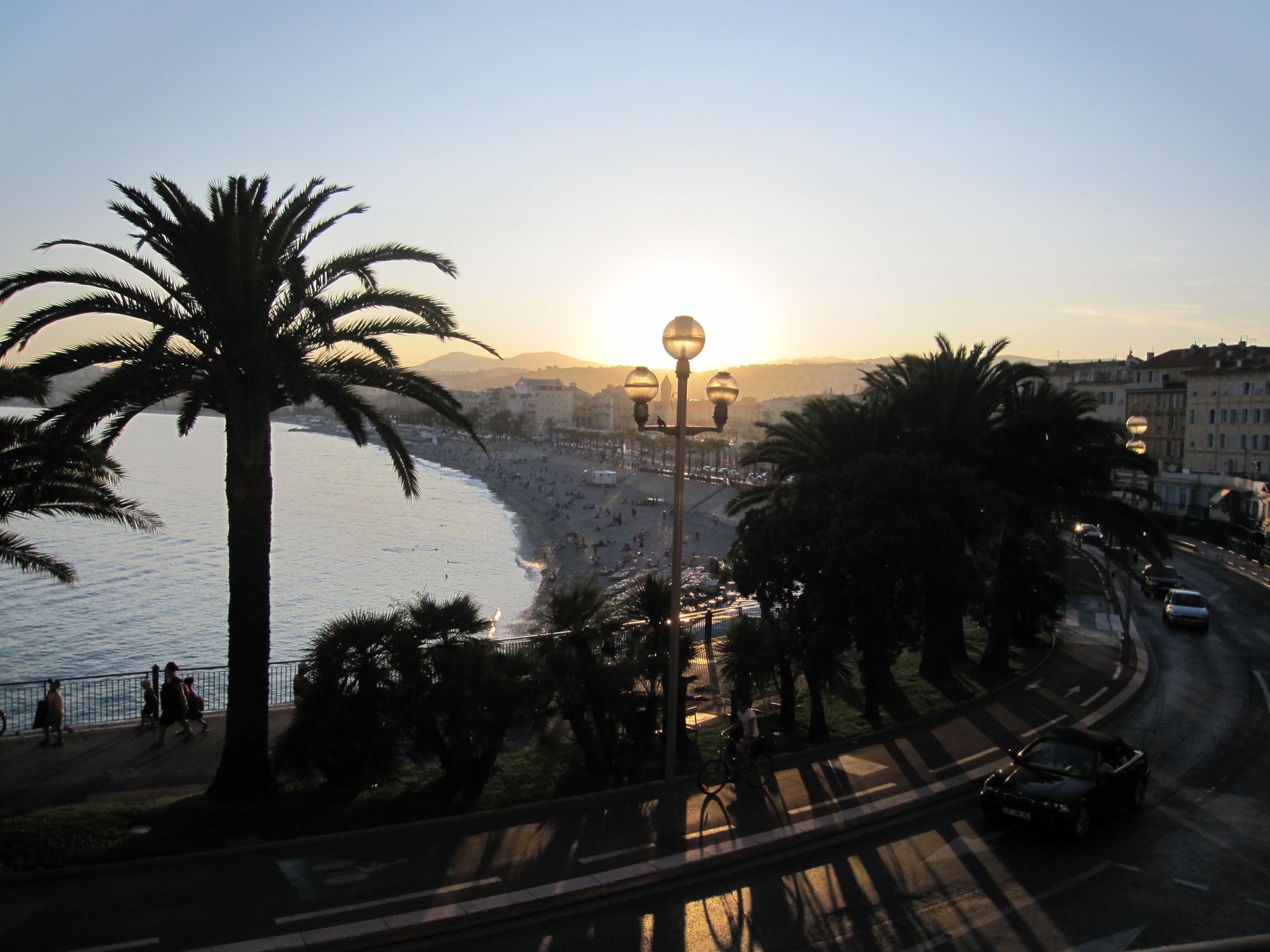 We got a phone call from Qantas asking us if we wanted to upgrade our flight to business class for the first leg of our flight using our Qantas points. It turned out to be the biggest mistake in air travel I could have made. Not because it is not worth it, it is. Sitting upstairs on a 747 with only 19 other people at the front of the plane no where near the engines and in a seat that has more leg room than you need and the ability to make the seat turn into a bed is simply amazing. But then comes the sudden realization that this is a one off luxury for us and that after this flight we would have to return to economy class. Not knowing what is like to be a heroin junkie I think being a business class junkie is probably a very similar infliction that I now have to deal with. I spent the majority of our time in Singapore trying to figure out how we were going to upgrade our flight to London to business and trying to figure our how much extra cash I would be happy to part with for that business travel luxury. When we got back to Changi airport I approached the customer service desk and asked "how much???" the guy punched in our current flight details and then did a little laugh and said "it is going to be expensive" we did a little laugh back he then went over to his assistants desk and they typed some more and then he said "oh gosh" and then said it is going to cost 6…2….4… And I thought "Yes! We can afford it" then he said …9… each. Which comes to about $18 a minute for an eleven hour flight. So back to the drawing board with those upgrade ideas.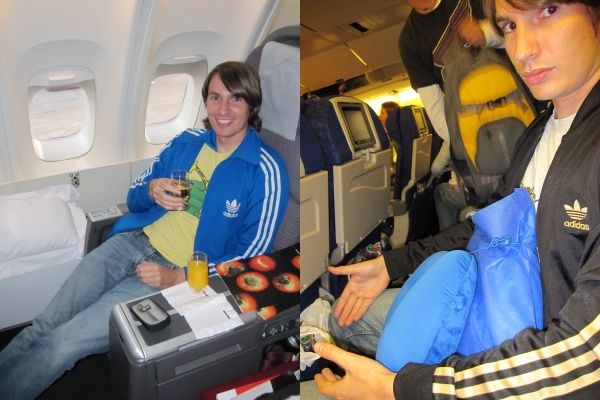 Singapore was fun and a nice way to break up the flight. We stayed at a hotel called the New Majestic which was a boutique hotel near the chinese district of Singapore. All the rooms are designed by local artists and we got a room which reminded me of Austin Powers –
We spent the majority of time shopping in Singapore. Going to some of the shops which Australia doesn't have like Zara and Marks and Spencer.
After a very good flight from Singapore, mostly due to the fact we purchased some of those head pillows in the departure lounge of Singapore which allowed us to sleep for a full 8 hours we arrived in London at 5am, one of the first flights to arrive at Heathrow but very quickly followed by lots more. We got a hire car thanks to my Mum paying for one for us and headed to Novotel where we got a day rate to allow us to have a rest and a shower for El and Al's wedding which we were attending later that day in the village of Bentley, Surrey. It was a fantastic large wedding in a converted oat house / barn. We met up with Mike and Rach and baby Mia at the wedding which was great fun.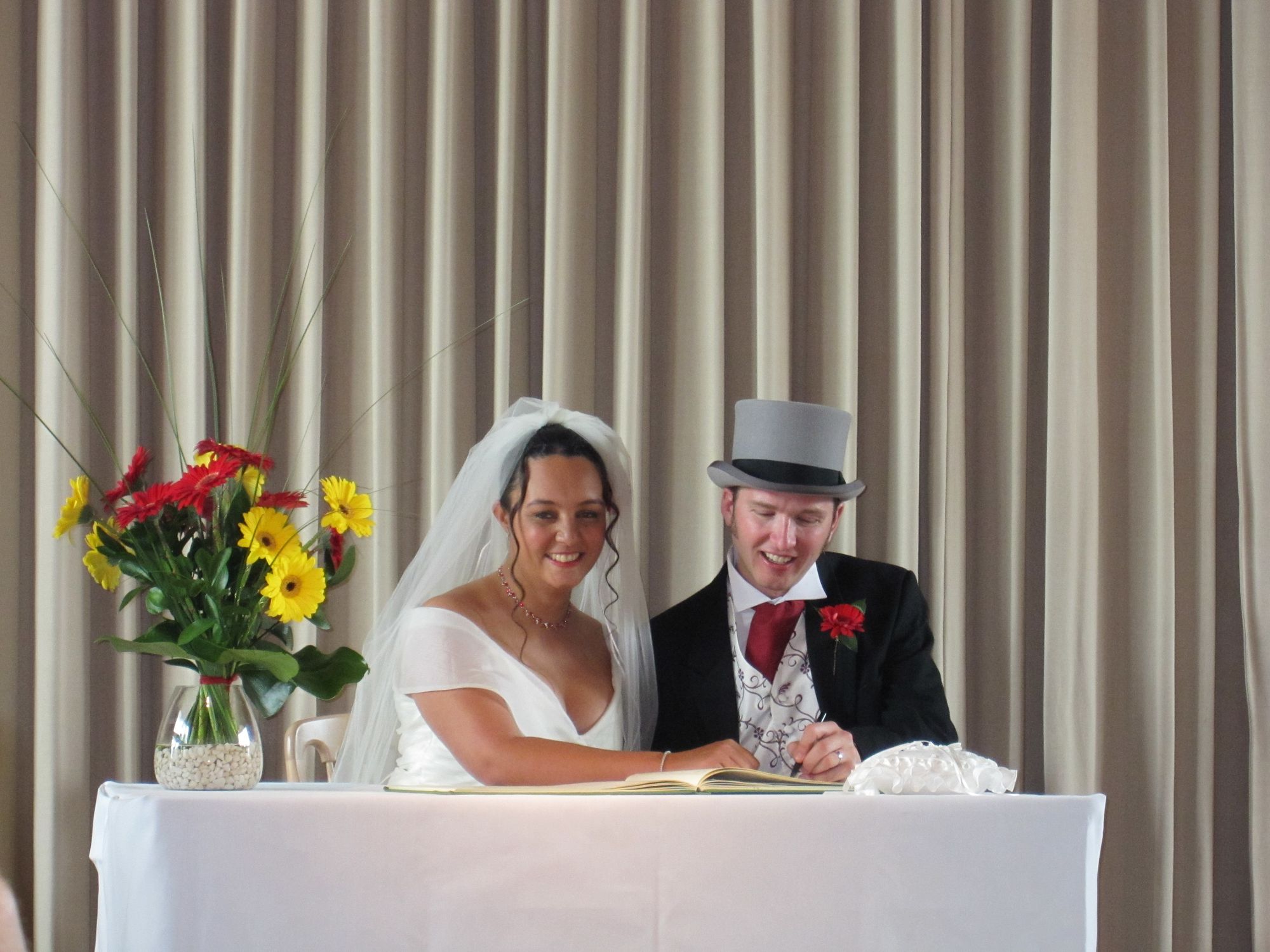 We couldn't stay all night because the jetlag was getting too much so we drove back to Warwickshire in a haze of tiredness for a 5 am start the next day to go to the Royal International Air Tatto at RAF Fairford. We left early in the morning and arrived in typical British summer style to pouring rain. It didn't seem to bother anyone apart from Amy who said "it wasn't normal" for everyone to be walking around on almost sideways driving rain without really caring or noticing it. We saw some fantastic air displays of some fighter jets as well as a load of static aircraft which included the B2 bomber. We left the air show early and had our first Sunday pub lunch yummy.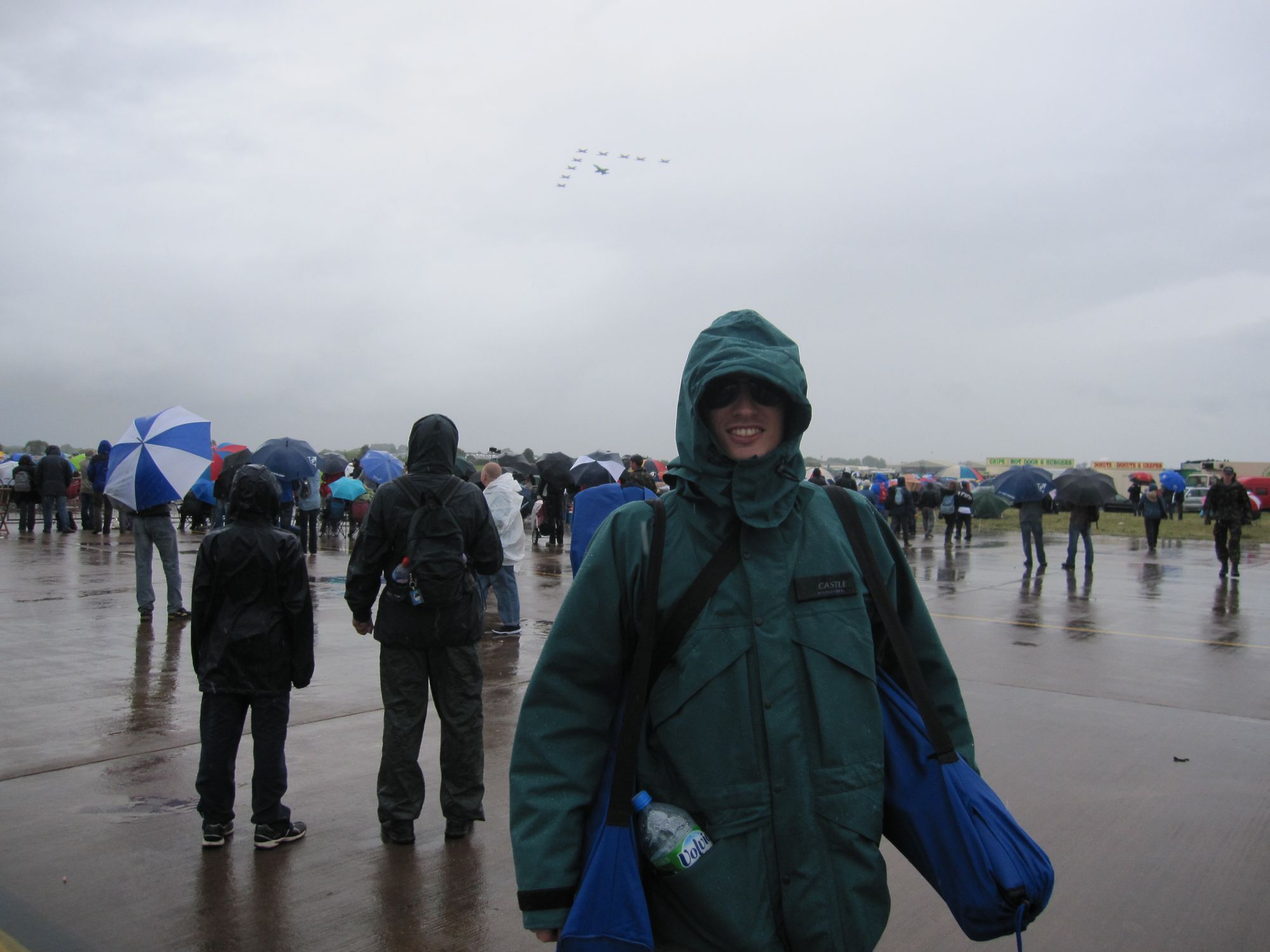 The next day we went with my parents for lunch at Lapstone and visited the village where Bridget Jones was filmed and then had a look at the lavendar fields at Snowshill which were very nice. In the evening we went and visited Ki, Weronika and William in Stratford and Gin cane around also. We reminicised about the good old days and said hello to the new baby. We are pretty sure Ki woke the baby for it to see us although apparently his eyes were already open when he went in to get it.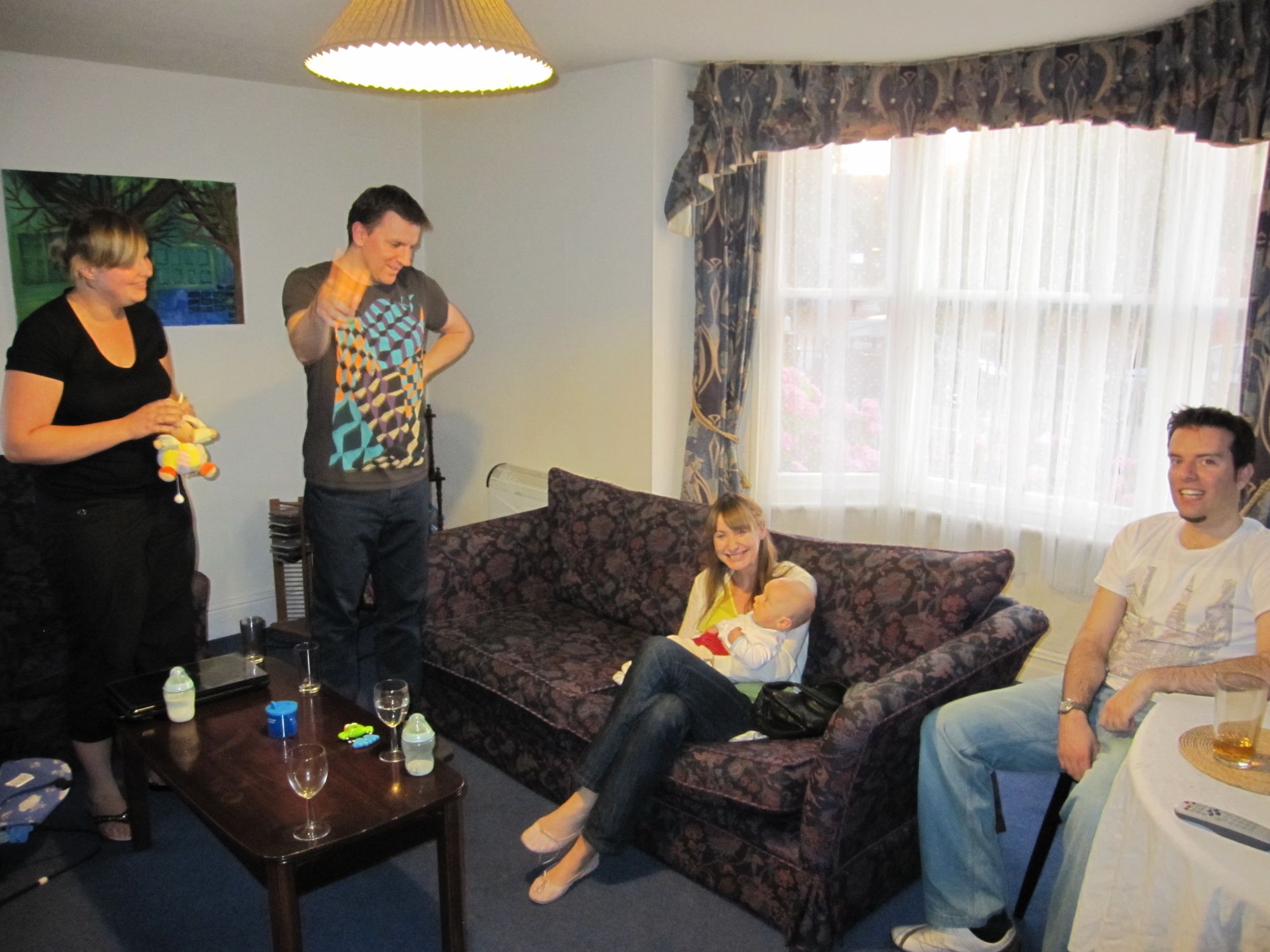 We watched and interesting program that my Dad recorded on TV about how Britain works from a logistical perspective, one of the more interesting parts of the program was there is a guy at the national power grid that sits and watches Eastenders and waits for the ending credits at which time he has to turn on additional hydro power generators in Scotland and also borrow additional power from Nuclear energy rich France to power all of the kettles that get turned on almost simultaneously at the end of the soap episode, a phenomenon that only happens in the UK.
We drove to Bristol to hit the banksy exhibition at the Bristol City Museum. There was a two and a half hour queue to get in which was very civilised and went quickly. It was worth the wait as it was a fantastic exhibition. You needed to have a sharp eye as a lot of the banksy stuff was merged into the permanent displays. I was hoping at the end we would be able to gt a nice Banksy print but I do not think that was Banksy style as one of his artworks was called "exit through the gift shop".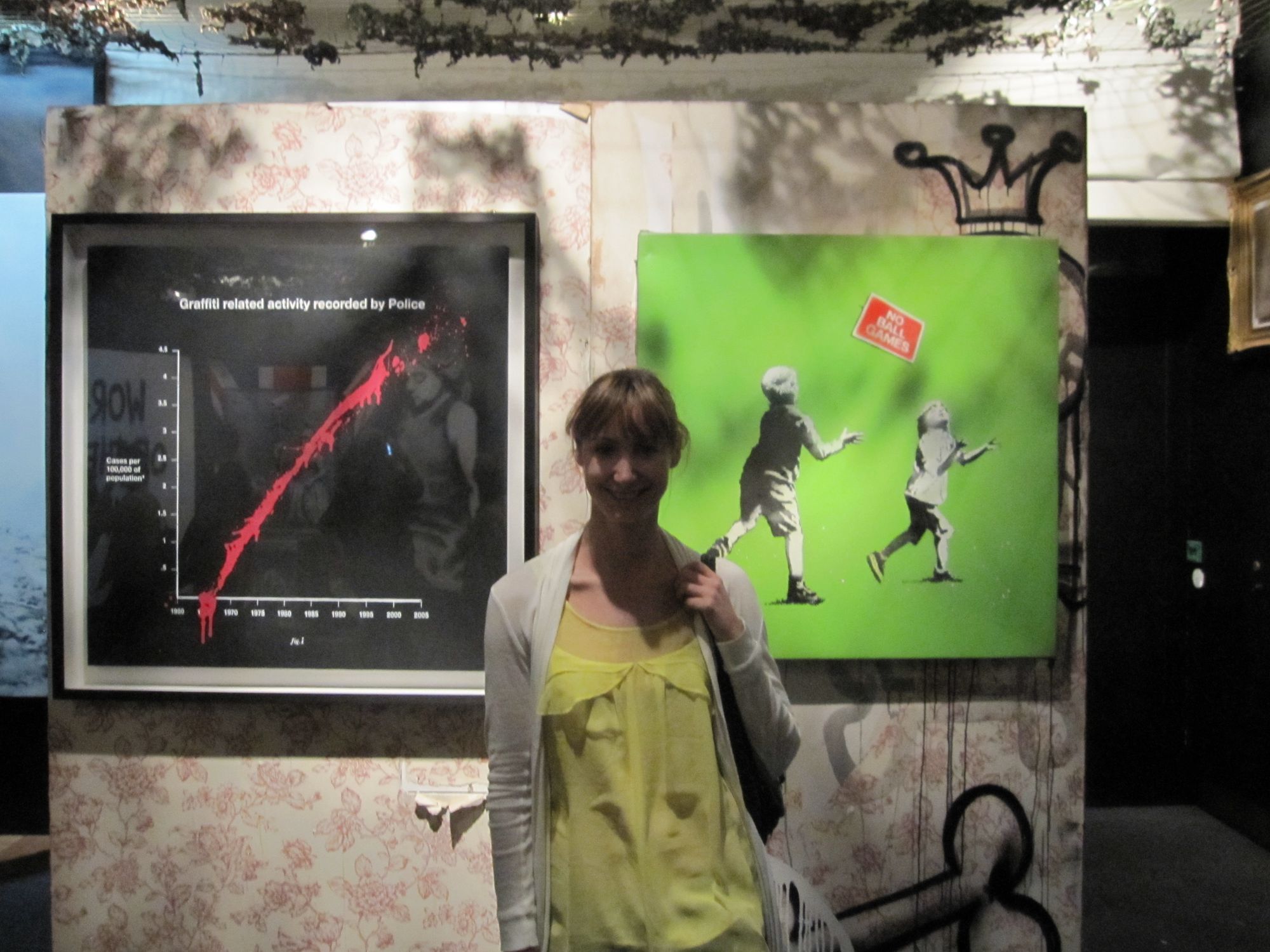 After our visit to Bristol to see the exhibition we drove back via Cheltenham to catch up with T-Bone (Chris), Issy, Dylan and Natasha at their house. They used to live in Sydney so it was good to see them all getting on so well back in England. They'd even started a vegetable patch in the garden –
The next day it was my birthday and we celebrated with my parents and Earl by visiting Crabmill at Preston Bagot which is still one of my favourite restaurants in Warwickshire. –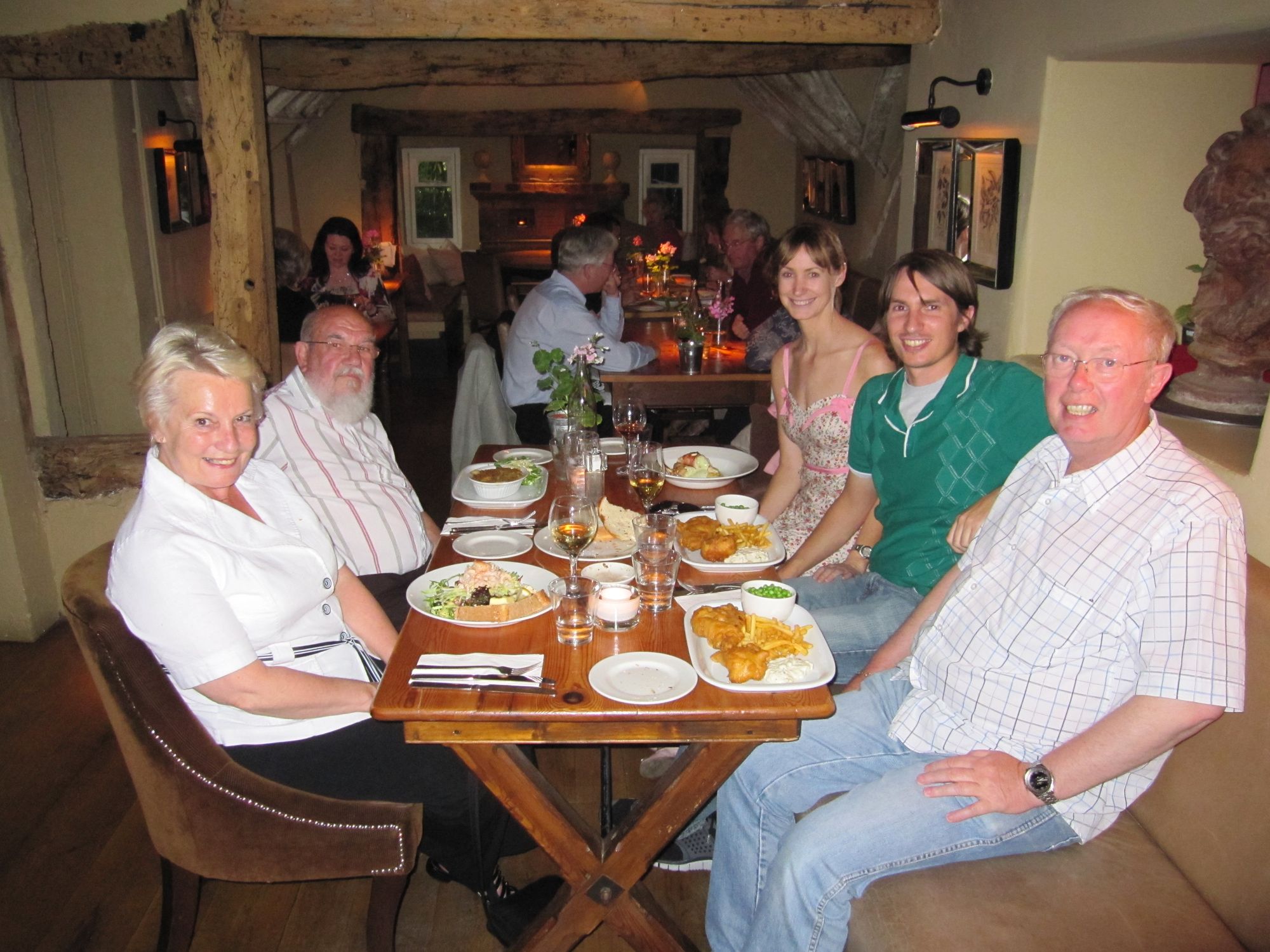 The next few days my parents, Amy and I went on a trip to the South of France via the Eurostar and TGV, which was a fun experience at I'd never been on the Eurostar. It is very quick and a bit surreal getting on a train in London and getting off of it in Paris. Our first stop was to visit Madame Huet in Provence about an hour north of Toulon which is where we got the train to. We hired a Citreon C4 which was a nice little car and fun to drive on the "wrong" side of the road. One of the towns near Madame Huet's house is a tourist town called Le Castellet, we had lunch up there and did some shopping around the shops and enjoyed the view and fantastic weather –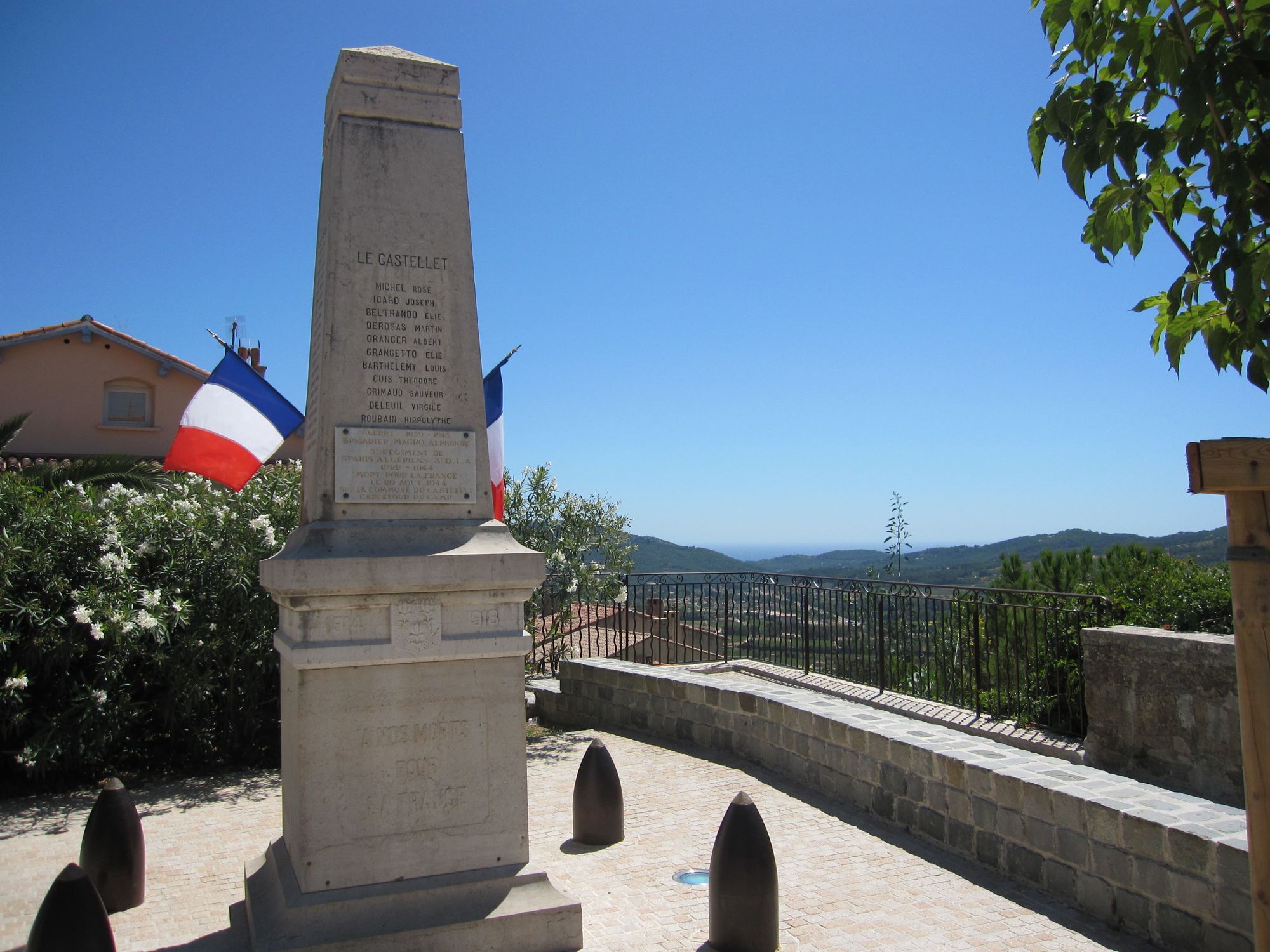 I used to spend summers at Madame Huet's house and it was very nice, having not visited for around 12-13 years it was nice to see not much had changed. We had dinner with Madame Huet and their friends who made some fantastic food –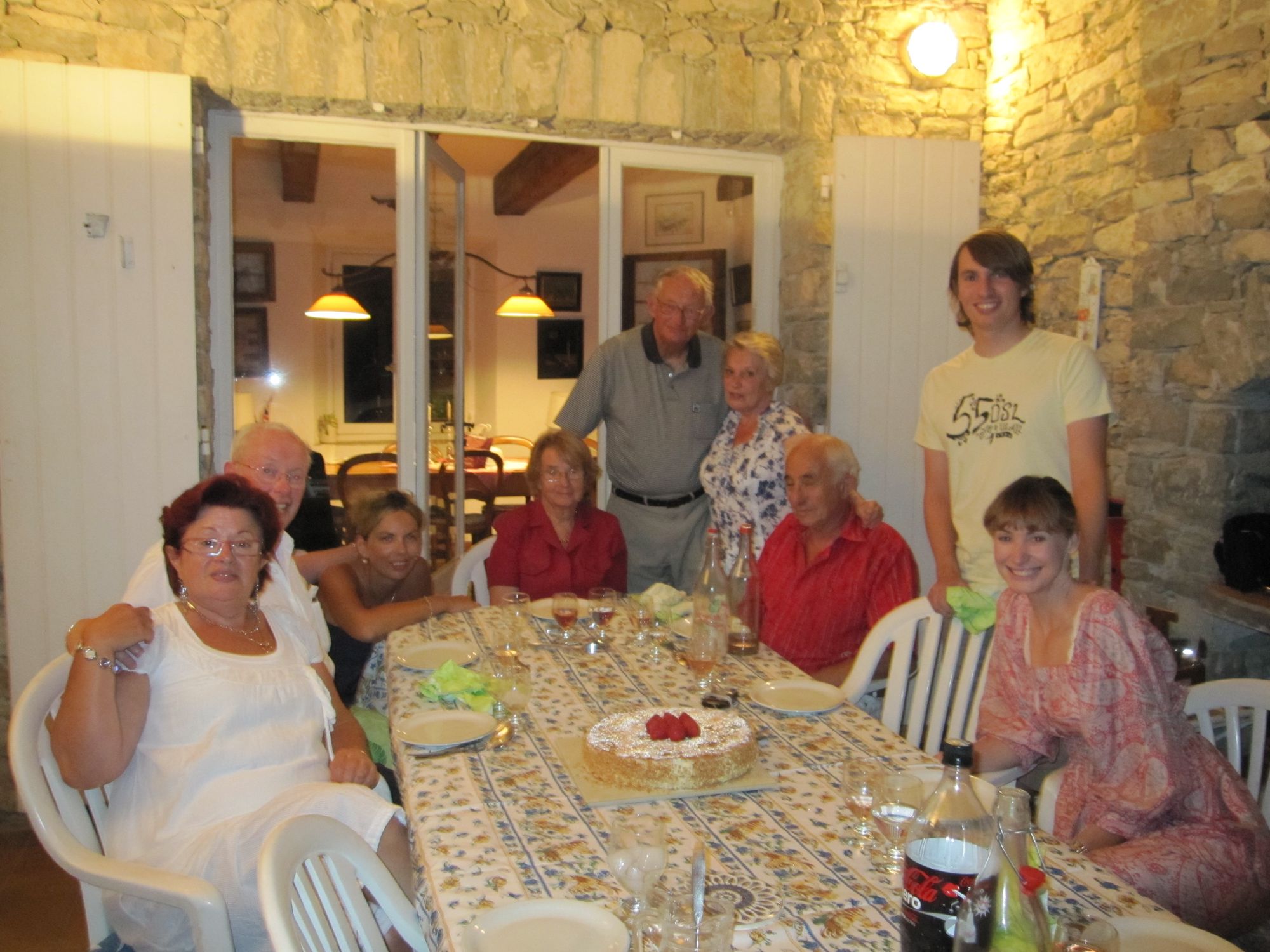 After two days in Provence we went down to Nice which is on the French Rivera and stayed for two nights at the hotel where Mark and Karine had their wedding, we even had dinner at Le Castel the restaurant right on the beach which was very nice. We visited the old town of Nice and took a road trip around to see Villefranche, Monte-Carlo and Monaco. We didn't get to see Mark and Karine because they live in Brussels but some good news is Karine is having another baby to join Monsieur Felix!
In Monaco we took a wrong turn and I was looking for a gap where I could do a u-turn back to the main road we just turned off. I found the gap but unfortunetly it turned out to be infront of a police station, so as soon as I was at point two of my three point turn a police man came out and told me I wasn't allowed to do it. It turns out Monaco has the largest police force in the world per-capita and per-area (512 officers for a 2km squared area) so the chances of getting caught were against me. I also drove a part of the Monaco GP track which was fun although my speed was probably around 40km/h rather than 240km/h.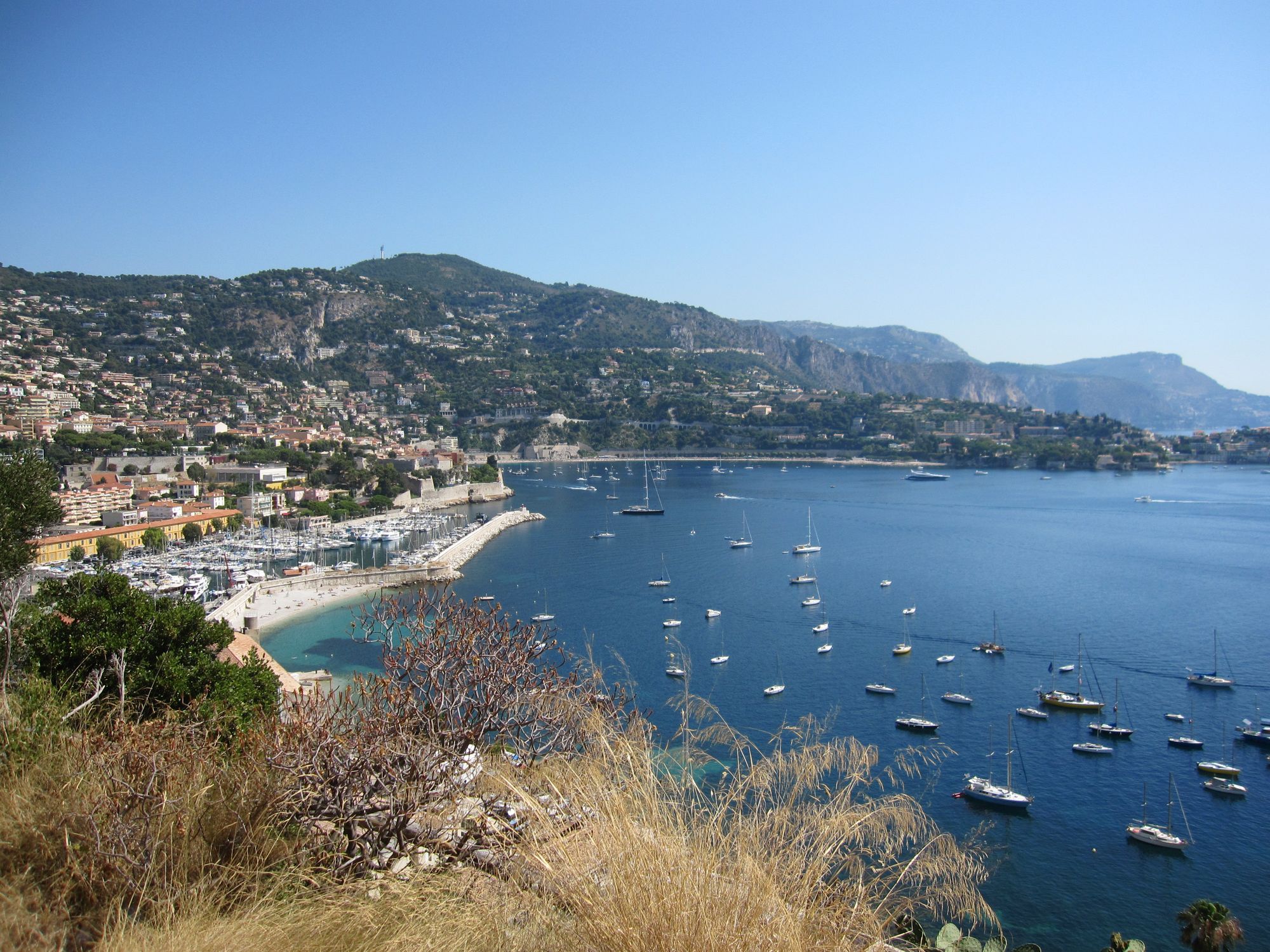 We headed back and made a quick stop off in London where we visited Matt for pizza which was good fun –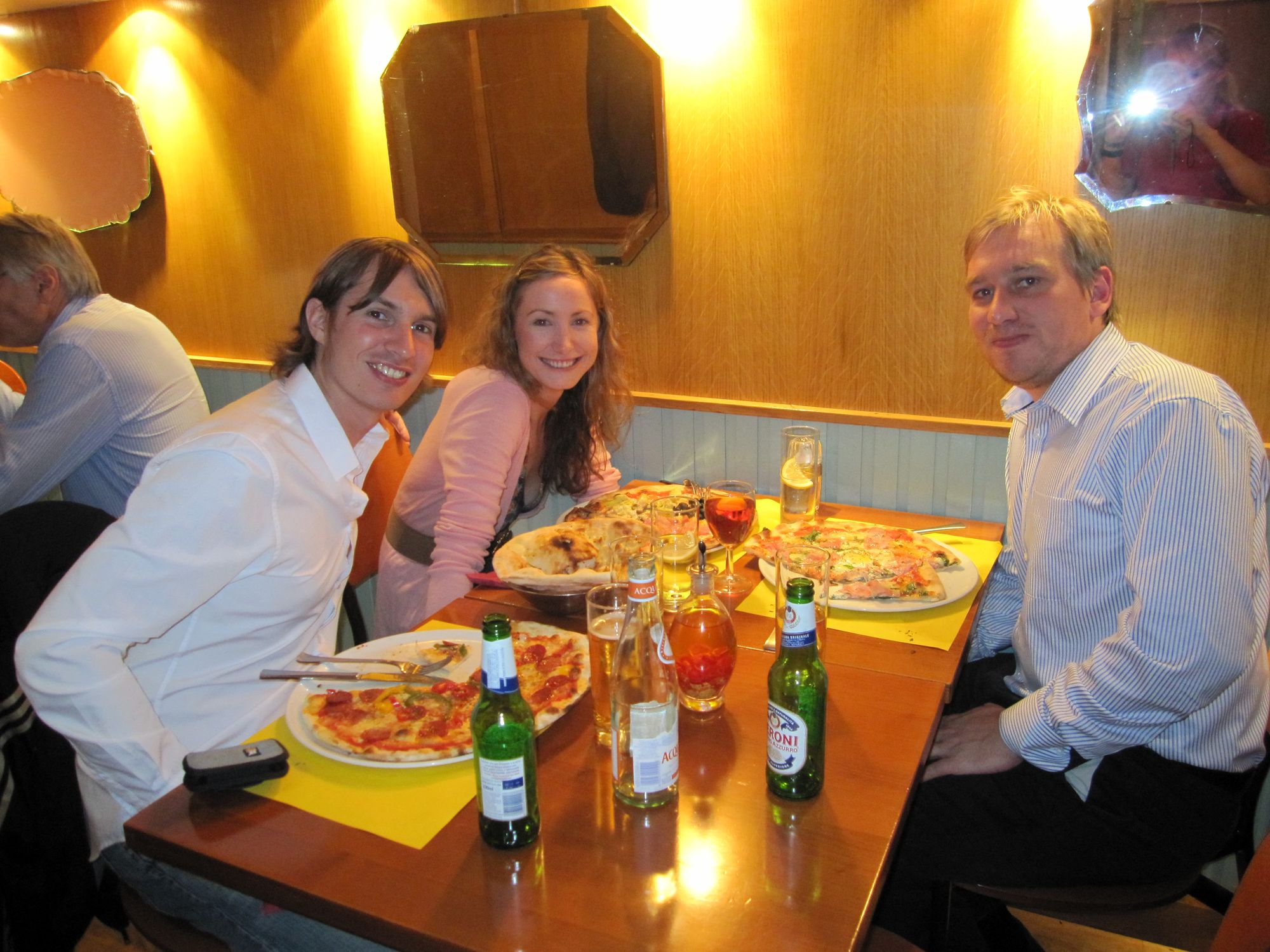 We did a quick shop around London and even managed to get a London Pride Pint in at a pub somewhere in Mayfair –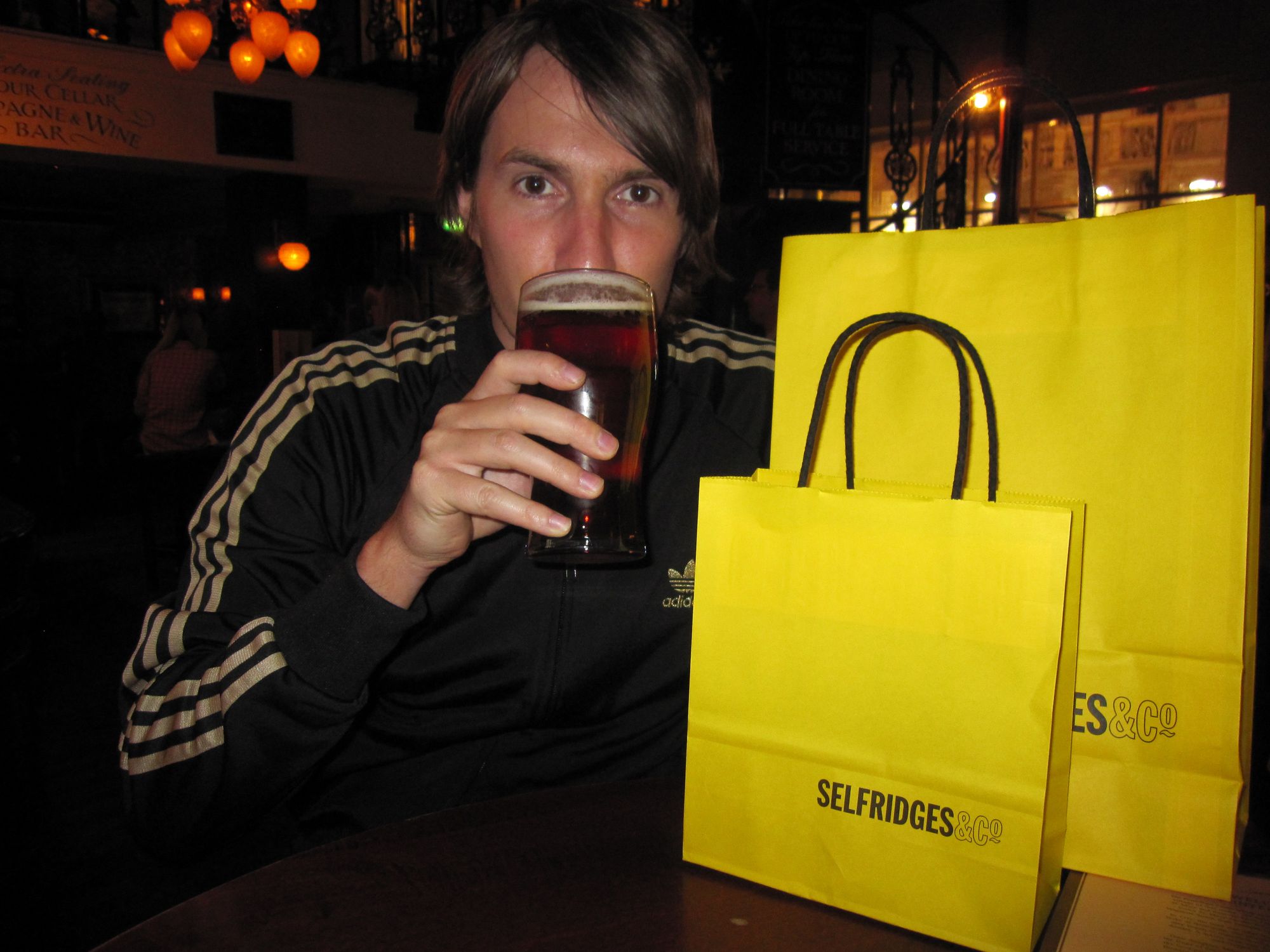 We also visited a restaurant called Ping Pong which is a small Dim Sum chain only in London, you can't order bad food from the menu and the fruit flavoured teas are a speciality and its all a very resonable price. Here's Amy and I in Ping Pong in Soho –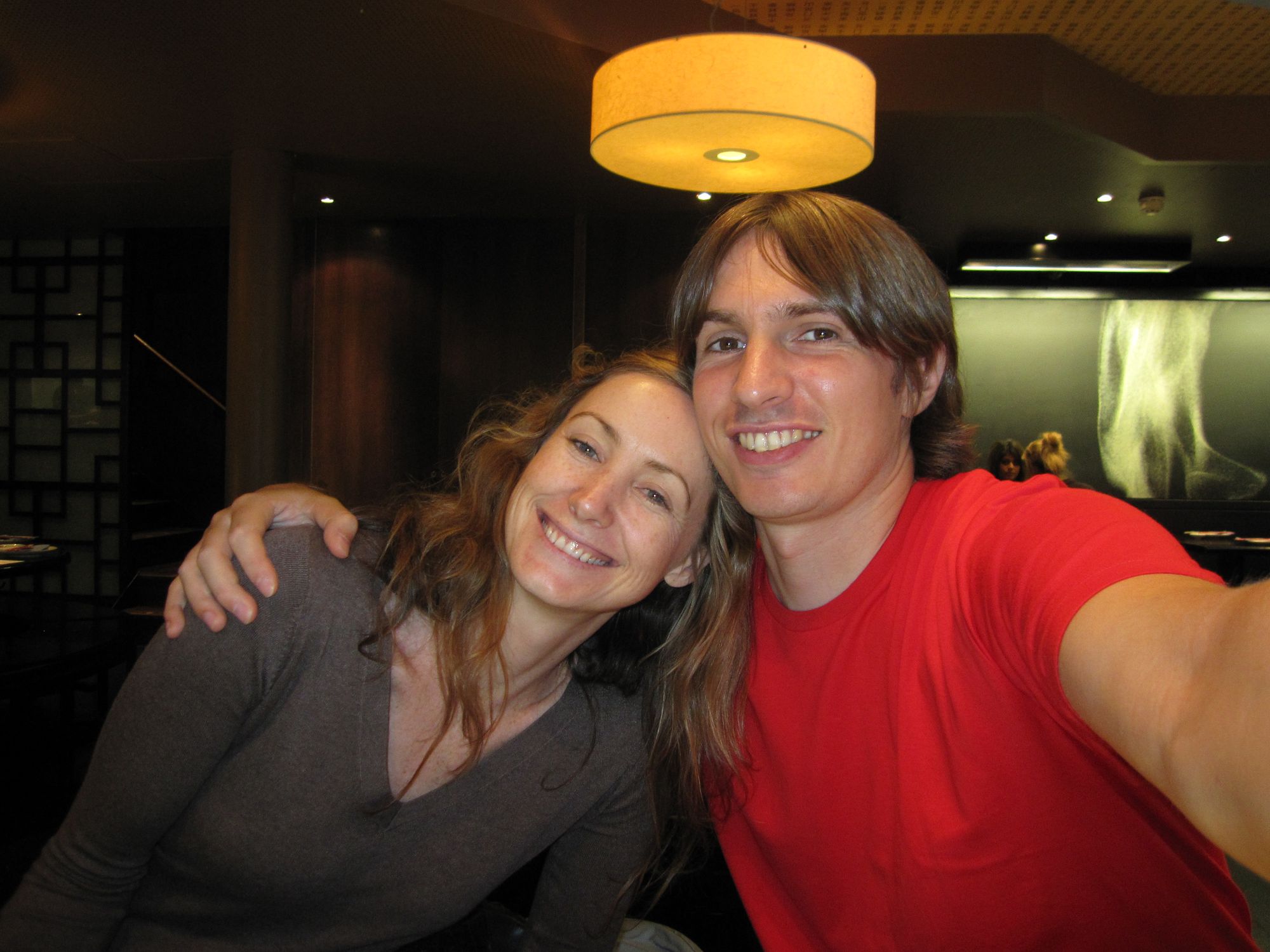 Altogether we had a fantastic but exhausting holiday taking in so many locations in such a short period of time. We could have done with some more time and it all seemed over very quickly. The flight back was not too bad, it was much quicker than our last return flight with China Eastern, we left my parents house at 16h30 on Friday and were back in Manly at 7h15 on Sunday.