On our second day in Prague we hit the tourist walk which took us to all the major sites of the city. It is actually quite a small place so only takes a day to walk around, we even got to go inside a castle!
We headed out of a great hotel and walk alongside the Vltava River and headed fo for the biggest castle complex in Europe –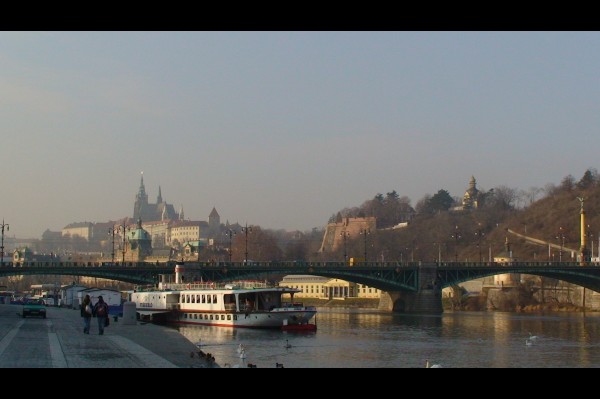 Prague Castle
First off we walked through a park with a giant swinging pendalum in it. The park was covered in graffiti which spoiled it a little bit but when we got to the castle it was a different story. After walking around the castle and having an apple strudel and macchiato at an overpriced cafe we walked this stair way back down towards the city centre and over the Charles Bridge, famous in recent times for being the film location for Linkin Parks 'Numb', INXS 'Never tear us apart' and Kanye West's 'Diamonds are forever'.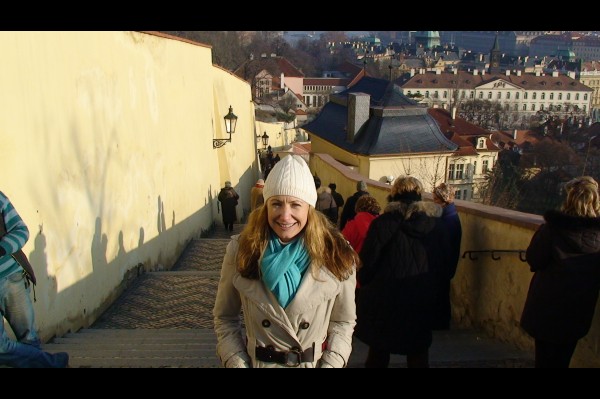 Amy and stairs from Prague Castle
After hitting the Charles Bridge we walked past the 'Astronomical Clock' which was pretty amazing, we actually saw it the day before but didn't realise what it was as we weren't as clued up on the historical sites of Prague at that time –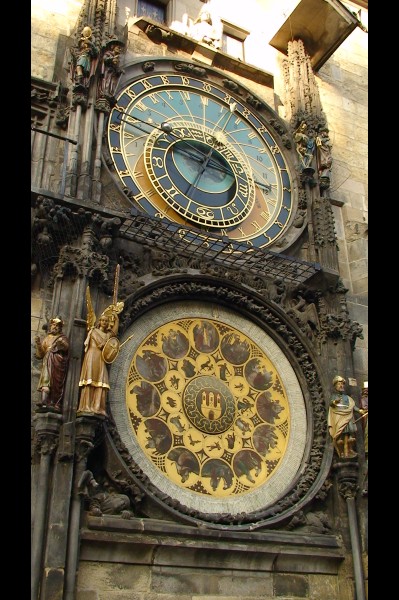 Astronomical Clock in Prague
That night we headed out for dinner at a nice restaurant which had live music playing, Amy had traditional Czech food "Shoulder of Pork with Dumplings and Cabbage" where I went for the even more traditional Czech dish of Spaghetti Bolognaise.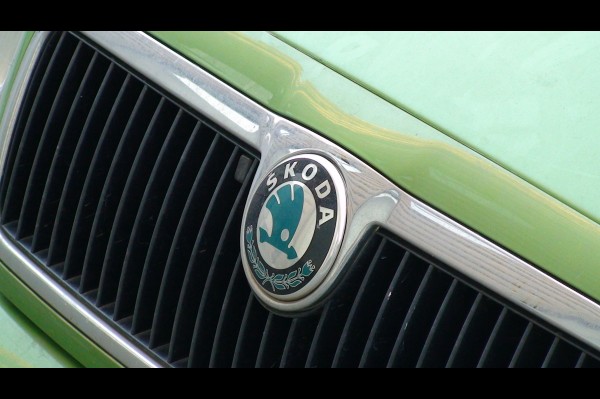 Czech Repulic Favourite Car
We went back to the airport the next day in even colder temperatures with snow falling all around us (in a luxury Skoda). Prague is a great city and really nice to go at Christmas time as it appears the drunken louts don't come at this time of year!
Sorry for the strange aspect ratio on the pictures but this is the way it will be until we can get a new pocket camera!