Surf surf surfing – that is all I write about now, oh well.
Went surfing with Matt yesterday at a place called Stanwell Park on the Coal Coast. I was a bit nervous to be honest, it was all very onshore and a beach we passed had 'locals only' written on the road – I could just see myself dropping in on one of these crazy south coast ozzies with tattoos and getting beaten to a pulp. Nervousness and surfing don't really mix so I was not too good out in the surf. I actually only caught one wave and that was the one back to the beach, where I watched Matt rip it up. There were no beginners out there. I have to say though this was probably one of the most beautiful surfing spots I've ever been to. Here is Stanwell Park Beach from a high, you can see the sets rolling in from the ocean –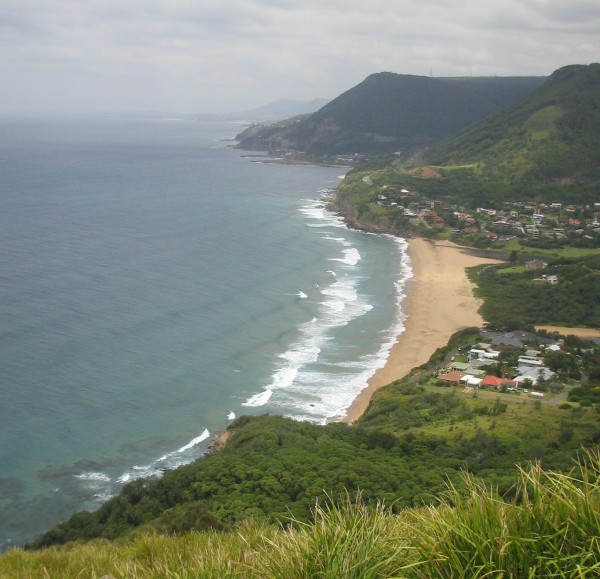 Here is some of that crazy shorebreak in action on Stanwell Park beach (not taken by me but found at wannasurf.com) –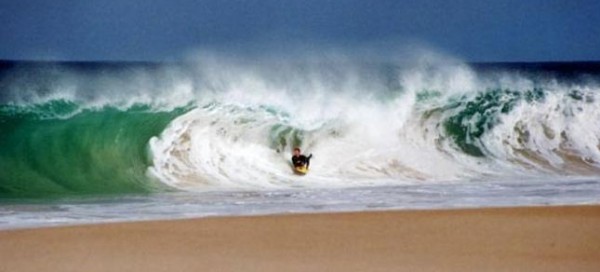 Went for a surf at Manly today but it was there was a strong NE blowing which means Bluebottles were already on the beach although we still went out, if only on the mal. I found my next surfboard today in Manly, it is a Rodney Dahlberg 6'4″ beauty, although I am going to shop around for it as Manly is tourist paradise and I am sure it is marked up.