Last weekend I returned home and got some stuff from the loft. I went out with my parents and Christine who is a German backpacker staying at my parents house to a place called Crabmill in Preston Baggot. It is my favourite restaurant in Warwickshire and recommend it to anyone.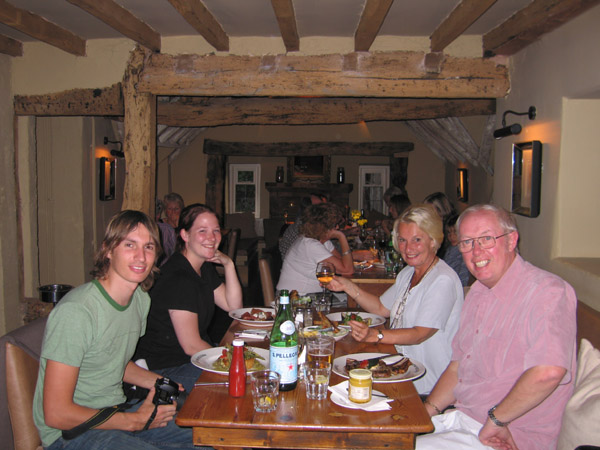 Crabmill Preston Baggot
After doing 6 hour drives to the coast, driving to Warwickshire seems very easy! It seemed like a long way from London but really its just around the corner.
This weekend sees another surf trip although the forecast is rain, wind and no swell so lets see how that works out. The weekend after is Biarritz/Hossegor where we will catch the start of the Rip Curl Pro!! I am hoping I can persaude the boys to go along to the beach party on the Saturday night in Hossegor, it should be good.
Another nice little feature that I am currently working on (have not got very far but the 'proof of concept' is there) is a surf forecast website, using data from NOAA and graphics by Anhdres. It will offer surf predictions for general areas of the coast, such as 'North Cornwall', 'Biarritz Region' rather than beach by beach forecasts (only because it is easier to do as general areas). So keep your eyes peeled for that soon!!!
Over and out.