I am a bit of a hardcore Smashing Pumpkin / Billy Corgan fan. I run BillyCorgan.Info which is a blog about stuff Billy Corgan is up to which gets a bit of traffic. My Billy and Pumpkin obsession dipped a bit when they split up in 2000, but in 2003 I went to Amsterdam in Holland to see Zwan, a side project with Billy as front man, and shook hands him at the end of the gig, which was brilliant.
So after a 7 year hiatus Billy and Jimmy are back with a new album – Zeitgiest.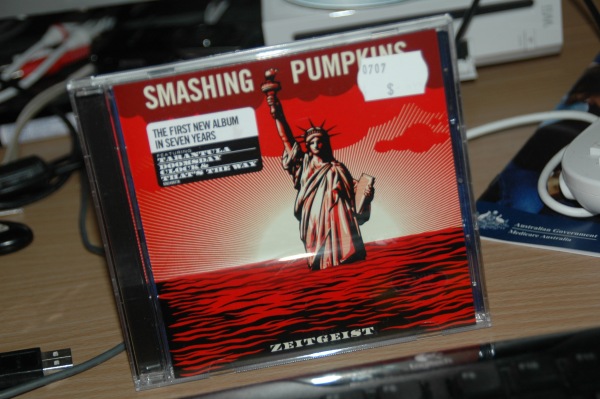 Smashing Pumpkins – Zeitgiest
Currently I like about 60% of the album, with Bleed the Orchid being my favourite track.
This is the 400th post on G2007 since I started it!