Last night Amy and I went to see the Smashing Pumpkins at Hordern Pavillion here in Sydney. It has been 8 years since I last saw the Smashing Pumpkins at Wembley Arena for their 'farewell tour'. It was also ten years ago that SP came to Australia, so there was a lot of excited fans about. So it was great to see them play once more, the set lasted for some 2 hours and 15 minutes which justified the $100 a ticket price tag.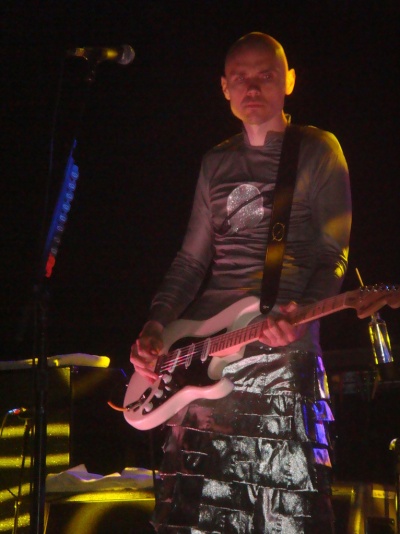 © middleearthguy
Billy was in a good mood for the gig which is not always the case, he even talked to the crowd about Peter Garrett who I've seen twice, once in a coffee shop in Maroubra and again at Melbourne International Airport.
The music was varied and they played some tracks that I'd never thought I'd here live, like Starla off the Pisces Iscariot album.
The highlight of the evening for me was probably the women infront of us cradling her head between her arms trying to cover her ears like a puppy in a lightening storm during the dissonance that was United States.
Rock on!