My initial worries was how we were going to fit 2 tents, 4 sleeping bags, alcohol, food and all and sundry camping equipment (kindly provided by Mike and Rach) into my 1989 Vitara which has a boot 3-4 inches wide. Well we managed to get it all in and do the 3 hour drive up to Seal Rocks. This for Fisel and myself was a surfing trip (for Fanny and Cecile it was a sunbathing trip), however when we got their the waves did not look too great, although we found a nice spot down the beach. I think I did the some of the best surfing ever! However not on my surf board but Fisel's. His board is shorter and is easier to do some cooler stuff like cutting across a wave and actually riding down it on the break. We also spent a little bit of time surfing a 'reef break' but to be honest it was a bit too scarey, if the waves were bigger then a nasty wipeout could result in some nasty injuries!!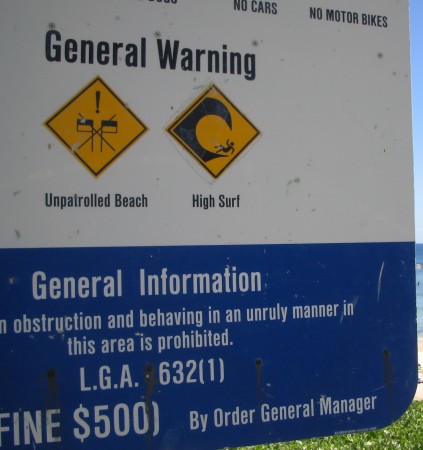 Bring on the danger!!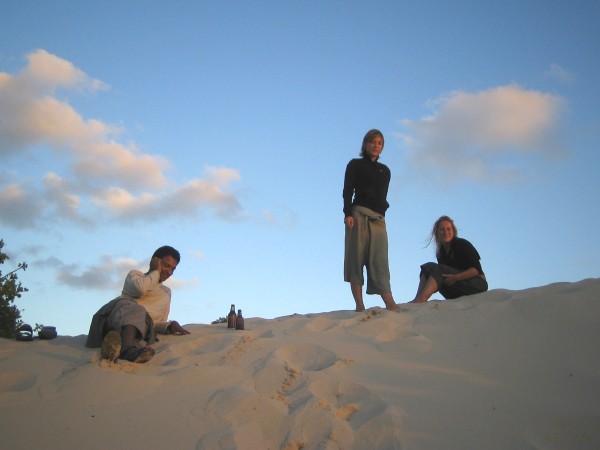 Fisel, Cecile and Fanny in a clothes catalogue style pose on a sand dune waiting for this moment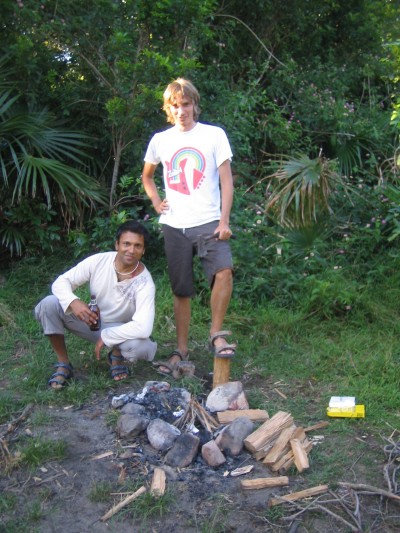 Fisel and myself after a superb afternoon of wood chopping
Another weekend draws to an end….