Yes, back off of Seal Rocks 2007 and Seal Rocks 2006 comes Seal Rocks 2008!!! This was a very special Seal Rocks trip as it was the celebration of Rach and Mike's engagement.
A lot of these photos are courtesy of Nancy and Marcus as I am pretty sure Seal Rocks sand broke the video camera I wasn't going to tempt fate and take my last working camera down the beach. When we arrived at the Rocks the surf was seriously pumping, like I'd never seen it. Here's a shot from inside the bay which is normally flat as a pancake –

Seal Rocks Pumping!
We had real difficulties lighting the fire on the first night because of a downpour in the week, people at the campsite next to us walked past us trying to light the fire and when they came back about an hour later they must have felt pity on us as we were still trying to light it so they brought over some kindling that wasn't damp (pre-purchased) and some fire lights and an axe for us to use. Very helpful!
The next day the had come down a bit but the only surfable point was off the rocks and was a right so I wasn't keen on going out, here's the lineup –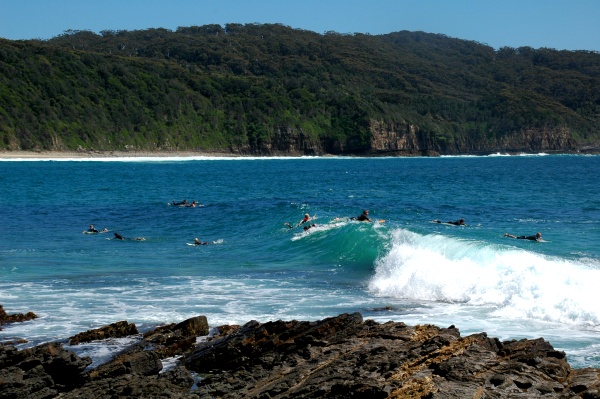 Seal Rocks Rights
In the evening to celebrate the engagement a special dune party was setup, Rach and Mike bought a fire bin to protect the dune. Matt Bass bought his Sax and there was musical instruments all around. It was a fantastic evening of (slow) BBQ'ing and drinking –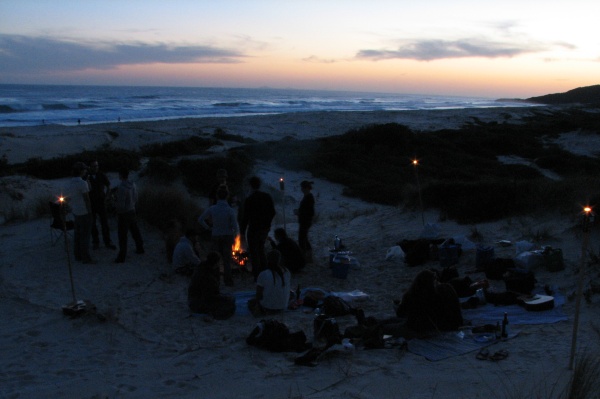 Dune Engagement Party
Sunday morning and we went back down to Treachery Beach which was having some of the best waves ever. We watched a few people pull into barrels and make it out of them, the line up was a bit like Sydney as everyone and his dog had come down. Some guys even had their own boats to push them onto the waves –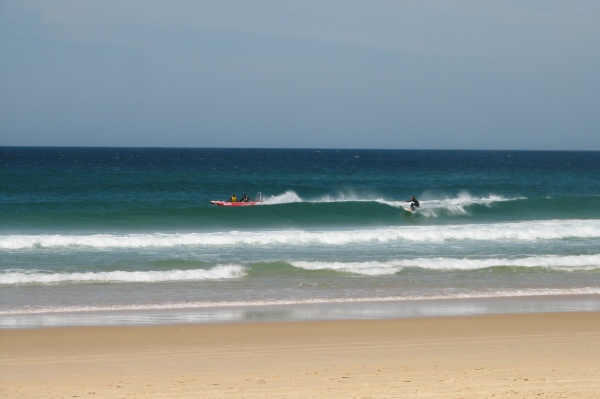 Boat Tow In
So a fantastic 2008 trip to Seal Rocks, Gaetane has added some more photos on Picasa and a great celebration for Rach and Mike –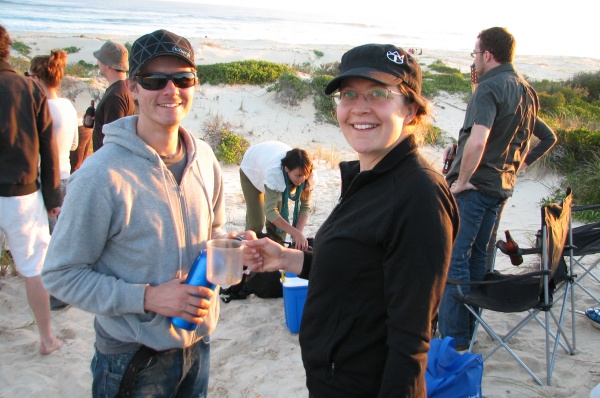 Mike and Rach
A great weekend looking forward to Seal Rocks 2009! Thanks once again to Nance and Marcus for their pictures.