Surfing in Bondi was called off yesterday after a 4-5 metre (2-3 post hype) bronzer or tiger shark was seen swimming in the bay.
"There were 100 people up the top screaming like monkeys," said Anthony Carroll, one of the lifeguards who went out on jet-skis to alert swimmers.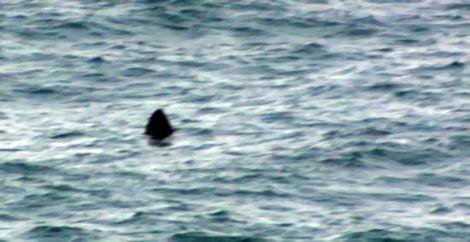 Bondi Shark
Photo: Daniel Matthewson
I would have loved to have seen, or even been one of those screaming monkeys! More on AquaBumps and SMH. Thanks Mike from SpoonaSound, a fearless 'stralia surfer who was probably out there at the time, for sending me the email.