Thanks to Magnus I am a big fan of Rufus Wainwright, on my mp3 player at the moment I have the following artists –
Smashing Pumpkins (split up)
Elliot Smith (suicide)
Jeff Buckley (drowned)
Rufus Wainwright (alive and doing gigs!)
So last night Andrew and myself went down to The Basement in Sydney to see him. He played 23 songs in total, including some of my favourites, 'Cigarettes and Chocolate Milk', 'The Art Teacher'. He also told the story about how he met Jeff Buckley in NYC once and how he could tell 'he didn't have long left', he then played 'Memphis Skyline' and rolled straight into 'Hallelujah' which was an excellent tribute.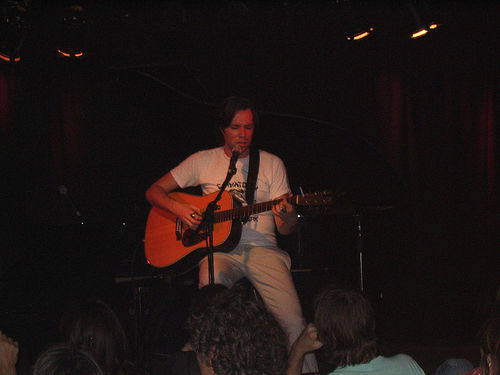 Picture Stolen from RufusWainwright.Com
Listen to some of Rufus' music here
I also got my signed CD from Jimmy Chamberlin yesterday! Better than a valentines day card any day!!!!