Redleaf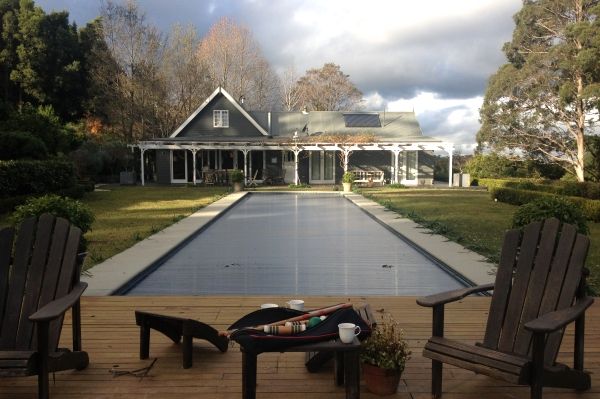 Last weekend was Marcy's birthday at a house near Berry called Redleaf, it was high up a hill and spent most of its time in rain clouds but that was fine because the house was built to be cozy –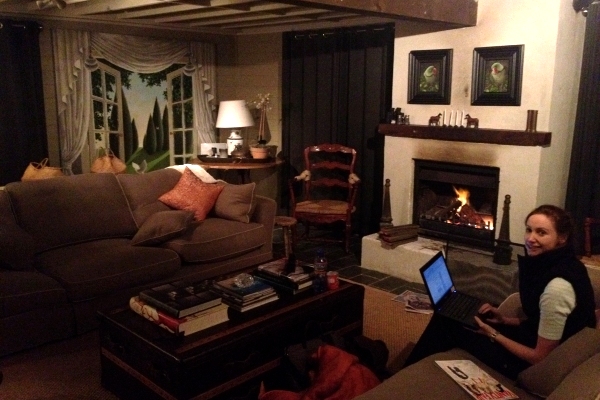 Amy in the Living room with the fire
The house had three fires and because it was cold up the hill we lit them all. It was a round the clock exercise trying to keep them all going as normally one fire is enough work!
Here's the kitchen fire, we tried to cook on it but it just wasn't hot enough that morning –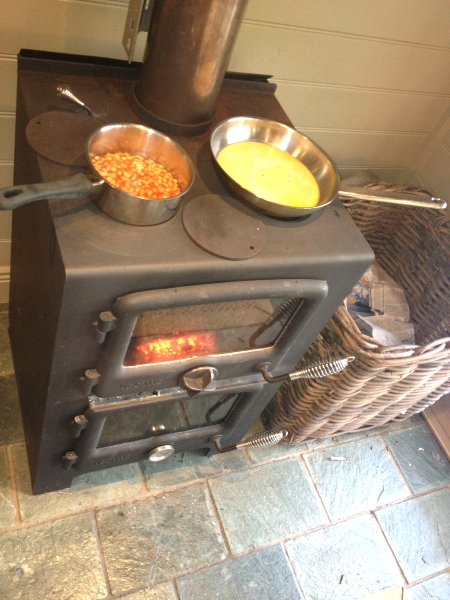 Kitchen Fire trying to cook on it
On the first night Lorraine made a fantastic curry, the second day Stuart and Simone made a fantastic soup and for dinner we went to a restaurant in Berry called "The Hungry Duck" which was really nice as well, although they needed to do more on the heating front as it was cold! The next day Lorraine cooked a fantastic Greece style dish with lots of bits to share which was also fantastic.
Rambo the dog was also invited and when he wasn't eating my slippers he was playing nice with Chloe, Nick and Lauren's daughter –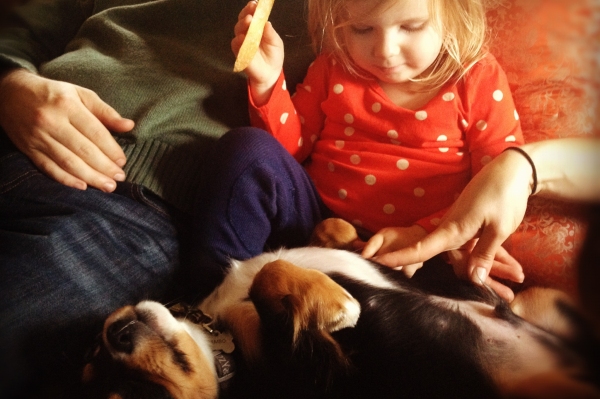 Chloe and Rambo playing nice
Even thought it was freezing I was keen to go in the pool, however when we rolled back the cover it was full of dead worms at the bottom, so there was no way I was getting in. We settled instead to play a game of croquet although the games didn't last very long, I think the weather played a large part into that. Here's the house from the outside though with Croquet in the foreground –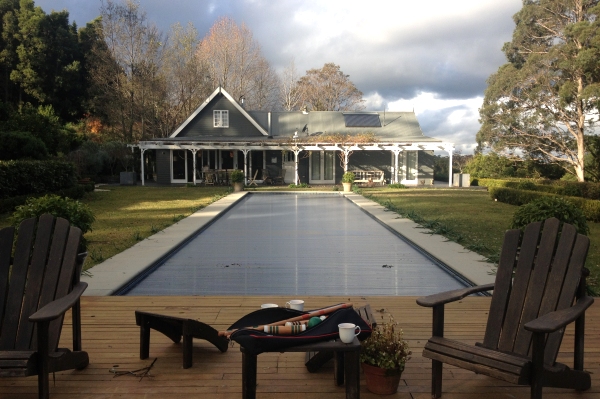 Red Leaf house with Croque and cups of tea / egg nog
On the last night we remembered to take a photo, here's all of us (apart from Amy, Nick, Lauren and Chloe) enjoying Lorraine's Greek dinner she put together –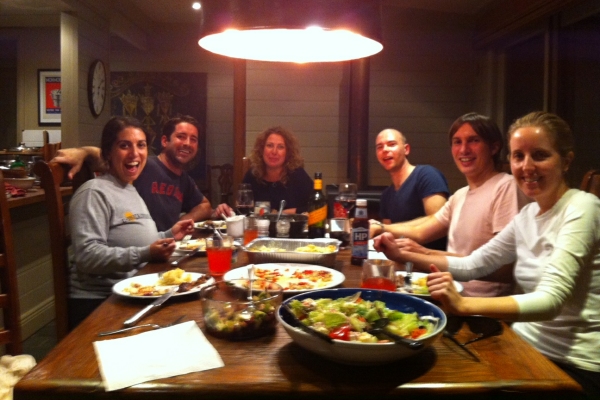 Greek Feast
And as a bonus here's the video of Marcy getting her "suprise" birthday gift –