Last week Sydney was covered in red sand that had travel led 1500km to visit Sydney. I woke up in the morning thinking it was the most foggy day I'd ever seen with the best sunrise ever combination. I made a video in the morning and put a little comparison video next to it as to what it normally looks like at this time of the day.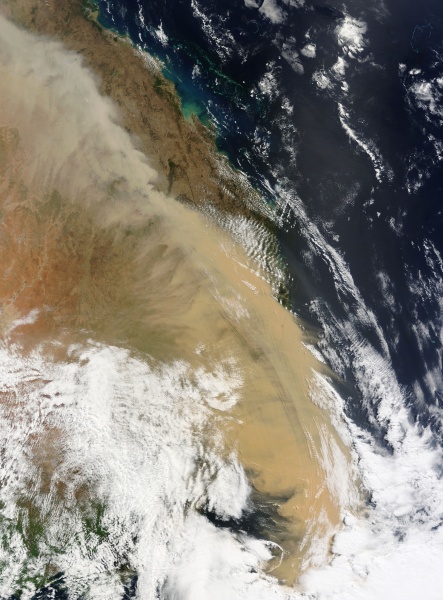 Sandstorm from Space

After about 11am you wouldn't have even known the sandstorm was here, it had completely disappeared and we were back to a normal blue sky day again!