So the other day I was researching if it was possible to view live feeds of aircraft flying around the world. It turns out it is possible to track aircraft with ADS-B with some fairly expensive equipment called an SBS-1, which costs about $800. However, on researching some of the software that is available for it, other SBS-1 users can share the data they receive and allow other users to view the information! So I registered the software, called Plane Plotter and plane spotting here we come!

Here's a video of arrivals to Sydney over a 15 minute period which I recorded, note that 50% of aircraft aren't shown because they do not have the equipment on board for them to be visible.
And to make sure I've not been fooled, here's Air Austral (the plane to the left in the red area – which denotes anything I can actually see by looking out the window) flying over Manly from Noumea on the way to Reunion registration F-OMAY.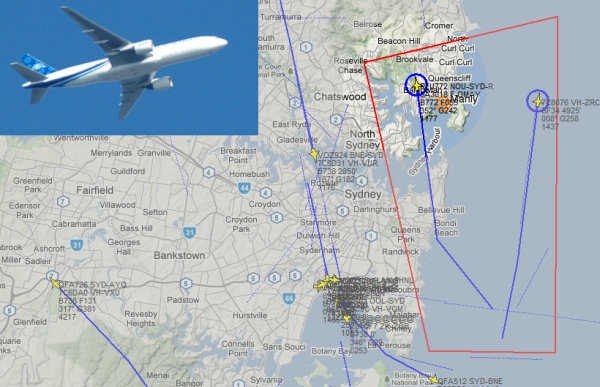 So if you've ever bored, get Plane Plotter and get spotting!