Pizza and Boats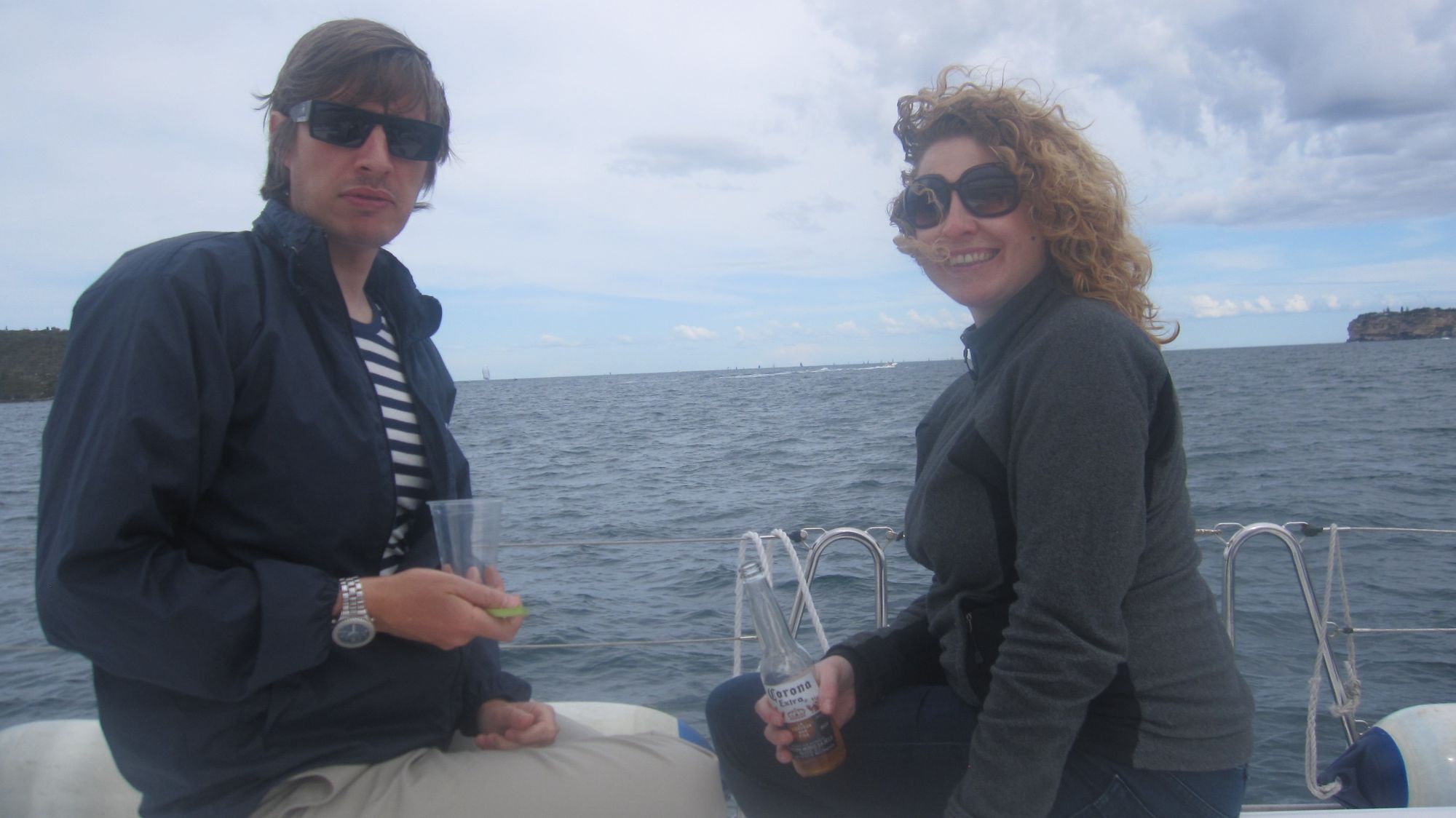 A few weeks ago Tom, one of Amy's friends from where she used to work invited us over for Pizza night. The idea of the night was to bring a few key ingredients and then make your own pizza. Everyone then tasted a little slice and marked it out of ten of a few categories like looks, taste etc.. It was a really good fun idea and having two pizza ovens on hand meant it was fast turnaround on creating the pizza's.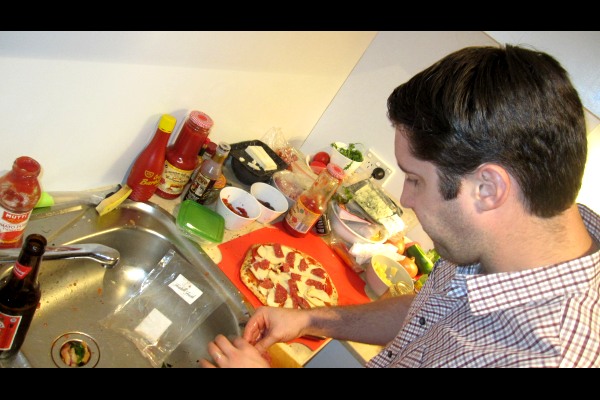 Chris making his spicy pizza
There was about 12 of us so 12 to get through, lots of different pizzas were made including two dessert ones. Yuji brought home made meat balls and added them to his pizza which was my favourite. Somehow my pizza won overall at the end of the evening, I think my secret ingredient of Habanero sauce and the fact my pizza was quite late in the evening so a few drinks had be drunk and everything tastes better.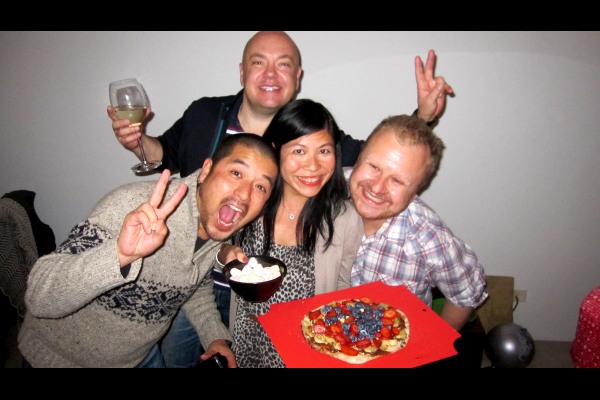 Yuji, David, Kitty and Tom with Kitty's dessert pizza
This weekend we celebrated Chris' birthday by hiring a boat on the harbour. It is an awesome thing to do as you get to see a lot of Sydney whilst also listening to music, enjoying some food and drinks all whilst being driven around. The skipper thought we were keen on sailing but we weren't really but we did get the sail up and did some proper wind based sailing.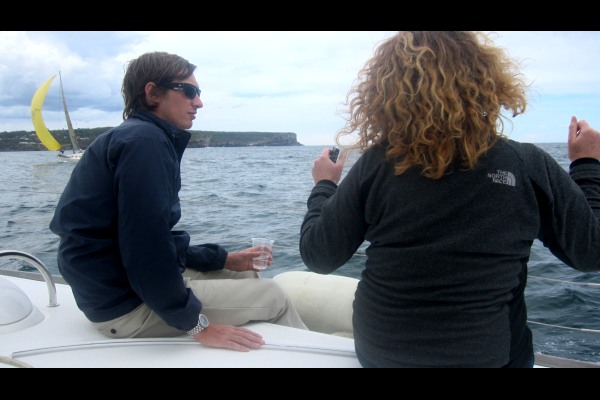 Lozza explaining something  across the heads
Marcy had made some fantastic cup cakes as a birthday cake and we had a lovely salad and Chicken based meal. Here's the rest of the group on the boat –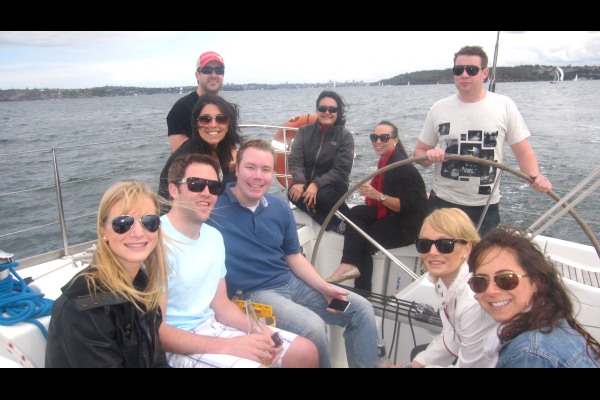 Boat Crew with Greg driving (not the skipper)
On Sunday we drove up to Hunter Valley to do food tasting at Margan, where Amy and I are getting married in only six weeks now. Very exciting and also the food was fantastic!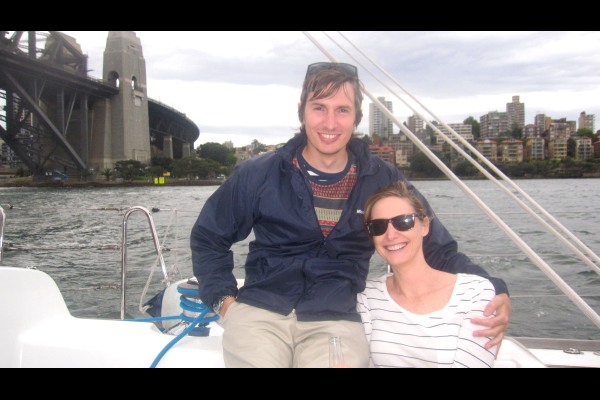 Amy and I on the bought
Hopefully going to pick up the blogging pace rather than throw-away updates on Facebook!