This weekend we had two 30th birthday parties on the same night, which invariably lead to having a super hang over, mostly thanks to a Dry Gin Martini I thought I'd try.
The first 30th party was one of Amy's work mates. It was on a boat that sailed to a nice cove with a fantastic view of the Sydney skyline –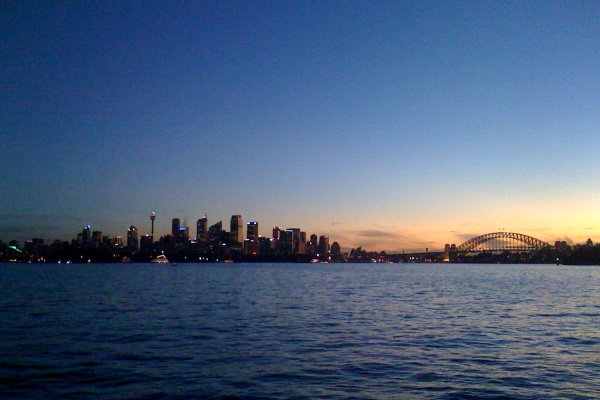 It was a great idea for a party and was great when we moored up into this position as we were out of the wind. Here's Amy, Danielle, PH and JZ having a great time as we set off sailing –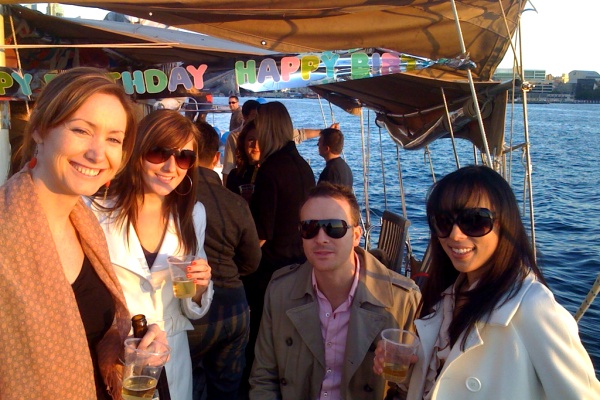 Afterwards we had a quick drink at the Loft Bar on King Street Wharf and then jumped into the taxi to the second 30th of the night which was at Boronia House in Mosman for Andrea's 30th which was fantastic, my battery ran out before we got there so no pictures from that event.
Tonight we are still recovering from our hangovers, we visited the cinema and watched The Happening by M. Night Shyamalan which probably wouldn't be everyones cup of tea as its not the most action packed or interesting films but I was absolutely terrified of trees by the end of the film which is a pretty clever situation for a film director to get you in.