This weekend we went on the Harbour for Jennie's Birthday. It was a fantastic little sea cat that took us out across the heads and into downtown Sydney.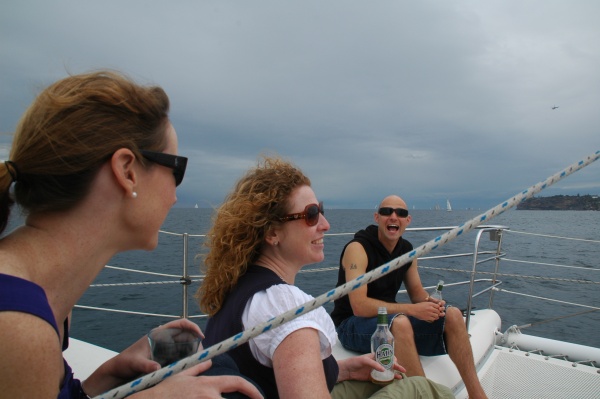 Amy, Lorraine and Marcus on the Sea Sydney Cat
The weather was overcast but that wasn't bad as we'd have got some serious headaches from drinking in the sun! The boat took us into a little cove where the hard working staff cooked us a fantastic BYO BBQ. We also watched a Qantas 747 circle over us which looked like it was in a holding pattern.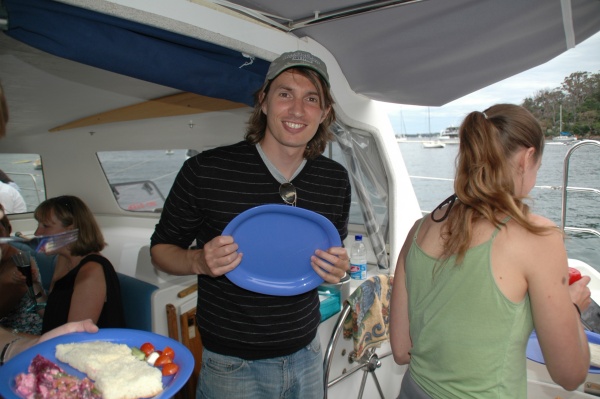 Me about to enjoy the BBQ
The boat trip ended in a trip to the Manly Pacific Hotel for more boozing and then it was on to the Four Pines for Darren's birthday. The 4 Pines brews its own larger and sells it in pints and I think is the only reason why I didn't wake up with a headache this morning!