It is typically the way that when you can go surfing there's no waves and when you can't its Indo quality! To prove this phenomena Amy and I went on a trip to a few of the Northern Beaches with Simone and Stu.
The first stop was North Narrabean where tow in sessions a plenty were the order of the day. This is a cool way to surf, a lot easier than paddling –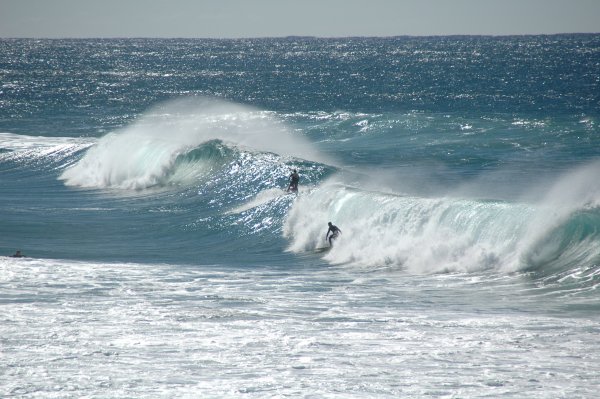 Tow in Session – Narrabean
We then headed up to Palm Beach, where Home and Away is filmed. There was a longboard surf comp going down at Palm Beach in the protected corner. It was really rocking –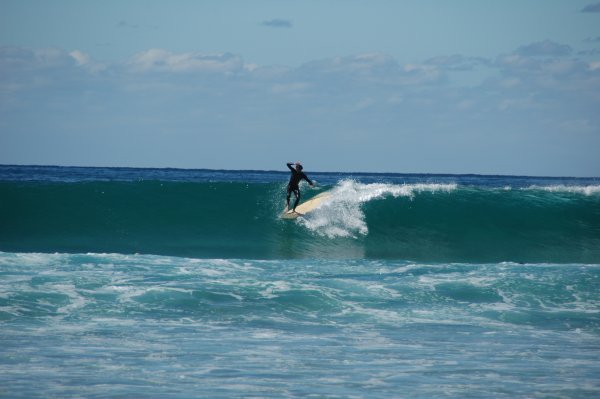 Toes to the Nose!!
Although annoying it was great to watch and good to get a little bit of photo action going. We had a nice lunch at a cafe in Palm Beach and then headed off to Waringah Mall where we bought a new bin! Hurray!
On Sunday, Matt the pilot came over for lunch. You may remember Matt from UK surf trips etc..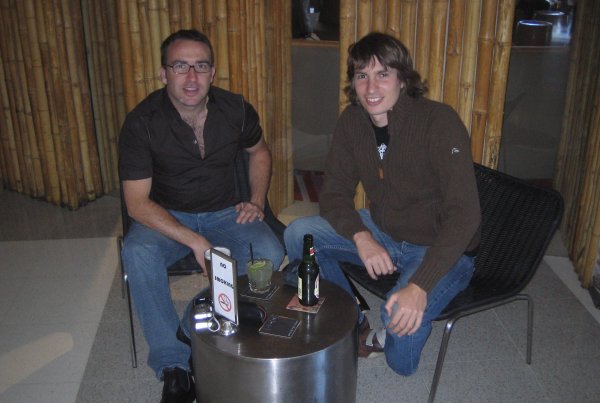 Matt Bass and I in Manly Wharf Hotel
Bad news is that I went to the physio and it will be abour four weeks from now until my arm is surf ready!! Very annoying!
Good to see Fizzer is updating his blog with UK surf reports, looks real good and not that cold, although I am sure it is!! Mike is also on the case with his blog doing his serious expedition updates (camping, climbing etc..). Marcus is also putting up loads of his photos and even little Amy is getting into the blogging world, although not quite off the ground yet. I have hopefully persuaded Matt Bass to get into blogging, would be good to get some global photos, especially now he has bought a digital camera.