Nancy and Marcus Affiance Party
This weekend we celebrated the engagement of Nancy and Marcus at the Manly Pacific Hotel right opposite Manly Beach. I imagine you have picture of a nice summers day with the sun shining and the golden sand of the beach meeting the beautiful blue water of the ocean. Unfortunetly that was not the case; it was dark, cold and raining (and it hasn't stopped). However, we did not that let stop us from enjoying the night!
We met Nancy and Marcus at Chefs Table, a new restaurant in Manly which was very nice. They did a Baileys Creme Brulee which I wasn't allowed to have but will be returning again to try it out sooner or later, we then moved on to the Pacific Hotel, everyone was already there so it was great to see all of the dudes from Woolloomooloo over as well as the gang from where Marcus and I used to work.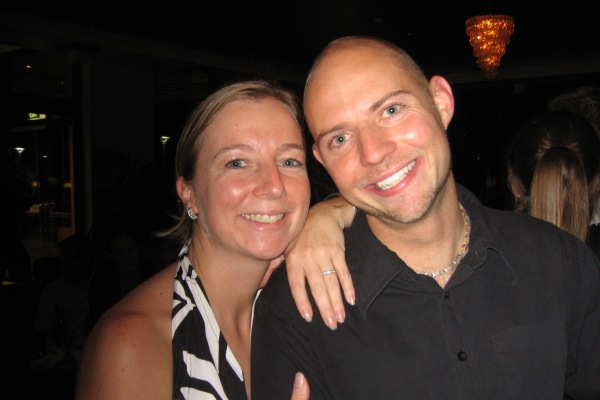 Nancy and Marcus Engagement Party
The place we were at was doing $10 cocktails, so we stuck to them for the night and ended up a little bit drunk!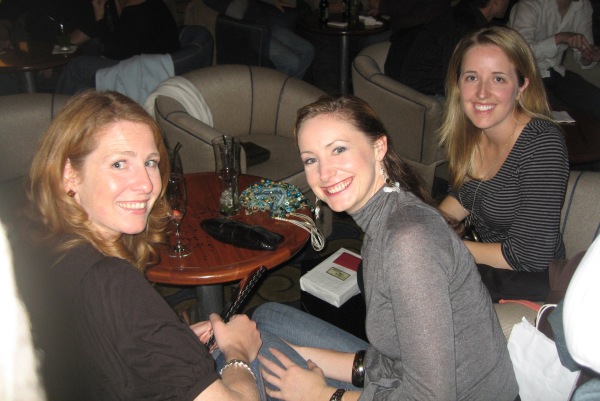 Lorraine, Amy and Simone at the party
Thanks for Marcus sending over the photos as we forgot our camera!
It was a great night, the next day we celebrated Jon's birthday by having Yum Cha at Manly Wharf, to a backdrop of torrential rain.
To get an idea of how bad the weather / storms are over here, here is Narrabean Beach with no sand left on it –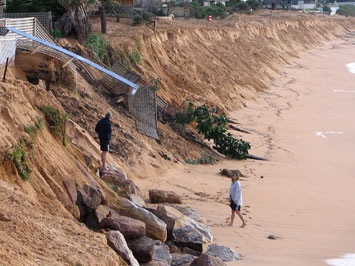 Narrabean Sand Problem (c) RealSurf