I've found a great tool for blogging. It is called w.bloggar, it integrates with Moveable Type and other blog applications. I no longer need to use the moveable type interface to create blog entries, but rather can use a windows forms style interface. It's the best bit of software I've ever known to come out of Brazil. It has a spell checker as well, which is very useful.

MMmmmmmeelisssssaaaa..
Melissa Auf Der Maur's entire album available to listen in real format at MTV Germany. I especially recommend listening to Over Power Thee (real audio I'm afraid).
Tim Sneath of Microsoft fame has added this blog to his list of 'UK .NET Bloggers'. I feel I now need to boost my .NET related bloggings by about 100% as I am listed in-between Ian Bretherton and Jamie Cansdale!!
The 'launch date' for HotZoup.com is getting closer, spurred on by the launch of BillyCorgan.Com, below is a screenshot of the reader page for the Hot Zoup RSS Aggregator application being developed in C# .NET 1.1. The tool is mostly going to be a notifier for new RSS news items, however, I looked at SharpReader and it appears this already does this, so I've added a reader screen to make it slightly more competitive.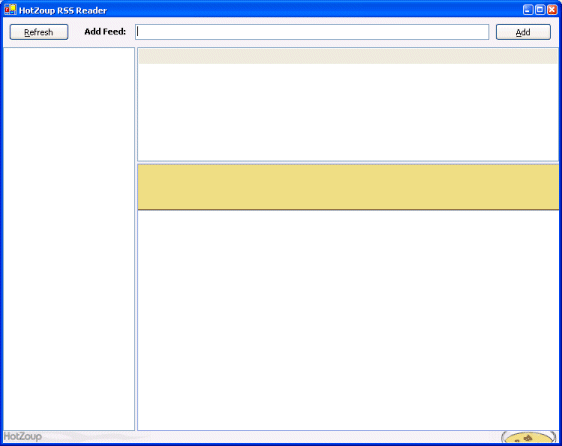 I have added a 'My Location' on the side bar of the blog, this shows my current location in the world… my first try at Flash :).
It was a windy weekend – this is a picture of the blocks of water near London Bridge station on Saturday morning. The wind was lifting the water off the blocks and creating its own rain!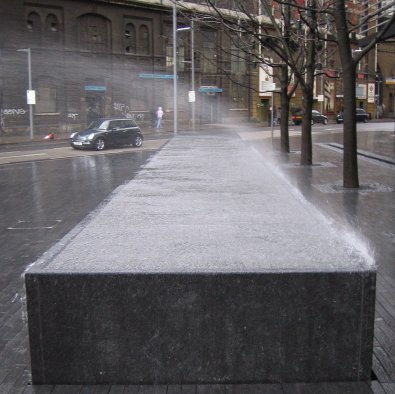 I'm seriously concerned i've become addicted to blogging…