Melbourne Storm
On Friday Amy and I flew down to Melbourne as I was invited to judge at the AIMIA awards again this year. The presentation was in Melbourne so it was a good excuse to make a weekend of it!
Here's a picture of me on the red carpet, attribution goes to AIMIA for this photo as I forgot to take my camera. The lady with me is Kristin who was on the AIMIA board and was nice enough to give me a lift from the hotel to the event.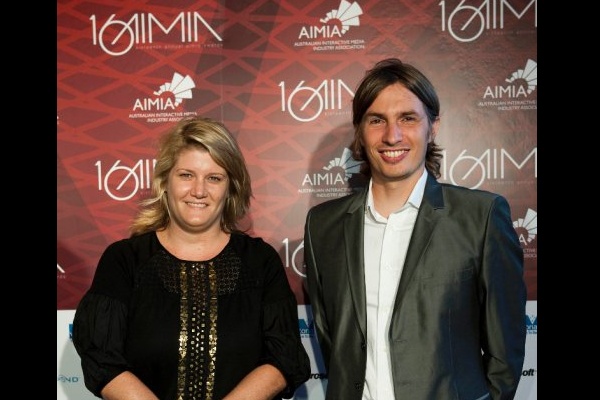 Friday night was awards night and whilst Amy stayed in and watched movies (it is expensive and I got a free ticket) I went off to the awards. I luckly met up with some people I knew and it was a good time. Stephen Conroy (the reason the side bar has a stop internet censorship) was in attendance and gave a little speech about the national broadband network but did not make mention of his censorship plans, which hopefully means they are on the way out.
We stayed at a hotel called "The Cullen" which is part of some Art Hotels which were was really awesome. It was in a district called Prahan which was just off Chapel Street (which has lots of trendy fun shots for Amy to visit and me to wait outside).
On Saturday morning we went out down Chapel Street, went to some shops, Amy bought a new pair of jeans whilst I had a cappucino. It was a really hot day and we had to stay in the shade as much as possible.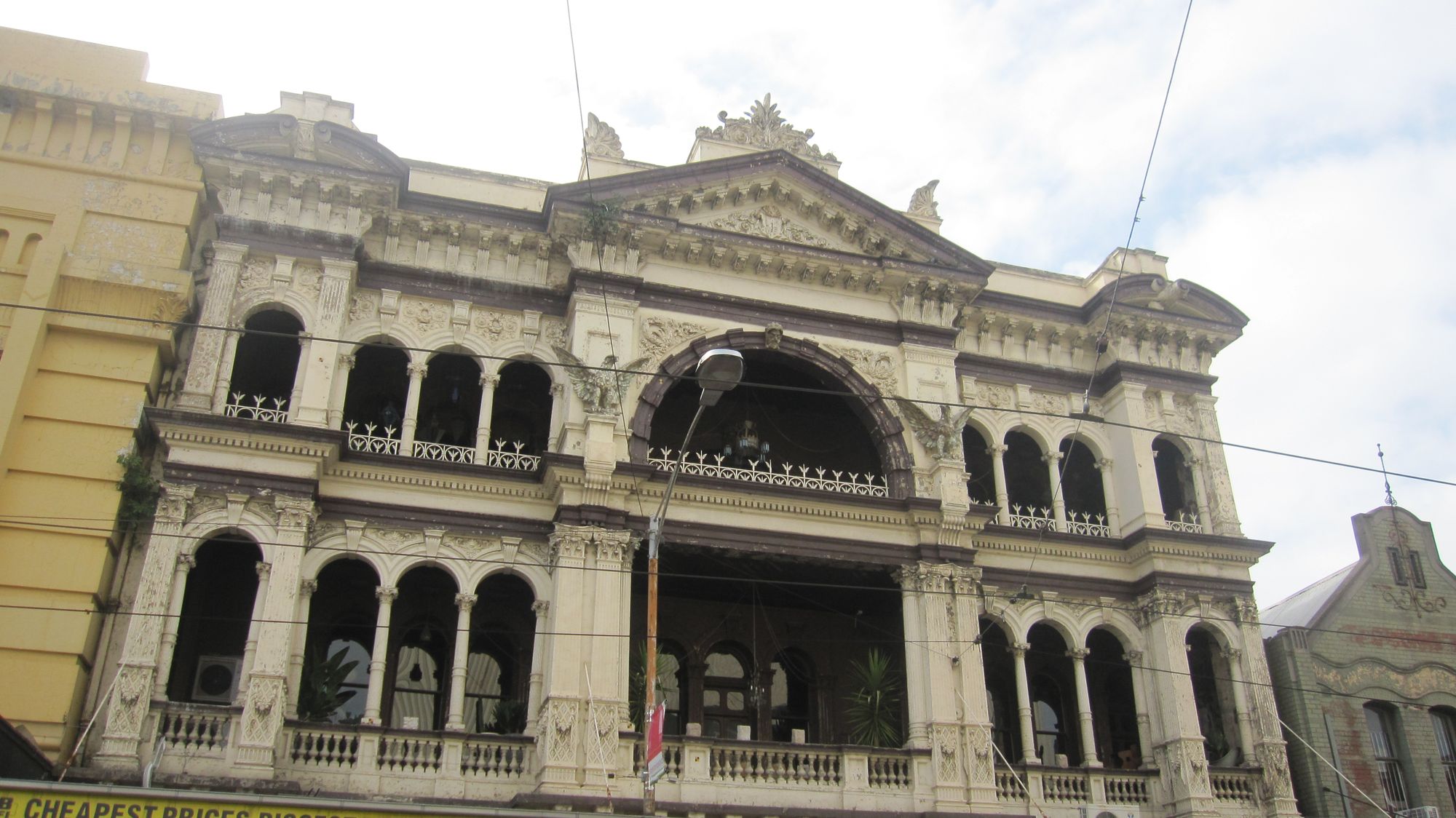 We were tired from our adventure so we went back to the hotel and watched "Funny People" as it was $16.95 to hire out and Amy had watched it the night before but we watched it again together to get some sort of value out of it. Whilst we were watching the movie we noticed it started raining. It turned out it was a bit more than rain –
As the storm came I was thinking Melbourne gets some pretty awful weather! I'd never quite seen a day go from nice and sunny to what looked like some sort of minor hurricane and the hardest downpour I think I've ever seen! We carried on watching the movie and then I popped out for a cappucino. I walked down the street and noticed half the shops were closed and thought it was strange for shops to close so early on a Saturday. On closer inspection, half the stores on Chapel Street were totally drenched and without power, so it was not necessarily a normal storm for Melbourne but pretty crazy!
That night Amy and I went out in the rain to a restaurant called "FOG" which was a French influenced place just behind our hotel in Prahan. It was really nice and we were glad we didn't have to go far as the streets were pretty messed up from the storm, I actually kicked a junkies needle that washed up on the street by accident a bit earlier so I was very glad I was wearing shoes and not flip flops when that happened! The service in Melbourne is about 150% better than Sydney which is really nice. We went back to the hotel as the club we were going to afterwards was either not open yet because we were there too early or closed because of water damage. We hired another $16 movie and made sure we concentrated and watched it to the very end, although I'm pretty sure Amy fell asleep as per usual.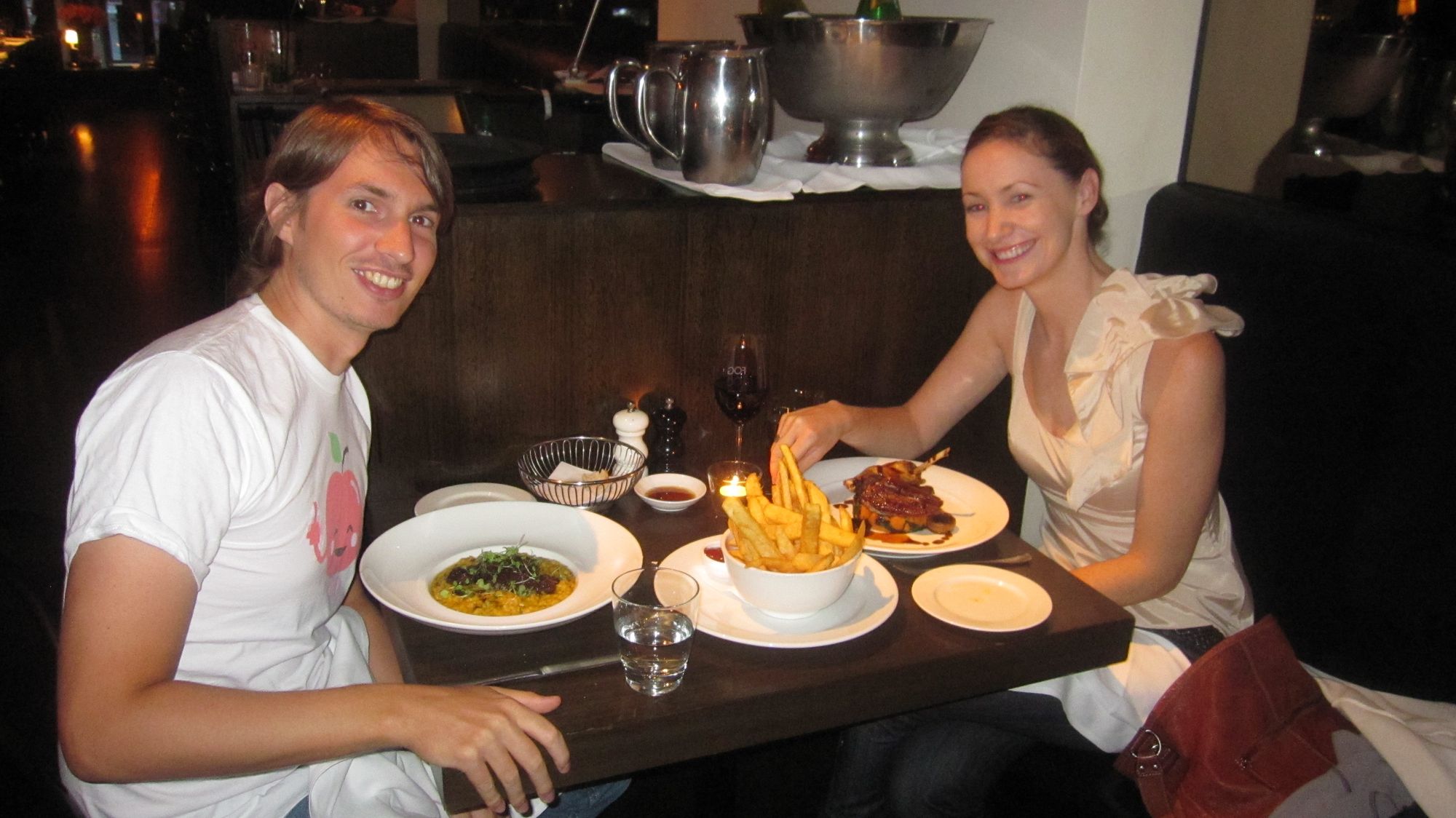 The next morning the day wasn't looking too bad so we hired a little Smart Car from the hotel. This was really fun as it really stands out. They are funny little cars to drive, the red line is way too low and the steering wheel is a lot like the one I have for the PC, complete with flappy paddles for changing up and down.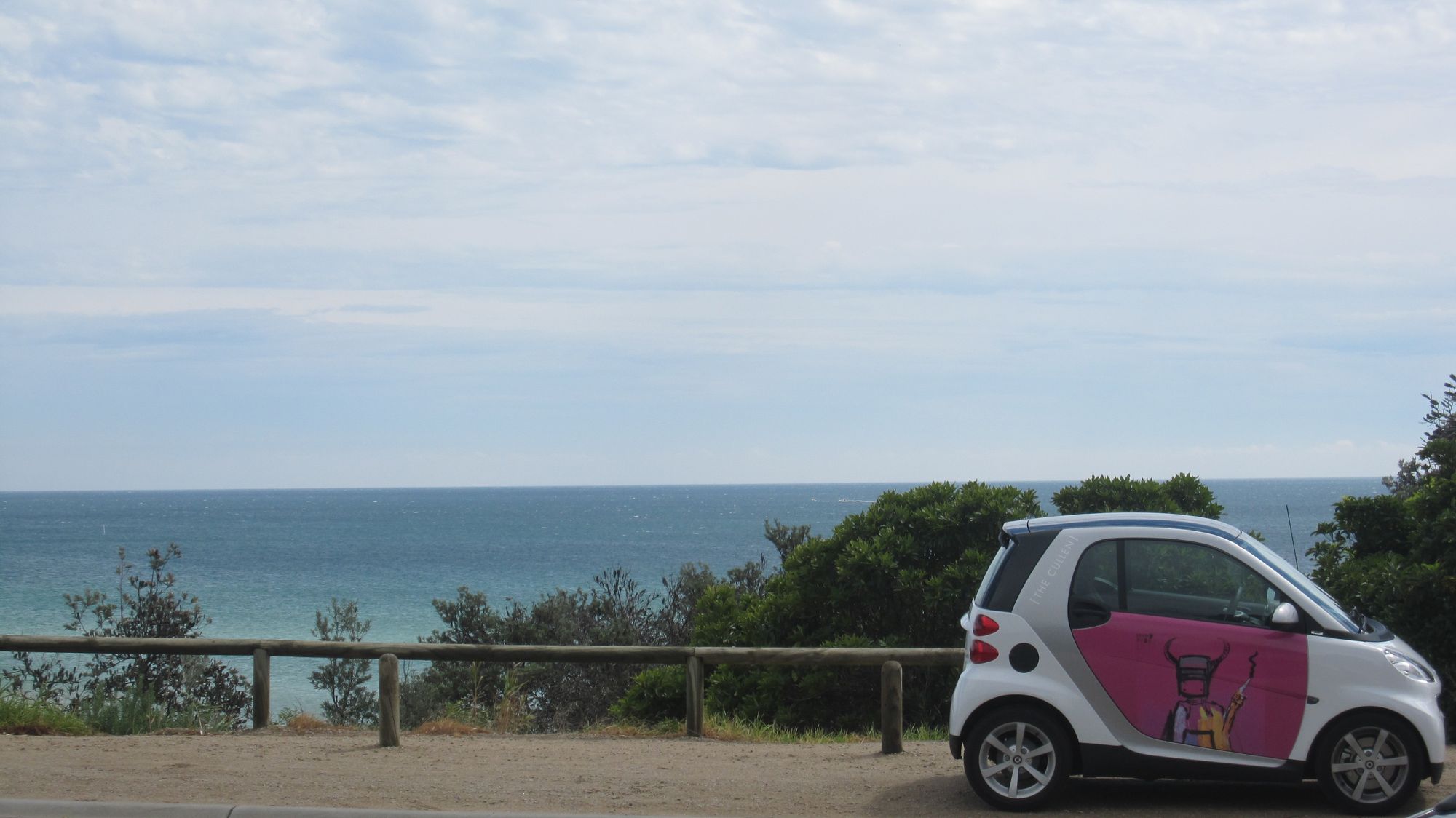 They are semi-automatic so it seemed to change down but not up, but it told you when to change up. I was either doing something wrong or they had skimped on paying for the switch the connected the computer that told you to change gear with the gear box to do it for you.
We drove down to the Mornington Penisula and the sun started to come out which was really nice. It was a nice part of Victoria complete with beach houses that you find on the English coastline!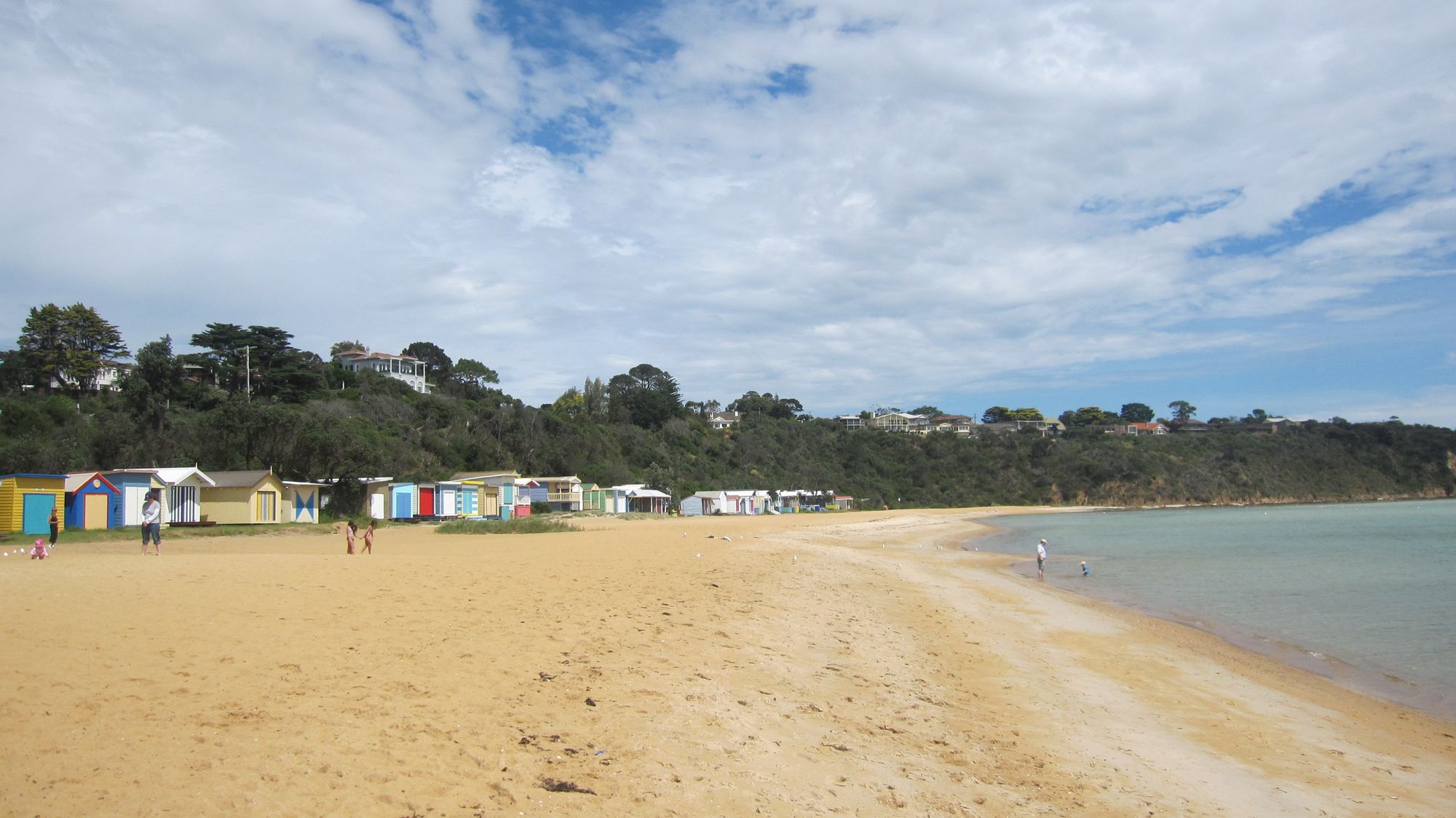 We then returned to Prahan dropped off the car at the hotel, checked out our baggage and got the taxi to the airport, which is where we are now. I've got some spare time on my hands because the flight is delayed due to a massive storm sitting over Victoria!!! Hopefully we'll get home at some time or another.
On the way back home we bumped into Simone and Stu who were returning from Brisvegas, which wasn't a devastation zone like Melbourne –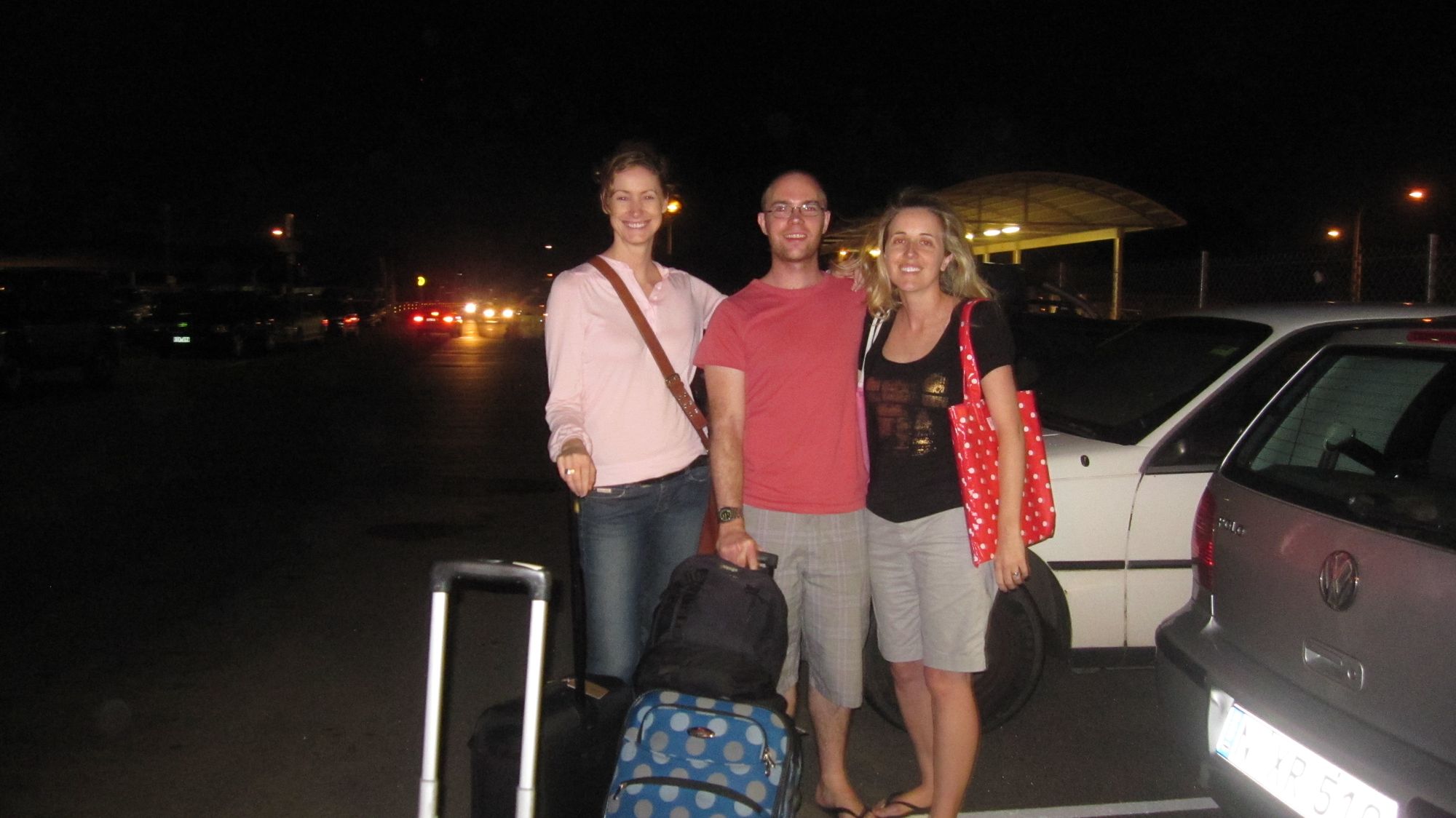 Peace!