A long while ago Amy and I got cheap tickets to go to Melbourne for the weekend. I have never been to Melbourne before so was really excited about going. We flew Qantas as well so we got to use the brilliant lounge facilities (can't go back now).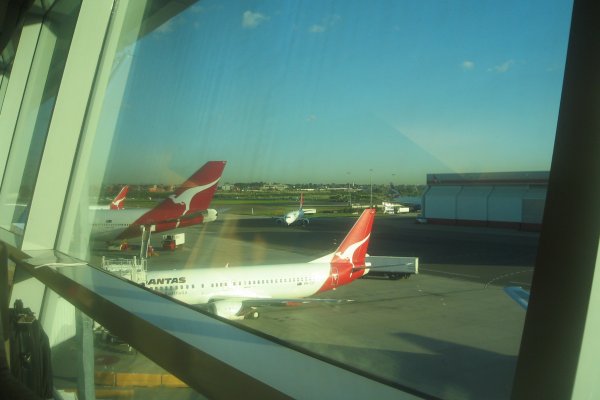 Qantas Lounge at Kingsford Smith
When we arrived we got the bus to the Windsor Hotel, where we stayed for the next few nights. When we arrived we went out for a walk and shop around the CBD.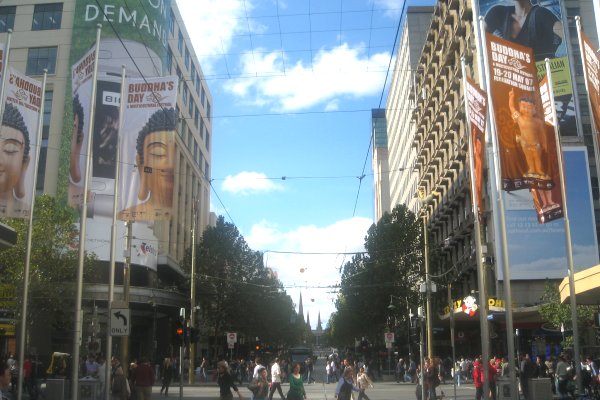 Downtown Melbourne
There's loads of little backstreets in Melbourne, which makes it a bit different to any other city I've been to in Australia in fact it did actually feel like we were not in Australia anymore. People say that Melbourne is a European style city, I think it is more of a mix of Mainland Europe and somewhere with large streets and trams San Francisco maybe?
After shopping we checked out Federation Square as recommended by Anhdres. The Australian Centre for Moving Image was really cool, although I felt really old when they had my first computer on display as a museum piece –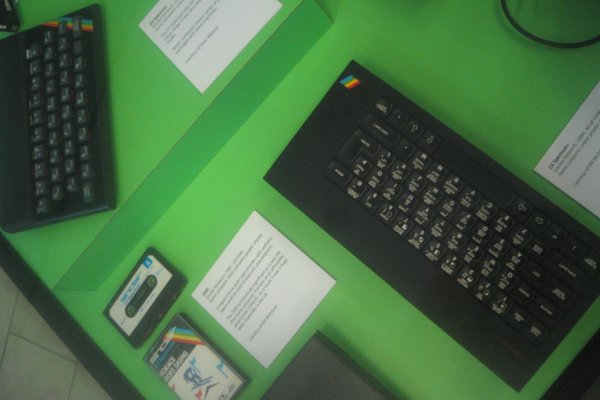 Spectrum 48K and tapes at the ACMI
That night Amy and I were recommended to go to a restaurant called 'Cookie'. It had a roof top bar as well so we went up there and sat on the deckchairs and had a drink before dinner but it was a bit windy and cold –
Rooftop bar In Melbourne
Dinner was fantastic, the bar had about 85 different types of bottled beer from all around the world and a massive cocktail collection. I ended the night with a Vodka based Expression cocktail, which I don't recommend at all.
The next day we went to the Victorian markets, which was a big market selling stuff, Amy really liked it –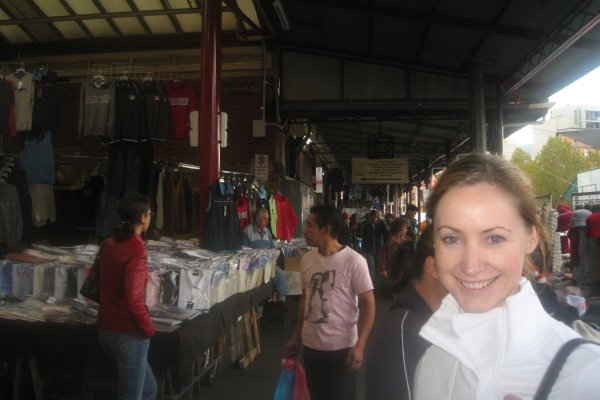 Amy in the Victorian Markets
We visited St. Kilda, a little suburb of Manly which had even more trendy shops for us to go around, we visited a really trendy cinema and watched 'Half Nelson' which gets reviewed very highly at Rotten Tomatoes but which we thought was only ok. That night we hit a local Noodle place around the corner from the hotel as our feet were aching.
The next morning we saw a red ball being rolled into the hotel reception –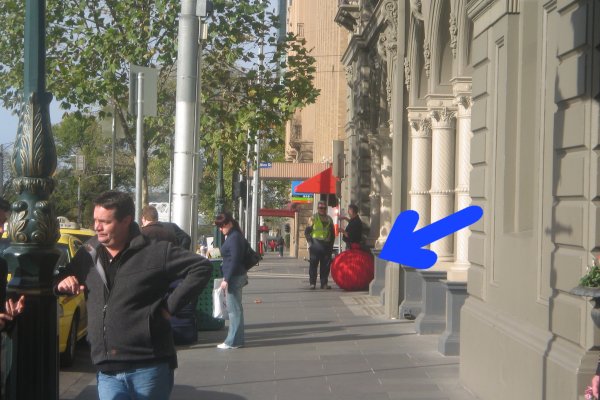 Big Red Ball Shoot
They must have been filming another advert for Melbourne Tourism (see embedded video for advert) –
We headed off to Melbourne Zoo on train for a day out looking at animals in cages. They had some amazing tigers, jaguars and panthers –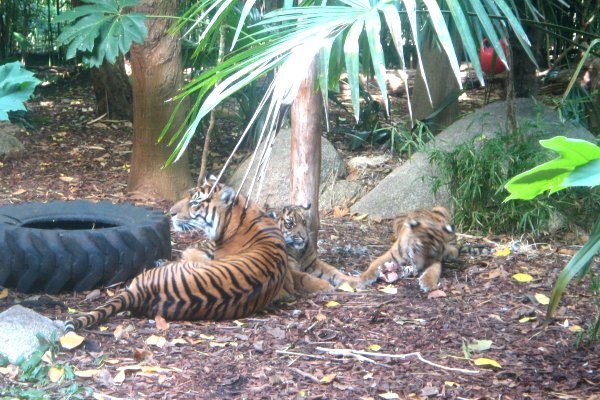 Melbourne Zoo Tigers
We headed back to the CBD to get ready for the flight back to Sydney, we stopped off at South Gate, which is the South Bank of Melbourne.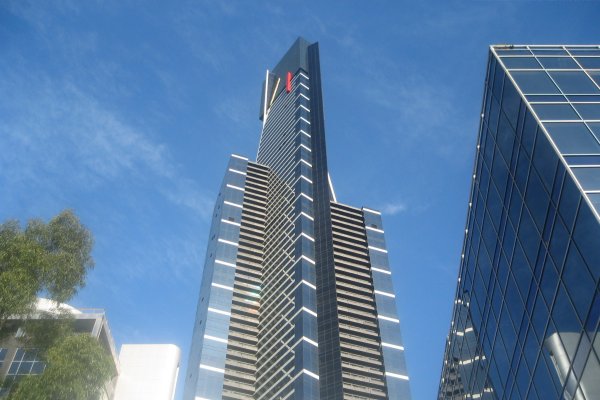 Melbourne South Gate Towers
We sat outside and had a coffee and blackforest gateaux whilst watching this guy steal a bike –
Bike Theft Maybe
We watched him for about 20 minutes as he tried to cut through the bike lock with a pair of pliers. In the process of doing so security came up to him twice, took down a few details and then left him to it. It was funny how no one noticed who walked past him, it was only because we were sitting down that we saw him. When he finally broke through the lock he put it in the bin and came over to us and said "it's my bike, I lost the key" and I was like "oh really unlucky" and smiled and he walked off. He looked a bit dodgy, if he had stolen it, he'd pulled off daylight robbery very well.
Without realising it, The Logies was being hosted at a hotel on Southgate. The Logies is a TV awards for TV people, so only of any real interest to anybody who thinks Australian TV is good. However we had to stand at the side of the red carpet and take a few photos whilst we had the time. Here's a comedian Dave Hughes who is actually pretty good (not looking at the camera) and his girlfriend –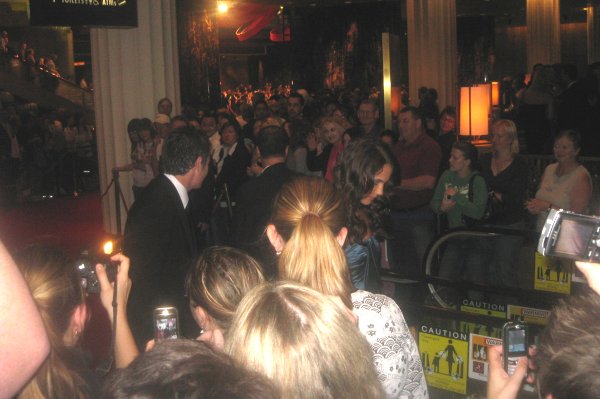 Dave Hughes on the red carpet
And that was the end of our little weekend holiday to Melbourne. When we came back to Sydney it really did have a sort of flying abroad feel to it which was nice!