Last weekend we celebrated Amy's mums 60th up in Brisbane. We stayed at Amy's sisters house to spend some time with their new baby Zara and Wink the dog –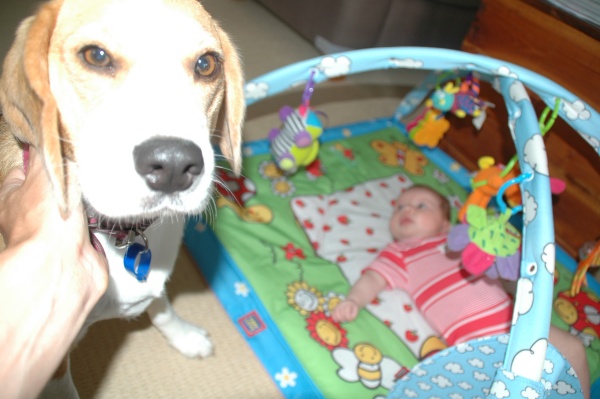 Wink and Zara
We spent the day in Brisbane and visited the Modern Art Museum to see the Andy Warhol display they had going on there. It was very interesting and had a queue out of the door for tickets which shows its popularity! Brisbane has an interesting down town, there's little sections where groups of kids hang out, one of them is right in the main shopping area and about 300 emo kids all congregate there. We even walked past an anti-scientology display, where one kid had a banner that said 1. Write a book 2. Start a religion 3. ?????4. Profit!!!! Which I thought was absolutely brilliant, clearly a slashdot reader!
For Amy's mums 60th we went to a lovely fish restaurant in Manly QLD on the water where we had some excellent food, we then went back to Amy's sisters house for cake –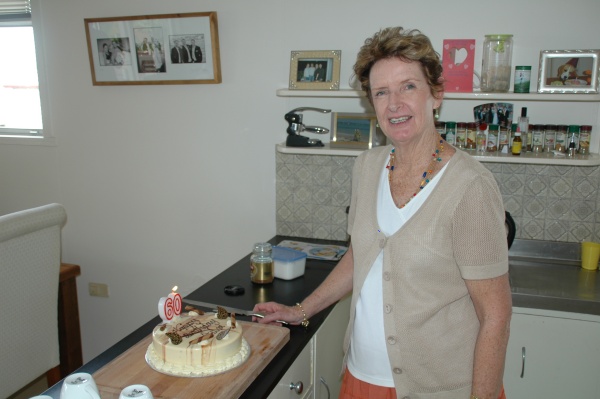 Mrs Wild and Cake
Cooper was also at the party, here he is with Wink in the background –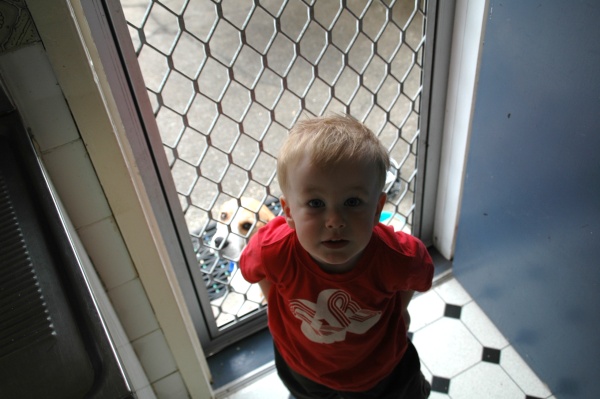 Cooper and Wink
A great weekend spent in Brisbane!