I went to my buddies house to help him lay his new flooring and ended up in the Emergency Room of St Thomas' hospital in London. Two days in a row that have been pretty bad. I initially woke up and headed for the office as their was nothing on the internet that said not to go. I really should have checked my work emails because that is where the information was, I got so used to have an inbox of zero that I didn't check it.
When I got to Aldgate the area was still closed off and no one was going to work, so I had a coffee and went back home. Matt and Mark picked me up a few hours later and we headed off to Mark's flat to lay some flooring. I stayed for a nice little BBQ and went to Clapham North tube to catch the train back. The esculator was out at the tube so I had to take the spiral staircase to the train. I teared down this just like I always do (which will probably ruin my chances of compensation after telling the Ambulance I had had two cold beers that night) and when I got to the last four straight steps to the underground jumped them. This is not unusual for me as I live a pretty extreme to the max surfer lifestyle and like to keep healthy and fit by exercising and errr.. jumping.
This was obviously the biggest mistake of my life as the next thing I new I was laying on my back on the floor. I got up straight away and picked up my ticket for the tube which was in my hand and proceeded to walk towards the platform. I put my hand on my head to feel if I had a bruise but when I took my hand away and looked at it it was covered in blood. I didn't actually feel too bad and wasn't really freaking out much. Rather than getting on the tube I went back up the stairs to tell the staff I had just had an accident. By the time I got up the 71 stairs or so blood was trickerling down my face. The staff let me sit in the control room where I noticed two large bags of video tapes that were to be collected by the police in their terrorism investigation. I then realised that it was probably not a good time to have an emergency.
I asked the train master to have a look and if it wasn't too bad I would go back to my friends house and ask them to put some savalon on it or something. He said it looked pretty bad and phoned for an ambulance. Two came for some reason but I only got to have a ride in one of them. We headed to St Thomas' hospital where I did a lot of waiting. The nurse had a look at it and said all it would need is stitching or maybe even glueing. Then another nurse came along and disagreed. This was the downfall because now they had to ask the doctors what they thought. The doctor said because it was a head wound I would have to see him. They were pretty stretched so after waiting for 3.5 hours I saw the doctor. He said it was a 2.5cm laceration that would require stapling. I was feeling fine and thought, ok a couple of staples and its all over. The nurse came to put the staples in and it was the worse pain I have ever felt. It was so painful in fact that the room started to go black. The nurse gave me a glass of water and I had to walk up and down the ER to make myself feel better. This was more painful than hitting my head in the first place!! To take the pain away I went back to this place in my mind, the best holiday sub-holiday I've ever been on. Beautiful waves, beautiful weather and great company –

Yamba, NSW. Easter 2005
The worse thing of all is that I have to have them taken out again on Wednesday, I really hope it will be less painful!!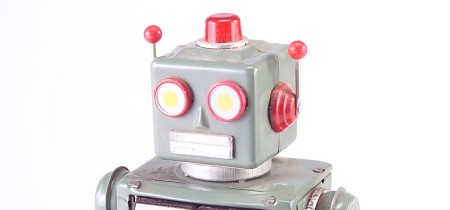 Artist Impression of my Injury
When I feel up to it and am allowed to have a shower I will go back to Clapham North tube and take a few photos of the offending roof, especially to see if there's any sharp sections of it. Any legal advice would be appreciated 🙂 The worse thing about it is that if the terrorists hadn't have put bombs in London I would have been at work rather than at Mark's and would not have 5 metal staples in my head that when I touch make me feel like a damaged robot. The red streaks in my hair is a new style thought that I might go with. Annoyingly all I can do now is stay at home at look at 'Stuff on Cats' and check the progress of the Infinite Cat Project, I had a full weekend of London plans as well and that rarely happens.