We took a visit to West Midlands Safari Park with my parents which was fun, it was the old style drive through zoo, where you are in there with the tigers and other creatures which just the protection of the car. Here is Amy's best picture of a cow that was approaching the open window –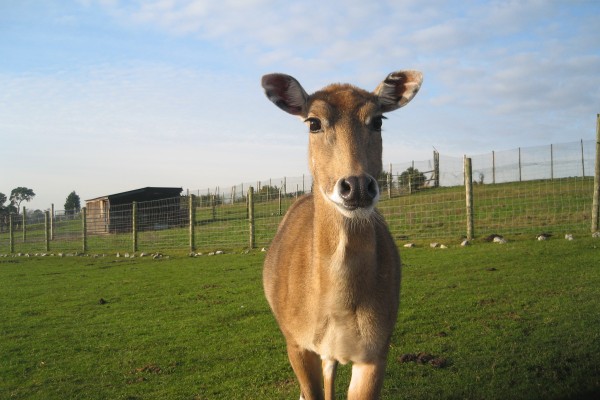 Hello
We then celebrated my Dad's 31st birthday on a restaurant boat that went up and down the Avon in Stratford, through a few locks. It was good fun and the food was great, another Christmas dinner! The next day we went to Bicester Village which was actually cheaper than Australia for shopping which was great.
Then it was off to London! There's a few changes around the city, namely new buildings going up and old ones being changed, here's the LSE with its new exterior, apparently its a listed building so they couldn't knock it down and start again –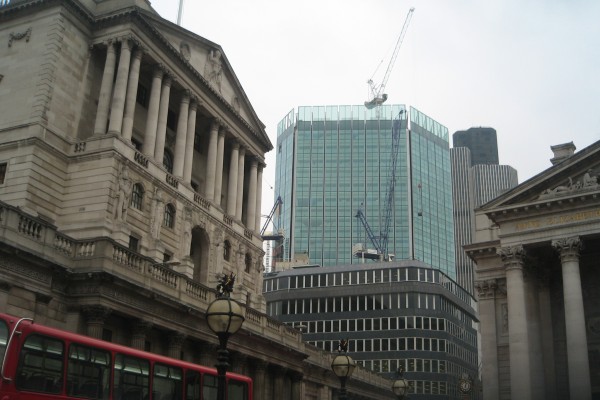 LSE Redesign
We met up with my old mate Matt who I went to University with, here we are in a ye-old English pub in the city Enjoying some London Pride. All the pubs in UK are now non-smoking which is great as a visit to the pub doesn't mean you have to wash all your clothes the next morning, but the problem is the old smoke smell doesn't seem to have completely gone so a strange odour has replaced it.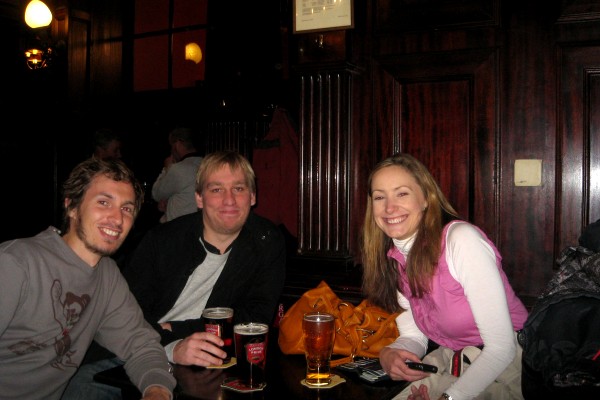 Me, Matt and Amy with London Pride
We then met up with some of Amy and my old work mates for a drink in the evening and somehow managed to end ourselves up at their Christmas party which was great because it meant we got a free dinner. Here's Amy taking a picture of the corporate corporation department we used to work with. Lots of new faces in there!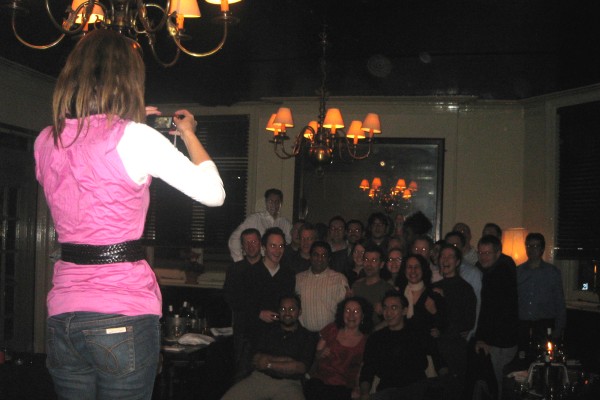 Corporate Corporation Christmas Party @ The Fox
The next day we did a big trip around London to all Amy's favourite shops, the shop I most wanted to visit, Reckless Records on Berwick Street went into Liquidation after 24 years of business some months ago and now has become a Mexican fast food outlet – which sucks, although Mexican food is great. We actually went to a place called 'Ping Pong' for lunch, which was the best Dim Sum I've ever had.
That night we went to visit Karine et Mark in Clapham and to see Monsieur Felix. He is now a walking talking little boy last time I saw him he was just a little baby. It was great to catch up with them and we had a great dinner and we exchanged gifts, here is non-camera shy Monsieur Felix handing gifts out –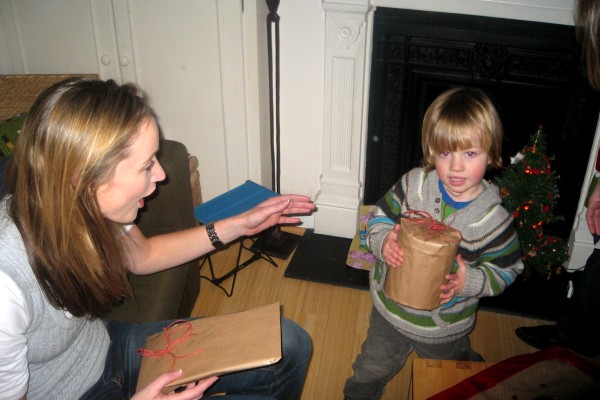 Monsieur Felix Present Handler
Amy has got a cold so we are going to take it easy on our last day in London before getting ready for a (very cold) trip to Prague – zero degree max temperatures.