This weekend we went to Newtown again to visit some of the cool shops that we saw when we went out for dinner the weekend before. It has some fantastic furniture shops at a 3rd of the price of other ones you visit in malls. It also has a wide selection of eaterys you can visit but it doesn't have a starbucks.
One of the best shops in Newtown is this bookshop at the top end close to the city. It is a stock take nightmare as there's about 4 million books just piled up all over the place. After some serious searching I found the IT section in the top right hand corner which was just wide enough to fit one person in but not really enough room to turn around. It's all 2nd hand books so there were some classics like "The Network Revolution" written in 1982 which of course you can now read on the huge network for free called the internet.
Here's me in some section with a load of books –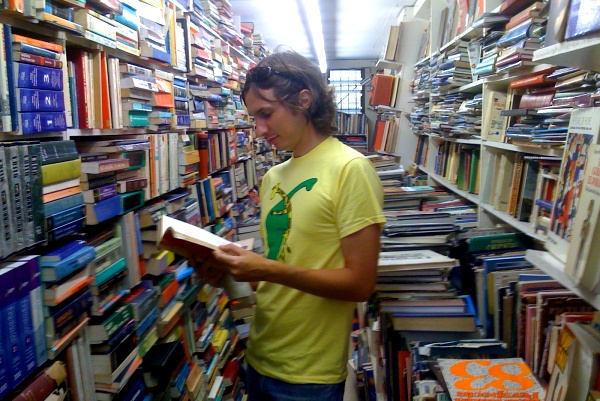 That night we had tickets to go and see Lars and the Real Girl, which is an indie film starring Ryan Gosling – it is very good I would recommend seeing it. Here's Amy in the Hayden Orpheum, a pretty special cinema in Cremorne that is like something out of the 50ies –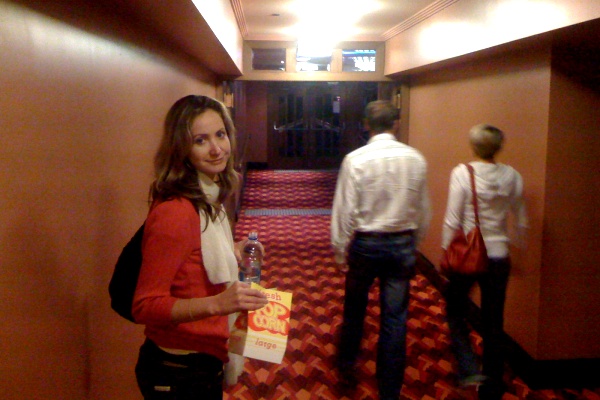 Saturday morning we hit the new Manly Bike Rental shop that has opened just down the street. 15 bucks for one hour and we saw some parts of Manly we didn't even know existed, including Manly Pool and Manly Dam. Here is Amy on the bike having a great time in the sun, that soon turned into a mega storm but we lucky got home before that happened –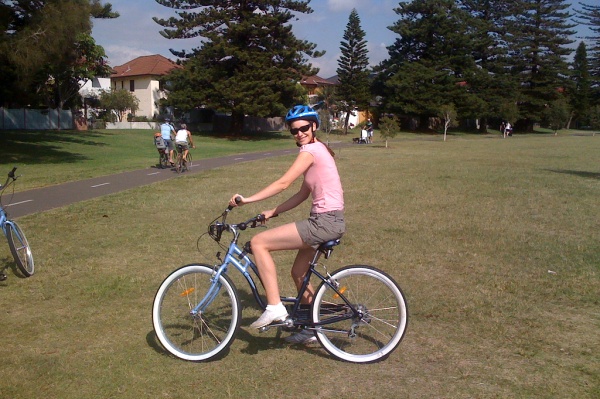 A good fun weekend which I finished off with by upgrading Ubuntu Dapper to Edgy (for the tech. fans only).