This weekend Rach and Mike came over to the Northern Beaches all the way from the the South Beaches. Normally arch rivals, we laid our weapons down for one night of jazz and dinner.
We went to Artichoke in Manly a great little cafe that has live music whilst you eat. Mike especially liked it as we had a drummer right next to us knocking out some jazz beats (The Jaraka Collective) –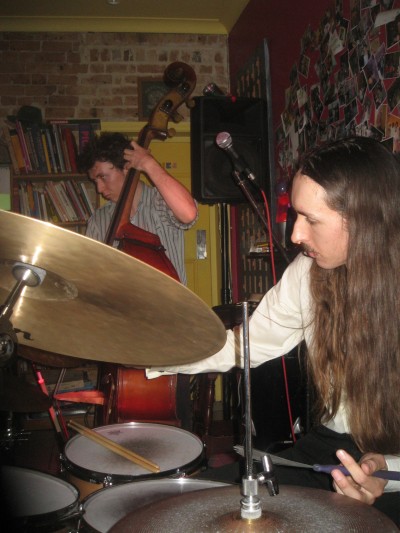 The Jaraka at Artichoke
Nancy, Marcus, Marcus' Mum and Nancy's friends from Kuala Lumpur (a facebook friend she had not seen for 18 years, before I was even born) joined us for a great evening –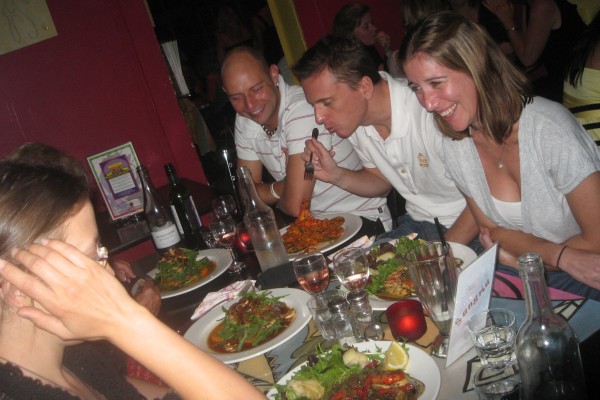 Marcus, Nancy's Friends and Rach.
After a great night of some great Pinot Gris, Food and talk of video productions with a new video camera that is on its way to Manly we headed home. Here's a shot of Artichoke, a crazy little venue that is a converted house on a back street.
Outside the Artichoke
The next day Jon and co. had a BBQ at Forty Baskets, a little park on Sydney Harbour 20 minutes walk from the wharf. For some reason we were under the invasion of about one million flies, which was making it pretty hard to do anything but swat them off you –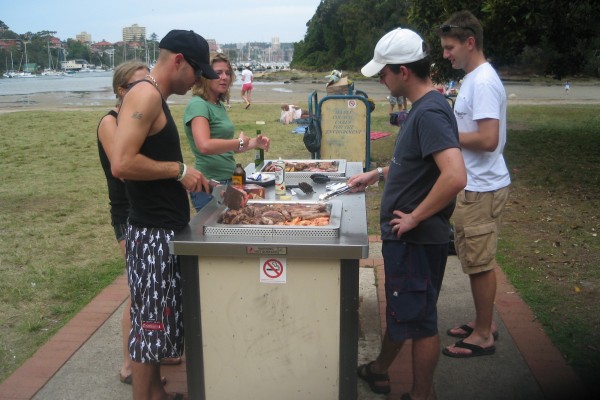 All those little black dots are flies
After a great day at the park even with the flies, we headed back and stopped off for a quick swim.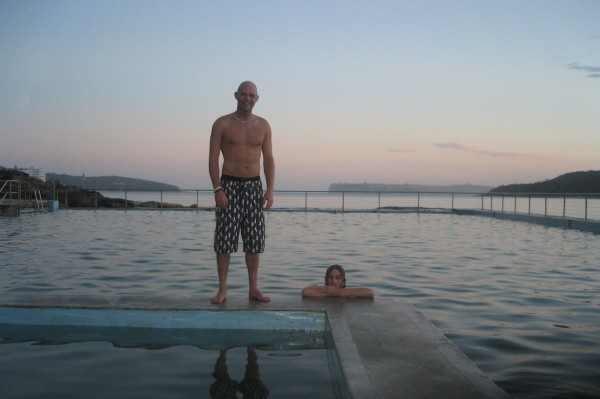 Marcus and me dusk at the pool in Sydney Harbour
A great weekend and a nice start to NSW Summer time! More Pictures at Facebook