So the iPhone 4 has been out in Australia for a while but it is totally sold out, meaning you have to get on a waiting list for one. I'd rather just walk into the store and get one. I figured out I'd actually save money getting the new iPhone as I previously used pay-as-you-go with Telstra and was constantly getting caught out with going over my data usage and ending up paying more than it was worth a month for me to use. Basically if I forgot to top-up my data the phone would go through $50 of credit in 2 days. Very annoying and a cash cow for Telstra.
So after 2 years and 4 months of having the very first iPhone I've now got the latest one!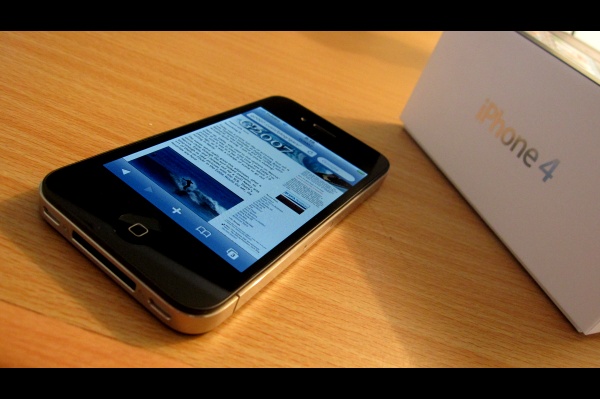 iPhone 4 Unboxing
The most overwhelming change with this version is the quality of the screen, it really is amazing, it looks so crystal clear you could easily read from it, like a book, without getting eye strain.
The next coolest feature is FaceTime. Marcus is the only other person I know with the iPhone 4, the best thing of all is its free to use, so we don't pay Telstra to use it –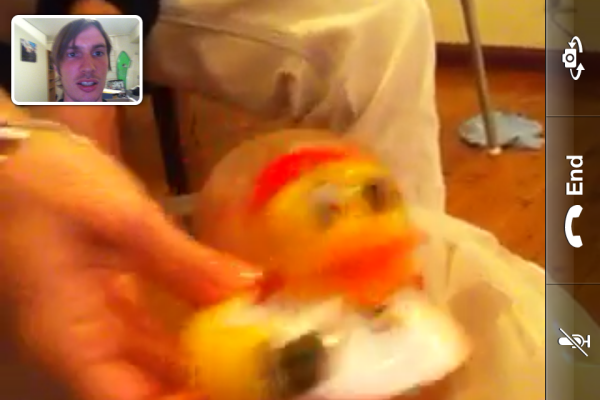 Facetime with Hugo (and a duck infront of his Face)
The camera also shoot 1280×720 video, which is fantastic and it takes a much better picture as well. The wifi device within the phone is also a lot more powerful.
What about that deathgrip? Yes I can make it happen, if I grab it really tight the bars go down, but I could do that with my old iPhone as well. If it starts to effect actual calls I'll post an update but so far so good.
Altogether so far an awesome upgrade! What happened to the old iPhone? Amy has got it and she really likes it.