It has been about 40 degrees for the past few days, so this weekend we went to Coolendel (a camp site introduced to us by Rach and Mike) as it had 100% guarantee of spotting some form of native creature to Australia.
It didn't let us down –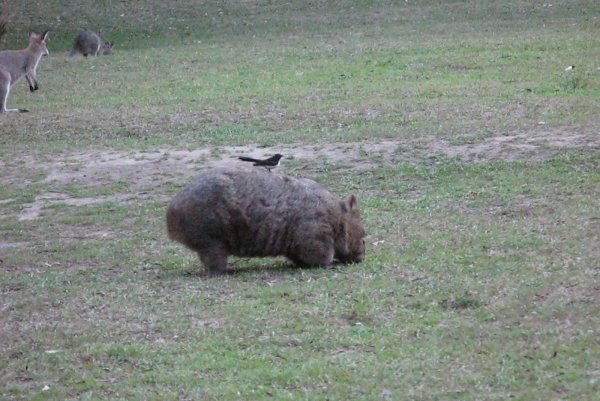 Wombats, wallabies and other creatures…
It was so hot there that all Amy and Yami could do was lie on the picnic rug and try and stay cool –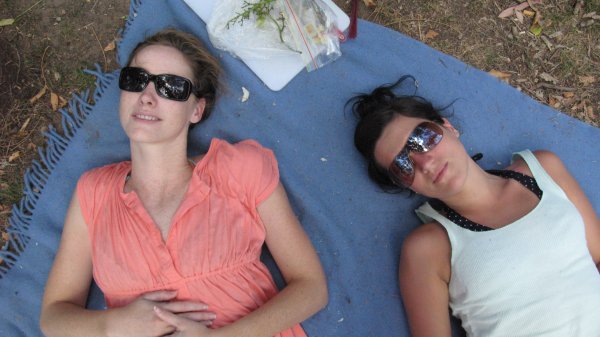 Amy and Yami on the Picnic Rug
We had some fantastic food cooked over a bonfire on both nights. Here is Andres making a lovely chicken / onion / garlic mixture, which we added to some pasta and enjoyed very much!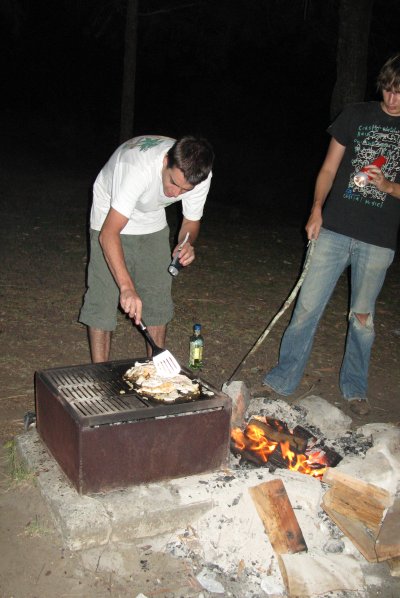 Andres and I chicken pay back
The next morning I sat and read the Economist, whilst drinking Mate which looks suspiciously like something else.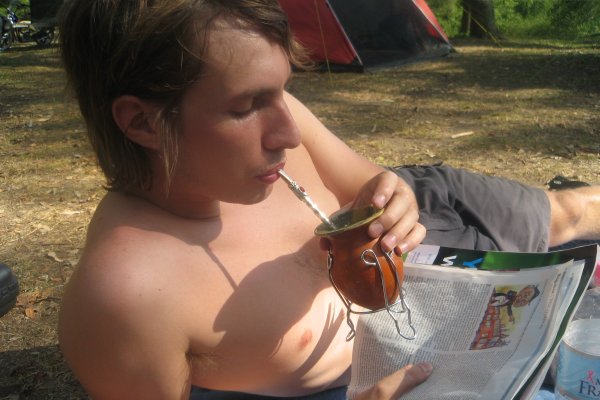 Me and my Mate (pronouced Mat-a)
Saturday it was so hot that after a very small attempt at kayaking we went back down to the river and jumped back into the warm water. It was like having a hot bath almost so there was no retreat from the heat!!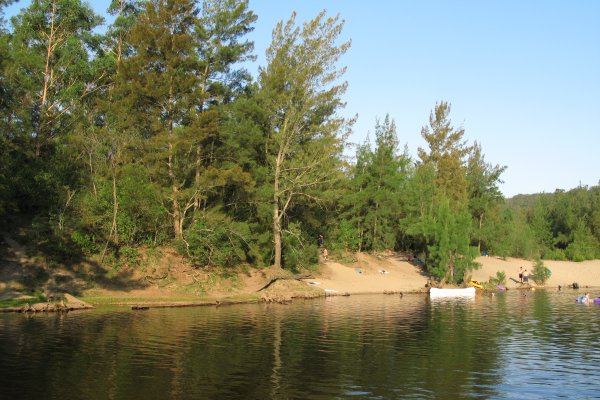 Shoalhaven at Coolendel
At the end of a great weekend we have to head home, we took a lot of stuff down there with us and with only the little boot of the car you could say it was a little over packed!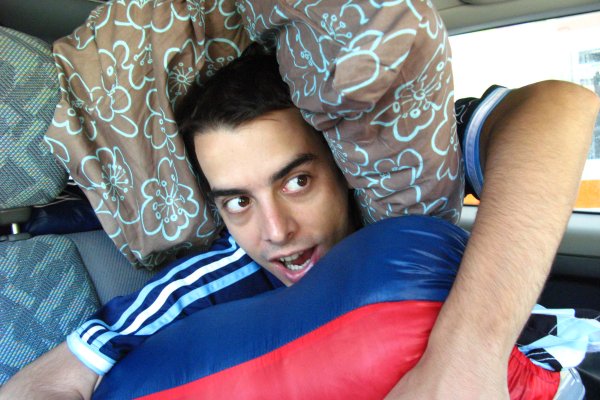 Car was a bit packed!
On the way back we made a quick stop off at Stanwell Park for lunch, it was really nice down there but very very busy!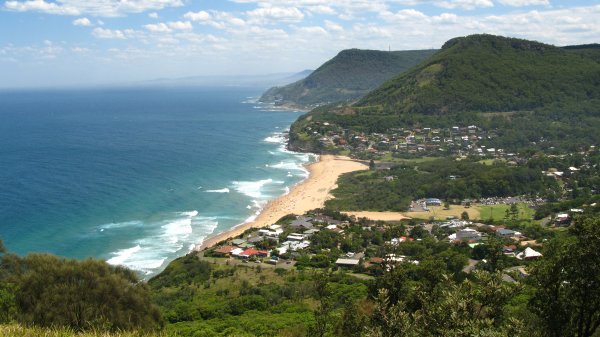 Stanwell Park in the Sun
Weekend adventure complete!